Administering Medication reflective account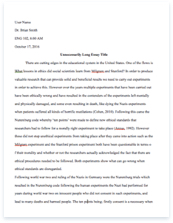 The whole doc is available only for registered users
A limited time offer! Get a custom sample essay written according to your requirements urgent 3h delivery guaranteed
Order Now
Common types of medication which I deal with and support my clients with are: Paracetamol- usually prescribed as 500mg tablets and used to relieve symptoms of mild to moderate pain and can also be used to reduce body temperature during fever. Potential side effects can include; rashes and blood disorders although these are rare. Simvastation- usually prescribed as tablets ranging in strength from 10mg to 80mg and used to control cholesterol levels in the body, it can also be used to prevent cardiovascular events in people with atheroscletric cardiovascular disease or diabetes mellitus. Side effects can include; headache, altered live function tests, gastro-intestinal effects including abdominal pain, flatulence, constipation, diarrhoea, nausea and vomiting. Lactulose- prescribed as a solution to relieve symptoms of constipation. Potential side effects include flatulence, cramps and abdominal discomfort. (Information from BNF)
Medication which require specific physiological measurements include: Buccal Midazolam- This PRN medication is used to control seizure status Alimemazine Tartrate- This is used as a sedative to help relax individuals Adverse reactions (side effects) are caused by most medicines but they don't occur in everyone. Quite often the side effects are mild and a client maybe happy to live with them providing they are benefitting from the medicine. Sometimes the side effects can disappear shortly after regularly taking the medicine. Some side effects will cause more discomfort and the prescribing GP may discontinue the medicine and suggest an alternative.
Known side effects of medicines are always listed on the patient information leaflet and I like to familiarise myself with these regularly. As I will not always be around after the clients have taken their medication I need to try to monitor the clients and know what to look for. Common side effects of various medicines can include: Rashes- present as red, itchy, raised swellings on skin or small itchy spots Breathing difficulties- shortness of breath when resting
Headaches- pain around the head, eyes and neck
Constipation- difficulty passing stools
Drowsiness- feeling sleepy even after a good night's sleep Weight gain- gaining weight without an increase in food intake Diarrhoea- loose stools with no other explanation
Swellings- unexplainable swelling of limbs or glands
Nausea- feeling sick
Vomiting- being sick
Shaking- body, limb or muscle tremors
Muscle or joint stiffness- aches and pain in the muscles and joints The side effects may present quite soon after taking medication or a few days afterwards, for example; as a support worker I need to be aware of these potential side effects and know what to do should I see a client suffering with any side effects. To ensure that a client receives the fastest treatment possible I need to make note of the symptoms and inform my manager as soon as possible. If I feel that more urgent treatment is required then I should seek medical advice from the pharmacy, GP or call for an ambulance and record my actions in their daily records and matrix( hospital records) The different routes for administering medication include:
Oral- through the mouth usually as tablets, capsules and liquids Sublingual- medication is placed under the tongue instead of being swallowed Buccal- tablets or liquid that are designed to be placed between the upper cheek and top gum Topical- creams, lotions, ointments and gels that are applied directly to the skin. (Gloves must be worn when dealing with topical medication) The routes I come in contact with are Oral,Buccal and Topical and I have received training on how to administer and record these. Routes I am not trained to use are:
Injections- medication administered through syringe and a needle which will be administered by a nurse or doctor Suppositories- medication administered into the rectum and should only be administered by someone specifically trained to do so Pessaries- medication administered into the vagina and should only be administered by someone specifically trained to do so PEG tube- medication can be administered into PEG feeding tube directly into the stomach but only if specifically trained When administering medication I must check that the information provided on the pharmacy blister pack matches the information on the MAR chart. Both should include: The patients name
The drugs name
The drug strength
The form of the medication
Directions to take the medication
Quantity dispensed
Cautionary and advisory notes
The date of dispensing
If I find any immediate problems with the administration of medication the first thing I need to do is stop with administering the medication and seek advice from my manager or the doctor. If I can't get advice from these sources I will ring an ambulance. My actions and any advice I have been given must be written down in the clients daily notes and witnessed by another member of staff. To dispose of any out of date or part-used medications I have to record which medications I am disposing of record this in the disposal record log book and make sure it has been signed by myself and a witness. I then ring the pharmacy who will collect the unwanted medication and sign the medication record log book to confirm they have taken the medication. This ensures the medication is no longer in the home and unable to be given to any client.
Related Topics