Acknowledgement: Positive Psychology and Capstone Project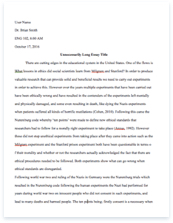 The whole doc is available only for registered users
A limited time offer! Get a custom sample essay written according to your requirements urgent 3h delivery guaranteed
Order Now
This experience would not have been possible without the guidance and the help of several individuals who in one way or another contributed and extended their valuable assistance in the preparation and completion of this project. First and foremost, our utmost gratitude to our parents whose sincerity and encouragement we will never forget. They have been our inspiration as we hurdle all the obstacles in the completion of this project. With our one heart, two eyes, one mouth, thank you is not enough. Our deepest gratitude and appreciation for being with us all through the way from the very beginning and for showing your unconditional love and unending support financially, emotionally and spiritually. To our fellow classmates, who are also undergoing the capstone project even we have different path to conduct study, still we acknowledge you for the assistant and giving us the right information in accomplishing this capstone project.
To the one and only Ms. Guinevier Alloso, for her unselfish and unfailing support as our adviser when we have problems physically and mentally, as you checked word by word our documentation. We thank you also for sharing thoughts and wisdom with us and for the opportunity of having you as our adviser. You never failed us to guide in terms of our documentation. You are also not tired of reminding us on what we should do regarding on fulfilling our capstone project requirements. We are truly thankful for the patience, supervision, motivation and guidance for us to succeed this project. With this project there are no boundaries for you as person being as an adviser of this project is different from a new friend outside the world. We really appreciate all the learning's and knowledge that our heart and mind will never ever forget.
We would like to express our special appreciation and thanks to our system adviser Maam Nareen Nagares, you have been a tremendous mentor for us. We would like to thank you for encouraging and sharing your brilliant comments and suggestions. Last but not the least, the one above all of us, the omnipresent God, for answering our prayers for giving us the strength to plod on despite our constitution wanting to give up, thank you so much Dear Lord for giving us strength every day, for the guidance and good health, for the graces and blessings that help us to perform our task as part of our capstone project. To the several individuals whom we cannot mention with, we are thankful that you are part of our journey. This accomplishment of my capstone project could not be finished without your help in some different ways.
Related Topics