Aaron Hernandez Murder Case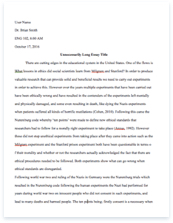 The whole doc is available only for registered users
A limited time offer! Get a custom sample essay written according to your requirements urgent 3h delivery guaranteed
Order Now
Aaron Hernandez Murder Case
On the night of June 17, 2013 former New England Patriot Aaron Hernandez allegedly committed murder on 27-year-old Odin Lloyd less than a mile from his home in an industrial park. Police believe that the murder was premeditated by Aaron Hernandez and was also the man who shot Lloyd. The state's case says that Hernandez felt betrayed by Lloyd, a semi-pro football player who he has been friends through his girlfriend also he was reportedly on a drug called "PCP" that made him paranoid. The night of the murder Hernandez invited Lloyd and Carlos Ortiz to go clubbing and after that night Lloyd was found murdered. Nine days later he was arrested at his home for first-degree murder and charged with five accounts of illegal gun possession. After being taken into custody he pleaded not guilty to the crime and the murder weapon is yet to be found.
Shortly after the arrest the star tight end was released by the patriots. B.There were many things that he could have done to avoid this situation that he put himself in but he chose not to. For example his could have been avoided by Aaron Hernandez never purchasing a weapon to begin with to commit this crime with not allowing him to kill Lloyd. Also not buying the other four guns would have helped his cause in this situation him being linked to four more illegal weapons increases the possible sentence. Likewise he should of not of called him to hang out with Lloyd with the intentions to kill him he should have avoided Lloyd at all costs. Even with all of the things that led up to the murder the drug "PCP" making him paranoid caused him to act the way he did being very jumpy and thinking murder was his only option.
To sum it up there were many other routes he could have gone to avoid to have to deal with the consequences he has to deal with now. C.A lot can be learned from this such as don't do drugs because they can affect your way of thinking, also make you feel interminable, and cause you to do things that you may regret. Another example of what can be learned from this is to deal with problems without violence because there is another route to go that doesn't have to be so serious and end a life. Additionally that you should never purchase a gun for the wrong reasons especially open fire for the wrong reasons. As well as never to trust anyone on drugs because you never know their state of mind and how they are going to react to situations and usually are very indiscriminate. Then if you are in a situation like that you should perceive your environment at all times.
No matter how eminent you are in your social status nationwide you are still treated like everyone else and are not able to get away with things just because of who you are. There is a lot to be learned from this article and a lot to take away from it is what not to do and how not to handle things. This is a type of situation that will ultimately affect everyone involved in a negative way, reading this and having this happen will hopefully help people to not be put in the same situation. There are many valuable lessons to be taken away from this article and how important it is to keep these lessons or something like this could happen to you. What to take away from this is to not trust anyone no matter who they are or what they have to lose you never know what people are capable of and how they would react to certain situations.
Related Topics