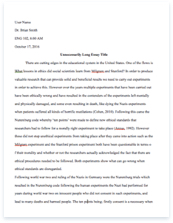 The whole doc is available only for registered users
A limited time offer! Get a custom sample essay written according to your requirements urgent 3h delivery guaranteed
Order Now
Literary critics have long been drawn to the tragedy, yet for a long time these stories only took place in the past. Henrik Ibsen "seems to be the only dramatist to have created great tragedy out of a society that can still be called fundamentally modern" (Notham 136). Many feel that he held a constant ambition to write a "modern" tragedy. This would be no easy task when dealing with modern man. This is why modern tragedy will usually affect more than one "tragic hero." In Ibsen's A Doll House the relationship between Nora and Torvald was an imposturous one, which they both contributed to the destruction of through domination, deception, and corruption.
When one thinks of tragedy in the modern world thoughts quickly turn to the struggle of women in society. The character of Nora personifies that struggle. Her entire life she has been economically dependent upon men, first her father then Torvald. She caters to her husband's "vulnerable ego by appearing economically as well as emotionally dependent" (Baruch 33). Her passiveness opens the doors for Torvald's dominant behavior. He was constantly looking down upon her. He would refer to her as "my little prodigal"(Ibsen969). Katharine Rogers believes that "Torvald's belittlement clothed with affection and his assumption that he monopolizes the judgment and strength in the household are characteristic of husbands, not wives" (Roger 115).
Interpretations such as this tend to point to Torvald as the oppressor, while ignoring the enabling tendencies of Nora. Both parties entered to the dependent relationship that lays way to their downfall knowingly. It is not until these issues rise to the surface that there is a problem. While Nora is a victim it is important to consider her late awakening lust for independence, and the affect it had upon the unassuming Torvald. " The spectacle of a woman walking out on her husband and children in order to fulfill her "duties to herself " (Tufts 301). A desire she kept hidden from her husband, as part of growing group of lies.
It was the deception and secrecy on the behalf of Nora, which will cast the tragic light upon Torvald. Initially she is justified in her deception because of her good intentions. It is through her continuous attempts to hide her loan from Torvald that she loses her victim status. She not only lies to her husband herself, She tells her child "don't tell anybody about the strange man"¦not even daddy" (Ibsen 986). Nora even goes as far attempting to persuade her husband not to fire Krogstad in hopes of keeping her debt concealed. Nora knows the power of secrets. "For the sake of gaining the greater influence over (her husband) she has become a liar by habit" (Rose 109). Nora's lies were damning not only for the lies themselves, but also for the reasoning behind them.
The most destructive element of their relationship is hidden within the reasons for Nora's deception. She seems to have done everything simply for the legal tender. This is a trait the couple seems to share. "A Doll's House is about money, about the way it turns locks" (Hardwick 293). Many believe that Nora wanted to extend their vacation not only for her husband but also for herself. She also believes that Torvald's raise will help pay her debt. Yet, the one truly corrupted by money is Trovald. He explodes at Nora when he discovers her secret debt, only to turn around and forgive her when Krogstad sends the bond back. This shows just how much the money means to him. It is with this that Nora finds the power to announce her desire for liberation, thus ending the tragedy.
Is this work a modern tragedy? That is open for debate. "Debated by Ibsen and his contemporaries is to ignore the centrality of the "woman question' in the development of modern drama"(Scott 496-499) What this story does have is a relationship that is turmoil long before they realize it. It is here that seeds of destruction are sown. The dependence/dominance was inherent to the time and partially unavoidable. The financial corruption was always there as well. Yet not a problem until it was at the forefront. During this time of false happiness is when the lies begin. The lies, which seem to them apart just, may have been what bonded them together. This is why it is important to realize that both of the Helmer's were responsible for their individual as well as mutual downfalls. For the false walls they built not only kept others out, but themselves
Related Topics