Why is important to study the media, rather than simply consume it?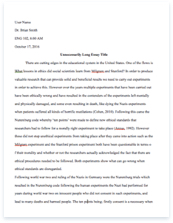 The whole doc is available only for registered users
A limited time offer! Get a custom sample essay written according to your requirements urgent 3h delivery guaranteed
Order Now
The media is a dynamic entity inherent in society that is both powerful and important. It demonstrates this by playing a vital role in the development of a person's perspective on political, economic and socio-cultural issues. This consequently helps to shape individuals' viewpoints of the world and define their lives through the interpretation of media texts. (Newman, 2004). Bazalgette supported Newman's point by stating "Media studies open up your understanding of how things work, how people become informed – or misinformed – and how the myths and ideologies that govern all our lives are created and sustained." (Bazalgette, 2000, pp.14).
Thus, the focus of this essay will be on these aspects; how the theory of ideology and structuralism influence communication practices, and how media texts are interpreted in relation to how people come to think of their identity and subjectivity. In view of this, we will look at the methodology of interpreting media texts, which participate in the cultural construction of our global viewpoint and lastly, how the growth of the media influences the process of self-formation, which broadens and challenges individual's horizon of self-understanding.
Ideology, a theoretical concept derived from Marxism is defined as "a kind of false consciousness, a duplicitous and abstracted version of the world put out by the ruling classes in order to maintain the subordinates of the lower classes." (Schirato & Yell, 2000). From a media context, the 'dominant ideology thesis' contends that the media induce 'false consciousness' through diversion and misinformation, thus prohibiting the exploited lower classes to recognize that they have the power to overthrow capitalism. (Sinclair, 2000). As a result, "media audiences are seen as 'cultural dopes' who absorb the ideological messages present in all media contents which induce them to believe that capitalism is both desirable and inevitable, and that they should accept their place within it." (Sinclair, 2000, pp.25).
It is clear that the ideological influence attempts to deny the exploited classes of any liberty to question or to raise any conflicting opinions as depicted through the media. They were subjected to the texts; to believe and accept the media messages that were presented to them, to acknowledge that there is only one dominant ideological meaning to each message. (Sinclair, 2000). This shaped them to take things at face value, with a "what you see is what you get" viewpoint, which clearly does not challenges the intentions of the media texts.
One other important influence to media studies was structuralism. "Structuralism stresses that each element within a cultural system derives its meaning from its relationship to every other element in the system: there are no independent meanings, but rather many meanings produced by their difference from other elements in the system."(Semiotics, Strucuralism and Television, 2000). In short, it implies that meanings that were spawned from media texts were not simply reflections of reality but the meanings are structured in the way people relate to the world. (Cunnningham & Turner, 2002) The media audience has evolved to take on a more active role in deciphering messages and make meaning out of them, with relevance to their culture and social environment. While fundamentally different from the concept of ideology, it must be noted that both theories imply one common phenomenon; the usage of media to influence individuals.
Bazalgette (2000) recognizes the fact that there were many ways to look at issues, especially from different perspectives of the many academic disciplines. To dwell further into the topic, let us next examine the contemporary world in which we live in.
Presently, the contemporary world is perpetually infiltrated with diverse sources of information and texts competing to present the 'preconceived ideas' to the audience. In this age of the Internet and globalization, the flow of information crosses boundaries of class, gender, ethnicity, and literacy, in addition to nations. While it is undeniable that proximity to individuals does increase the extent of influence, it is difficult for one ideology to completely tower above a particular culture. The media messages are no longer fixated with only one prevailing meaning imposed on by the authoritative figures. (Schirato & Yell, 2000). Now, not only are there multiple angles to analyze and interpret media texts, the sheer volume of different messages transmitted by media forms is astounding. Perhaps even more crucial to this whole analysis is that the public of today has become more knowledgeable, informed and engaging in participation. They are genuinely interested in what is portrayed before them and may even have a personal stake in the many issues which the media disseminates. People have gotten more independent and complex. Consequently, they become more analytical.
To make sense of the meaning of the world portrayed to the audience through the media, there needs to be an engagement in an active work of decoding or interpretation, rather than a passive process of purely receiving and consuming media messages. (Morley, 1992). As quoted from Alan McKee;" When we perform textual analysis on a text, we make an educated guess at some of the mostly likely interpretations that might be made of that text." (McKee, 2001,pp.140). Textual analysis serves as a critical approach to ignite comprehension of media texts and to uncover possible interpretation of reality, thereby allowing the construction of various perspectives in how we view the world. McKee then substantiate this by saying "there is no simple, single, correct interpretation of reality, it becomes very important to understand how media texts might be used in order to make sense of the world we live in." (McKee, 2001, pp. 140).
To produce reasonable interpretations of the text, considerations of the context must be applied. This can be illustrated by the example quoted in McKee, 2001, a music video which features elements such as slaps of blue eye-shadow, glossy, bright pink lipstick and crimped hair would have been considered stylish when it is broadcasted in hip variety shows in the 1970s, however if the same music video was broadcasted in the late 1990s on a nostalgia retrospective programme, the elements would represent a reminiscence concept of 'the late 70s', which may be seen as objects of amusement. With context in mind, we will then be able to understand how audiences make sense of, and relate to what they see or hear of the world. (McKee, 2001). In view of the ways in which the media exert influence are complex and contingent; the relationship between media and reality indeed is very multifaceted
The rise of the mass media has had a profound impact on the process of self-formation, as suggested by Thompson. In his view, the self is seen as a "symbolic project that the individual actively constructs". (Thompson, 1995, pp.210). With the accessibility and exposure to mediated materials, the individual relates the materials to who he or she is, thereby shaping his or her self-identity. Prior to the development of the media, the accessibility to mediated materials however was limited to local knowledge, with the exceptions of occasional travellers extending a small and perhaps insignificant piece of 'the world out there'.
With the development in communication media, mediated forms of communication then acts as a vital catalyst for the process of self-formation, where the expanding network of mediated communications transmits new forms of knowledge to the individuals conveniently. The exposure to the expanding symbolic resources allowed individuals to continuously confront new possibilities, incessantly view things from varying perspective and thus enable them to reflect critically on themselves and their life. (Thompson, 1995). That is to say, the media acts as an agent for socialization, a process of learning which builds our self-identity; mediated communication essentially serves as a tool for some form social engineering. (Newman, 2004)
To conclude, to shun falling into the 'cultural dopes' category, to avoid interpreting media texts on a superficial level, like how an amateur would, to evade blindly trusting the messages that the media emit, media studies is essentially important. In earlier days, the audience concept stood for the body of actual or intended audience of messages at the end of a linear process of information transmission. This adaptation has been gradually replaced by a view of the media receiver as typically active, resilient to manipulation and guided by his or her own concerns, depending on the particular social and cultural context. (Macnamara, 2003). With an education of interpreting media texts further empowers one as a reader, allowing one to comprehend reality, which is viewed differently from various contexts; allowing one to understand the world in which we inhabit. In short, studying the media is somewhat the gateway to understanding the social engineering of the world, which is ever so critical in our everyday lives.
Bibliography:
 Bazalgette, C. "Why Media Studies is Worthwhile." D. Fleming (ed.), Formations: A 21st Century Media Studies Textbook. Manchester: Manchester
University Press, 2000, pp.5-14.
 Cunningham, Stuart and Turner, Graeme (eds.) "Textual Analysis". The Media and Communications in Australia, Allen and Unwin, Sydney, 2002.
 "Mass Media Effects: A Review of 50 Years of Media Effects Research" Macnamara, J. R., 2003, accessed 21/03/05
o http://www.masscom.com.au/book/papers/mass_media.html
 McKee, A. "A Beginner's Guide to Textual Analysis." Metro, No.127/128, 2001, pp.138-149.
 Morley, D. "Interpreting television: the Nationwide audience". Television, Audiences and Cultural Studies, Routledge, New York, 1992
 Newman, D.M. "Building Reality: The Social Construction of Knowledge." Sociology: Exploring the Architecture of Everyday Life, 5th Edition, Pine Forge Press, California, 2004.
 Schiratto, Tony and Yell, Susan. "Ideology", Communication and Cultural Literacy: An Introduction. St Leonards: Allen & Unwin, 2000.
"Semiotics, Structuralism and Television" Communication Theory and Criticism, 2000, accessed 21/03/05
http://jcomm.uoregon.edu/~cbybee/j388/semiotics.html#Anchor-Introduction-49575
 Sinclair, J. "Media Communications: Theoretical Traditions." S.Cunningham & G. Turner (eds.), The Media and Communications in Australia. Sydney: Allen and Unwin, 2002, pp.23-34.
Thompson, J.B. "Self and Experience in a Mediated World." The Media and Modernity: A Social Theory of the Media. Stanford: Stanford University Press, 1995, pp.209-219.
Related Topics