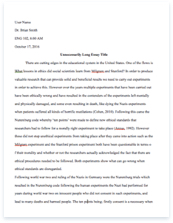 The whole doc is available only for registered users
OPEN DOC
Pages: 3
Word count: 533
Category:
A limited time offer! Get a custom sample essay written according to your requirements urgent 3h delivery guaranteed
Order Now
During ww1 a very large number of men had gone to fight in the war. Propaganda was used a lot to try to persuade men to go to the war. Poems were written by poets such as Jessie Pope who tried to show that war was a very good thing and that if you didn't go to war you were foolish. Robert Brooke was another poet who portrayed war to be a very good thing. In this essay I will be talking to you about poets who despised poets such as Robert Brooke and Jessie Pope because they believed that they gave a very unrealistic and false image of the war and almost 'brain washed' the young men into believing that the war was good.
Siegfried Sassoon was a war poet but his reactions to war were incredibly bitter and violent. He had experienced war for himself because he had fought on the battlefield however I believe that the death of his brother Hamo at Gallipoli was the point which really made him hate war and that really did influence his poetry. He was known as a very 'innocent' person because he was not afraid to speak about his views on the war publicly and he also protested many times against the war. His poems almost always showed disgust and extreme hatred towards the war.
A great deal of irony was also used in his poems to really help the reader understand his feelings and emotions. Wilfred Owen was another war poet whose beliefs towards the war were very similar to that of Sassoons. He also described the war in all its horror and glory-his famous poem Dulce Et Decorum Est really shows the negativities of the war when the soldier is described whilst he is dying during the gas attack. Siegfried Sassoon and Wilfred Owen both used figurative language to a great extent in their war poetry. There was a very large use of methaphors,similies,personification,alliteration and imagery in their poems.
I think this had a wonderful effect on the reader because it really helped to get their message across because it helped to portray their emotions concerning the war very clearly and beautifully. By reading a variety of poems by these two poets I have understood in great detail how the soldiers actually felt during the war I have found out about the kinds of things that they went through and I have found out about the intense pain and suffering that most of the soldiers went through. Wilfred Owen was unlucky and died during the war but Siegfried Sassoon survived the war however during the war he was treated with shellshock.
Wilfred Owen and Siegfried Sassoon met for the first time ever in a hospital were Sassoon was being treated for shellshock and it is believed that Sassoon influenced Owen a great deal and helped him establish himself as a poet. Meanwhile Sassoons poems were direct and short Wilfred Owens poems were usually very detailed and described the conditions of the first world war. A big similarity between poems by these two poets was not only that they focused on the same theme but they also emphasized the same thing which was loss,death and suffering.
Related Topics