Vitamin Water Entry Strategy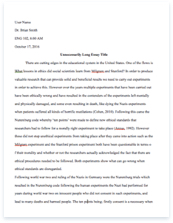 The whole doc is available only for registered users
A limited time offer! Get a custom sample essay written according to your requirements urgent 3h delivery guaranteed
Order Now
Water& is currently is an innovative brand of flavoured water enriched with vitamins which was developed by Israeli entrepreneurs. The website out of this company outlines their target market who are educated, health conscious and are involved in daily activities such as: work, school, and sports activities [ (Water&, 2009) ].
Water& provides the three following unique flavours that are available in 500ml and 1.5L plastic bottles • Water&Fresh : Mint-Lime flavour
• Water&Easy : Lemon grass + Verbena flavour
• Water&Energy : Litchi + Watermelon flavour
Secondary competition
In addition to Vitamin water's primary competitor, there are four categories of secondary competitors: * Soda
* Water
* Fruit Juices
Soda's made by Coca-cola and Pepsi are available in Germany which people love to drink and have been doing so for many years. Though studies in Germany have showed consumer tastes starting to stray away from unhealthy soft drinks that can be seen through statistic where it shows Germany ranked 14 out of 18 countries at 72.8L per capita much less than the world average of 89.8L. (Nation Master, 2011) Germany is ranked 5ths in the world for bottle water consumption; Germans are known to consume 109.2L of water per capita. They rank higher than the United States and Canada who sit at seven and eight place, respectively. (Nation Master, 2011) As statistics shows it can be said that if vitamin water were to be introduced into Germany some of the market share controlled by bottled water could shift to vitamin water.
The fruit juice competitors can be seen as a major competitor of market share, fruit juices in Germany are marketed as healthier alternative to Cola drinks. Currently world consumption of fruit juice ranks Germany number three, who are consume 38.6L of juice per capita, much larger than the world average of 28.4. USA and Canada rank first and second, respectively. (Nation Master, 2011) Due to the lack of primary competitors, Vitamin water will be need act as a pioneer of the industry, they will need to market and position themselves as superior product in order to shift market share controlled by fruit juices and bottled water onto themselves.
Entry strategy
Market potential
German consumers are generally well informed. They expect high quality and low prices for their food and beverage products. In light of the current global economic situation, German consumers have adjusted their consumption habits accordingly. In 2009, Germans abstained from spending on expensive leisure activities and tried instead to increase their standard of living at home. Food retailers benefited from this behaviour even though the sector recorded a sales decline of about 1 percent, which was primarily due to price reductions. (German business portal, 2010)
Access to market
The German food & beverage industry is highly fragmented and competitive. Food imports from other countries within the European Union fall under the "free movement of goods" principle. This means that products that are imported by other EU-countries may be brought into Germany even if they violate German food laws. If this is the case, importers must obtain a permit from the Federal Office for Consumer Protection and Food Safety (BVL)in order to sell the product in Germany. The duties to be paid for food brought from outside the European Union are subject to European legislation as well. The tariffs for different food products are published in TARIC, the Online Customs Tariff Database. (German business portal, 2010). Countries such as Ireland, a member of the European already have Vitamin water available, the close proximity of Ireland to Germany would allow the free transfer of vitamin water, without worry of German food laws. This would reduce cost involving paper work and possible duties that might have to be paid.
German retail culture promotes the centralization of distribution, what this means is that the major retail stores in Germany prefer to purchase from a single distributor that specializes in a food sector In general, these wholesalers have specialized in products or product groups; some are even experts in food products from a specific country of origin. These specialized importers have in-depth knowledge of all importing requirements such as the necessary product certificates, labelling and packaging and also take care of the shipping, customs clearance, warehousing and distribution of the products within the country (German business portal, 2010).
The German retail food sector is dominated by five large retailers that claim more that 70 percent of the market.The big winners in 2009 were discounters who increased their market share to 44 percent. As mentioned above, all these retailers rely on specialized distributors/wholesalers for their products. However, some supermarkets will sometimes contract directly with a foreign supplier and appoint an importing company of their choice to bring the products into Germany accordingly. (German business portal, 2010)
The major issue is in finding the right distributor; it is easier said than done, participating in Trade shows such as ANUGA, Greenweek or BIoFach would be great ways to find German food brokers, importers and wholesalers. The 4 ps
Price
As many scholars say, pricing is one of the main characteristic affecting the purchase of the product, the product at hand is Vitamin water, there is only a few known competitors in that market, the main one being Water&. Since there is almost no competitors, and knowing for a fact that German people like to pay less for their food and beverages, the best strategy to use would be "Maximum Market Share". This will be used to run the very few competitors out of the market and establish a monopoly in the enhanced water sector securing future growth and longevity of vitamin water in germany.
Product
Product extension, communication extension would be a candidate for the market of Germany, trends in recent years have seen German ranked highest in concern of their health, like Americans they are logical thinkers (German Culture, 2009). They like to see the logic in everything , therefore an extension of the American marketing strategy can be used in Germany.
Promotion
The hybrid strategy will be used involving the combination of the push and pull strategy. Since major retail stores in Germany rely on a centralized distributor, the push strategy will allow Vitamin water to easily get into the shelves of this store by pushing these few distributors to supply their customers. A degree of personal selling and trade promotions will be required to gain the confidence from the distributor. Using primary advertising and consumer promotion will help pull the customer to product and demand them from the retailer, who will then demand it from their distributor and in turn will demand it from Vitamin water. Advertising that can be used is the all you can afford method, heavy amounts of initial advertising and promotions will be needed to be established in order to stimulate the purchase of vitamin water. Vitamin Water is a large and successful company that has large amount of cash available to adopt this method. Place
The area of Rhine-Ruhr Metropolitan Region, West Germany is the region with the one of highest population, highest income and health-orientated. The other area of interest for vitamin water would be Frankfurt, known as the economic and financial center of Germany.
Related Topics