Understand Person Centred Approaches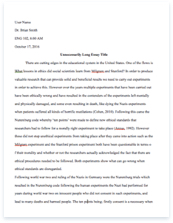 The whole doc is available only for registered users
A limited time offer! Get a custom sample essay written according to your requirements urgent 3h delivery guaranteed
Order Now
1.1Person centred approaches means treating everyone as an individual, respecting their rights, opinions and individual wishes, and also taking them into account when communication or helping that person.
1.2 1.3 Person centred values influence all aspects of adult social care. Each person should be treated like an individual, and their care plans should reflect this. It's important to take into considered the needs and wishes of the person. Laws such as the Human Rights Act 1998, Health and Social Care 2012, mandate that each person should have the right to be treated as an individual and that needs, wishes and opinions all be taken into consideration.
Each person should have a care plan that is unique to them, which will contain information on personal preferences. It's always advisable to converse with the person, asking them their preferences, as these may change over time. Familiarising yourself with their care plan is also advisable as it gives you some back ground knowledge before approaching that person i.e. Prefer female carer, likes to get dressed at 8am.
Outcome 2 – Understand how to implement a person-centred approach in an adult social care setting
2.1 A care plan relates to an individual person and contains information, such as history, preferences, wishes and needs of that person. All this information is vital as it creates a unique picture of the individual, and the care they may need.
2.2 When approaching a situation that is sensitive or complex it's important to approach it with the needs of the individual in mind. By taking into account the needs and preferences of the individual you should be able to approach the situation in a way that suits their need.
2.3 Care plans are a great way to gain knowledge of an individual before meeting them, and it allows you to gain insight into preferences and wishes allowing you to choose the right approach making the individual feel at ease and secure from when you first meet them.
However care plans are only as good as when they were last updated. Care plans need to be updated regularly, making sure that all information is correct and reflects the needs of the individual. Care plans that aren't updated can contain incorrect information, which isn't useful to anyone.
2.4 It's important to monitor an individual's changing needs and preferences, as these will have to be documented and changed in their care plan so information is up to date and accurate. Also a change in needs in may need further attention, and discussion between the individual and the carer to make sure that the individual's needs are being met.
Outcome 3 – Understand the importance of establishing consent when providing care or support
3.1 Capacity is defined as 'the maximum amount something can contain'. When we talk about the capacity of a person it relates to how much they understand and remember. Before gaining consent from an individual, it's vital to find out if they have the capacity to understand what they are being asked to consent to.
Factors that could influence the capacity of an individual could include
•Language barrier, so a translator would be needed
•Mental illness, dementia, stroke. The Mental Capacity Act 2005, was put in place to help and protect individuals who don't have the capacity to make a decision for themselves.
•Simply don't understand what they are being asked. Try explaining it in a different way or consider other options.
3.2 To establish consent for an activity or action it's important to communicate clearly and in an appropriate way for the individual to understand. Written consent maybe needed, so it's important to make sure the individual can clearly read the text and that it's written in an appropriate way for them to understand it. Reading it allowed to them or breaking the information down maybe helpful. Before gaining consent it's important to make sure the individual is 100% certain, make sure to answer all their questions and spend a little bit more time with them.
3.3 If consent cannot be established it's important to follow legal guidelines and rules. If there has been someone appointed, in accordance with the Mental Capacity Act 2005, to give consent on the individuals behalf then you can ask them to give their consent, as long as they are well informed of the options.
Outcome 4 – Understand how to complement and promote active participation
4.1 Active participation is supporting individuals to participate in their own care and to make their own decisions, supporting their right to act as an individual.
4.2 Active participation helps the individual with their holistic needs, by helping them be involved with decisions and choices. It supports them intellectually by giving them control over decisions, it helps them emotional by still helping make them feel in control, and helping them choose tasks and activities that they enjoy, and by participation in activities it helps their social needs.
4.3 To implement active participation, you can include the individual in meetings to discuss this, ask them their views, wants and needs and document it for future reference. You can ask others to listen to the individual so they feel included and listened too.
4.4 Active participation is about supporting the individual to make their own choices, therefore maintaining as much independence as possible. It's important to promote this, as being independent supports the emotional well-being of the individual.
Outcome 5 – Understand how to support an individual's rights to make choices
5.1 It's important to give individuals an informed choice when it comes to their life and decisions. Before asking them to make a decision, it's important to make sure that they have the capacity to make the decision in the first place. You should also make sure the information is readily available for the individual and is presented to them in way that's clear for them to understand.
5.2 An individual should be able to question or challenge decisions that concern them. Ask them what their complaint or question is, making sure to keep it detailed. Ask the individual what they would like to see happen, or what they would like to change. Arrange a meeting with the appropriate person (manager, nurse) to discuss the changes, and offer encouragement to the individual. Hopefully the concern will be sorted, but if not, the individual can take it further by contacting an outside organisation, such as CQC.
5.3 When an individual makes a decision, it should be well informed, based on accurate information and impartial support. If someone else influences their choice or decision it can lead to the individual to make the wrong decision. This can lead to the individual to feel wronged or that they weren't supported in the right way. The individual could lose confidence in themselves, and it could affect their overall self-esteem. Another consequences could be that they withdraw from making future decisions, which takes away their independence.
Outcome 6 – Understand how to promote individual's well-being
6.1 Identity is the core of who we are. It can be expressed through the way we dress, the music we listen to and how we express ourselves. Self-image is the way we see ourselves, whether it's in the mirror or out inner selves. Self-esteem is defined as belief and confidence in your own ability and value. These are all linked, if one becomes un-balanced the others soon follow. If you have low self-esteem, it is likely that you would have a poor self-image, and that you feel you don't belong, like you have lost your identity.
6.2 There are many factors that contribute to the well-being of an individual. These can include the comfort of the individual, if they feel safe where they are, if they like their surroundings. Even if they feel they are able to voice their opinion. The well-being of an individual is unique to each person, so it's important to ask the individual and access their well-being, and make the necessary adjustments.
6.3 It's important to promote an individual's sense of identity, self-image and self-esteem. To do this you can get to know them, support their choices, offer encouragement.
Related Topics