"The Virgin of Flames" by Chris Abani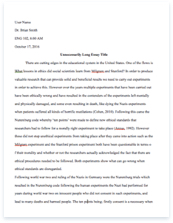 The whole doc is available only for registered users
Pages: 4
Word count: 781
Category: Novel
A limited time offer! Get a custom sample essay written according to your requirements urgent 3h delivery guaranteed
Order Now
The immigrant novel entitled "The Virgin of Flames" and written by Chris Abani can be approached as a sincere, sometimes excessively frank writing about extremities into which human psyche can fall in the search for identity. The present paper is intended to discuss the theme of social and psychoemotional margins in the book and argues that the protagonist, living in extremely uneasy, criminalized neighborhood, needs to focus on marginalized people, disgusting experiences and experiments, due to the spirit of forthcoming collapse and devastation, dominant in his community.
 The plot of "The Virgin of Flames" is set in the eastern part of Los Angeles, probably the most diverse and multicultural place in the city, where African and Hispanic Americans are trying to coexist peacefully, yet without success. The atmosphere of threat and decadence is emphasized by the author since the first paragraphs: "The inevitable broken fire hydrant surrounded by an explosion of half-naked squealing children bearing witness to the blessed coolness of water. World-weary tenements and houses contemplating a more decadent past, looking undecided, as if they would up and leave for a better part of the city at any moment" (Abani, 2007, p. 3). The dark mystery of the place is further supplemented by apocalyptic apparitions of the Virgins of Guadalupe, considered a negative omen, warning about the forthcoming catastrophes.
Desperate and horrified members of the disintegrated community begin to reveal the most antisocial and sordid sides of their personalities as a result of disunity and the absence of social pressure. In particular, the protagonist establishes friendship with two freaks, Iggy, a masochistic tattooist, and Bomboy (Abani, 2007, p.9), a man Rwandan background with obvious posttraumatic stress who participated in military atrocities in the childhood and nowadays owns a slaughterhouse. Iggy wears steel loops under her skin and suspends herself by chains over the tattooing chair, when providing her services. Black, the main character, is also a true individualist, who never considers public opinion about him and as a results remains rejected by potential customers and ostensibly content with painting antisocial racist slogans and abusive religious images. His work is also peculiar – for instance, following his passion for collecting graffiti from restrooms, he visits abandoned and the most dangerous areas of Los Angeles, where gangs exercise in shooting and dog owners leave their animals for death.
Religious margins are shown by Abani as an abuse of both religious affiliation and humanity. The vision of the Virgin visits Black as he is having sex; moreover, this sacred symbol of purity and femininity is associated in his memory with his mother, who had been a devoted Catholic before his father passed away, but further began to lead an amoral lifestyle. When Black is caught by a stress gang and Bandana begins to rape him, Black hears he is about to receive the body of Christ. Iggy, the tattooist, sells handmade dolls of Biblical characters with hard penises, thus creating her own doll theatre of counter-religion.
Finally, the novel addresses an important psychological margin. In fact, at least two characters reveal marginal gender identity; for instance, Black suddenly begins to identify himself with the Virgin " For her robe, he had appropriated his landlord's wedding dress from the cleaners across the street" (Abani, 2007, p.5). His willingness to depict himself in the Virgin's image can be viewed as an attempt to explore his femininity and resolve the childhood conflict, associated with his father's practice of dressing him in girl's outfit (Looy and Bouma, 2005). The protagonist's gender identity is even more challenged by transsexual striper named Sweet Girl, with whom he gets obsessed. As an artist, Black is interested to learn what being female means, but he selects wrong tactics and instead of interviewing a woman,  tries to develop a female psychological hypostasis on his own, which causes him to recall the traumatic "margin" remembrances, associated with his mother dying of AIDS.
As one can conclude, the novel is dedicated to the underbelly and the secret world of Los Angeles, seized by despair and desolation. In this world, there are no true friendships and interpersonal bonds, each person is to great extent marginal and represents only him(her)self, rather then acting as a member of certain social group. Showing his characters as abusers of traditional values, the author draws an anti-social society and a true counterculture in its  literal meaning.
Works cited
Abani, C. The Virgin of Flames. Penguin, 2007.
Looy, H. and Bouma, H. "The nature of gender: gender identity in persons who are intersexed or transgendered". Journal of Psychology and Theology, Fall 2005. Retrieved October 2, 2008 from < http://findarticles.com/p/articles/mi_hb6566/is_3_33/ai_n29215770?tag=content;col1>
Related Topics