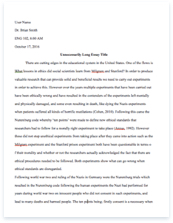 The whole doc is available only for registered users
Pages: 2
Word count: 262
Category: Play
A limited time offer! Get a custom sample essay written according to your requirements urgent 3h delivery guaranteed
Order Now
Arcadia is a play about the people who deals with life in a different perspective. It depicts the varied personalities and characters of every individual. Each individual portrays different roles to make the play more exciting and meaningful to the audience.
This play also exemplifies the difference between two periods of the English Literature—Enlightenment and Romanticism period. Enlightenment period deals with order, rational thought, conformity to accepted rules and forms, looks at the classical Greeks and Romans as the epitome of simplicity, proportion, and restrained emotion in language and art. Whereas, Romanticism exemplifies the opposite. It deals with wildness in nature, freedom, and it stresses individuality.
       The characters of the said play were categorized into two—modern-day ones and the romantics. The two categories have been facing conflicts in their point of view about life. The modern-day ones are the intelligent individuals. Their interests were focused to mathematics and science; other genres have no interest about to them. The modern-day characters were Hannah Jarvis, Gus Coverly, Chloe Coverly, Bernard, Valentine, and Robert Noakes. They perceive the romantics as hermit (Septimus). They look at things into a more complicated way. They think that they are far better than the romantics.
       Indeed, sometimes being intelligent causes individuals to make things complicated. They even have the tendency to look at others to be smaller than them. Sometimes the complexity of mind brings every individual to judge people by simply basing it with their own theories. That alone would create chaos not just between individuals, but to the whole world.
Related Topics