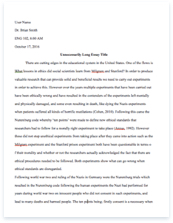 The whole doc is available only for registered users
A limited time offer! Get a custom sample essay written according to your requirements urgent 3h delivery guaranteed
Order Now
"The Money ball" follows the real baseball formula but not from the sporting point of view itself, but the administration. That is, what matters is not the action in the courts, but all that happens behind them that makes the games are as they are. This movie has the power to completely change the way we see a simple baseball game. In a few words, the whole move is about fielding a successful team on a limited budget.
Baseball's "Moneyball" theory states that the baseball market undervalues some attributes (and players with these attributes) that are key contributors to wins while overvaluing other attributes.
In the movie we can see how Billy Beane, manager of the Athletics, which was the poorest team in the league tries to find a way to make his team wins. So since the Oakland team never wins a game due to a lack of budget, Billy decided to find a new way to find out how to rebuild.
Oakland has to find players that are undervalued by the bigger clubs and get them at a cheap price and hope that they produce results.
Billy Beane, together with the economist Peter Brand, developed a risky way for the team starts to win, this is selected talented players with potentially talented, based on statistics such as number of home runs, batting, arrivals at first base, etc., they conducted a field study using organizational case studies to identify skills, traits and attributes Next, we compared the skills, traits and attributes, then compared the skills, traits and attributes. But nobody wanted to invest in this proposal, they thought it was stupid and senseless, but this did not convinced Beane and Brand that the idea would not work.
Tyler Cowen said "The Moneyball thesis is simple: Using statistical analysis, small-market teams can compete by buying assets that are undervalued by other teams and selling ones that are overvalued by other teams."
With their theory, Billy and Peter put together a winning team that was made entirely of average (affordable) players that collectively could deliver an amazing result, an unexpected one.
Since the budget of his team was insufficient to pay good players, they only way to find undervalued players that can make up for the loss, was do researches using statistics.
Peter Brand did his researches by using statistics to classify by data, using factorials, permutations, combinations and z scores and other statistical operations.
To understand this statistic we have to know what is the batting average, which is the statistic in baseball that represents the ratio between the number of hits and the number of at-bats.
For this statistic, the formula used is AVG = H | AB, where H=hits and AB=at-bats.
How do we get this? Lets suppose a player at his first game might have three chances at bat, and one hit as a result. The result would be 1:3, would represent, .330. Such an average is actually quite high.
Its important to take into account that since probability is something that occurs in a little time and statistics takes over a long period of time; only one game would not provide a successful evaluation of a player's abilities.
Another statistic operation In baseball statistics, is "on-base percentage" (OBP) (sometimes referred to as on-base average/OBA, as the statistic is rarely presented as a true percentage) is a measure of how often a batter reaches base for any reason other than a fielding error, fielder's choice, dropped/uncaught third strike, fielder's obstruction, or catcher's interference (the latter two are ignored as either times-on-base (TOB) or plate appearances in calculating OBP).
On-base percentage is calculated using this formula:
Where H=hits; BB= bases on balls; HBP = times hit By a Pitch; AB = at bats; and SF=Sacrifice Flies. Lets suppose a player had a record 262 hits in x year. He also walked 49 times and was hit by 4 pitches. The sum is 262 + 49 + 4 = 315. He had 704 at bats, 49 walks, 4 hit by pitches, and 3 sacrifice flies on the year. That sum is 704+49+4+3=760. Dividing 315 by 760 gives the on base percentage of .414. That's not too bad, but it's not much higher than his batting average, which was a .372.
The Oakland's success was because their principal formula was the OBP before the other teams started to use it, so they could evaluate much better the players, so with the lowest payroll they could win more games than those teams with expensive payrolls.
Also is used the slugging percentage (SLG), which is a popular measure of the power of a hitter. It is calculated as total bases divided by at bats.
The formula is as follow:
where AB is the number of at-bats for a given player, and 1B, 2B, 3B, and HR are the number of singles, doubles, triples, and home runs, respectively. Lets suppose a player gets a "base" for each base he reaches during a season. Singles are counted as one base, doubles two, triples three, and home runs four. For a hitter who has 150 total hits, 30 doubles, 1 triple, and 10 HR, the equation would be: 108 (150 – 30 -2 – 10) + 60 (30 x 2) + 6 (2 x 3) + 40 (10 x 4) = 240 Total Bases Now, to calculate Slugging Percentage (SLG), take total bases and divide by the number of at bats a hitter has. For example, say the hitter got those 240 total bases in 500 at bats. We would calculate: 240 Total Bases / 500 At Bats = .480 SLG.
Thanks to these formulas, the Oakland Athletics had success, but only in that year, because when those big teams sow that this team succeed with this method, they decided to implement it in their method.
Related Topics