The many deceptions of Earnest and Hamlet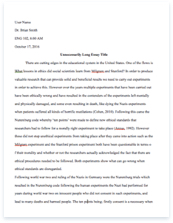 The whole doc is available only for registered users
A limited time offer! Get a custom sample essay written according to your requirements urgent 3h delivery guaranteed
Order Now
Deception remains a challenge to socio-ethical morality since the time immortal. Every great writer has taken into consideration this socio-ethical dilemma in his/her works and has depicted its various manifestations at various levels. Hamlet by Shakespeare has dealt with this theme in a subtle and lucid way. The Importance of Being Earnest by Oscar Wilde, also portrays a consistent act of deception throughout the entire play.  The main characters in both of these plays have unique characteristics that make it easier for them to not be completely honest, and hide behind their mask of trickery. Deception is an important feature and thematic expression of the both plays and is manifested at various levels.
 The paradoxical and ambivalent life is the central metaphor in Oscar Wilde's play. This is incarnated and represented by the phenomenon of "Bunbury" or "Bunburying." Whereas Shakespeare has masterly utilized the thematic expression of deception as a tool to express the psychological condition of Hamlet and develop the plot of the play. Hamlet's antic disposition is not only an illustration of his inner self and his mental condition but as device to demonstrate the subtle level of deception one can pose.
The problem of madness is perhaps the most maddening problem in Hamlet. The question is asked, whether it was a deception or not Hamlet is clearly a sensitive and idealistic young man. He is a scholar, a philosopher and a poet too. He is gentle and genial to those below his station. He is a noble man who conceives the finest thoughts and has a high intellectual quality. So his madness was a higher level of deception and he assumed it to deceive to dig out the real nature of his father's death.
Algernon, the major character in "The Importance of Being Earnest" elaborates this terminology of Bunburying as a sophisticated deception exercise that permit to conceal his/her original personality and indulge in activities which society will not conform him in his/her role. This phenomenon is epitomized by the character of Ernest. Jack creates an imaginary figure to escape from social liabilities and moral obligation. Same is the case with Algernon's imaginary friend Bunbury. This kind of deception implies a subtle and profound level of hypocrisy.
From text of Hamlet, we get evidence that Hamlet is sound physically and mentally.  We get a vivid picture of Hamlet as he was from the words of Ophelia:
The courtier's soldier's, scholar's eye, tongue, sword,/ The' expectancy and rose of the fair state,/ The glass of fashion, and the mould of form,/ The' observed of all observers. (3.1.153-156)
He talks rationally and shows great intellectual power in his conversations with Horatio. He receives the players with kind courtesy and his refinement of behavior towards them shown that he is not mad.
In the first Act we are told by Hamlet himself that he is going to feign madness to carry out his entrusted task of avenging his father's death successfully.
As I perchance hereafter shall think meet/ To put an antic disposition on … (1. 5.171-172)
In his talk with Polonius where he calls him a "fishmonger" and insults him further with satirical remarks, Polonius observe:
Though this be madness, yet /there is method in't—(2. 2. 206-207)
In 'Importnace ofBeing Earnest', Wilde has beautifully shown the subtle deception of Ernest. Cecily Cardew assumes about Ernest that "Ernest has a strong upright nature. He is the very soul of truth and honor. Disloyalty would be as impossible to him as deception". So he negates any blemish of foul play about him.
Jack not only lies about his name being Earnest but when confronted by Algernon with an inscription on his cigarette case from a Cecily he first claims she is his aunt, "Well if you want to know Cecily happens to be my Aunt." (Act One, Scene One); before having to finally admit that he is guardian to his adopted father's granddaughter, "Cecily, who addresses me as her uncle from motives of respect that you could not possibly appreciate, lives at my place in the country under the charge of her admirable governess, Miss Prism" (Act One, Scene, One).  This exchange leaves the reader to wonder if anything about Jack, or Earnest's, life is real at all, perhaps he has been lying for so long that he doesn't even know what the real truth is.  That's the reason that Cecily says in the end, "A gross deception has been practiced on both of us."
Ambivalence of disposition is another form of deception that is illustrated in both plays. In Wilde's play, despite the fact that both Jack and Algernon are "Bunburyists," but at certain points in the play, Wilde's holds ambivalence in their nature regarding this issue of homosexuality. They deny the fact and feel for hetero sexuality. This duality of nature in human being presented by Shakespeare and Wilde is a common characteristic of self-deception.  Left alone the king's sense of guilt, stirred to the quick by the vivid action of Hamlet's play, overmasters him.
This is his first soliloquy, and although we have been able to judge him to a considerable extent by his former speeches and his actions, we now get a candid view of his mind and state of his soul. He is honest with himself. He has a horror of the crime he has committed and would ask heaven's forgiveness but he is not prepared to surrender the gains he has made through that crime i.e. the crown and the queen. So it is a manifestation of ambivalence in him.
In Hamlet, Claudius laments, "Pray can I not," for the reason that "I am still possessed of those effects for which I did the murder – My crown, mine own ambition, and my queen." (Act 3 Scene 3) Hence there can be no real repentance and, therefore no forgiveness. He is in a terrible dilemma, but he will try to pray anyway. Perhaps it will do some good but this does not occur.
Wilde shows Jack's denial of the fact about his homosexuality. Although Algernon is entirely pleased to be a homosexual whereas Jack feels disgusting about it. Algernon says in this regard; "Nothing will induce me to part with Bunbury, and if you ever get married, which seems to me extremely problematic, you will be very glad to know Bunbury. A man who marries without knowing Bunbury has a very tedious time of it". Jack oppositely says; "That is nonsense. If I marry a charming girl like Gwendolen, and she is the only girl I ever saw in my life that I would marry, I certainly won't want to know Bunbury" (1634). But his transformation is not known completely in the play. So it manifests an ambivalence nature in him i.e. passion for Banbury and for Gwendolen simultaneously.
Third level of deception is self-love and self-consideration. Narcissm is considered a chief deception that hampers one attitude to look around and search for the best. Jack in Importance of Being Ernest', still only has himself in mind when he also claims to be Earnest, and goes to call on Cecily, "In fact, now you mention the subject, I have been very bad in my own small way." (Act Two, Scene One).
In Hamlet the character Polonius acts much the same way, although Polonius speaks to his son with advice that sounds sincere, in reality it is rehearsed and hollow.  His ulterior motive is to appear sincere as a politician, to look good rather than to actually be good: "And borrowing dulls the edge of husbandry. This above all: to thine own self be true, And it must follow, as the night the day, Thou canst not then be false to any man. Farewell; my blessing season this in thee!" (Act One, Scene Three).
 So from the above-mentioned discussion and evidence from the plays clearly demonstrate that there a subtle presentation of theme of deception and its various manifestation were used effectively by Shakespeare and Wilde. Posed deception, ambivalence and narcissm remain the key elements of deception in these texts. This theme of deception is illustrated through characterisation and mechanization of the plot and it further help to develop the characters and the plot.
References
Shakespeare, William.  (1992).  Hamlet.  Washington Square Press, New York.
Wilde, Oscar.  (2005).  The Importance of Being Earnest.   Simon and Schuster.  New York.
Related Topics