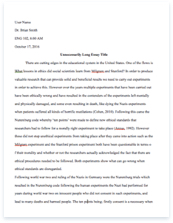 The whole doc is available only for registered users
Pages: 3
Word count: 700
Category: Fiction
A limited time offer! Get a custom sample essay written according to your requirements urgent 3h delivery guaranteed
Order Now
Preferred language style: English(U.S.)
within the stories we have read in ` The Lone Ranger Fist Fight in heaven` by Sherman Alexi there are many common themes. Identify one of those themes and show how it materalize within the elements of fiction. Use examples from at least two of the stories we have read `Indian Education` and `What it means to say Phoenix Arizona`. this will serve as a bias for assignment #2, which will ask you to use multiple sources to further explore a theme. This paper should be two- three pages, have a clear introduction, five paragraphs of evidence and conclusion.
 Themes of the Lone Ranger and Tonto Fistfight in Heaven
 Introduction:
 This paper will try to identify the common themes that may be found in The Lone Ranger and Tonto Fistfight in Heaven based on the story "What it Means to Say Phoenix Arizona" and "Indian Education."
 The Lone Ranger and Tonto Fistfight in Heaven is a collection of interconnected short stories by Sherman Alexie describing the conditions Native Americans under which those men and their friends and families lived. The book has been considered full of resentment and anger as it describes in detail how life in the reservation at various stages and point of view through its characters, are poorly treated and neglected. However, humor was injected all throughout as if a pacifier for turmoil.
 The various themes touched by the collection include stereotyping of the Native Americans, abandonment and the negative effect of dysfunctional families, identity issues of trying to resist or to simply fit in, as well as issues on poverty and authorities' neglect on the marginalized.
 Discussion:
 Native Indian stereotypes
 "What it Means to Say Phoenix Arizona" provides an example of seeing the world through the eyes of the marginalized, characters from Coeur d'Alene reservation in Idaho. Two Native Americans Thomas Builds the Fire and Victor engaged in a quest to go to Phoenix and recover Victor's inheritance. On their journey, the author tried to break a stereotyped view of majority whites on Native Americans as either a shaman or a warrior subverting these stereotypes with images, stories, and songs. "Indian Education" is a short story showing how a Native American boy faces stereotyping and discrimination how he had to struggle in school.
 Abandonment and Dysfunctional family
Victor and Thomas are opposite personalities, the first having numerous negative experiences that thwarted his view on life entirely so that conflict has risen against his father who was a drunkard, against his community and the elders whom he viewed as pathetic, against Victor who still has enthusiasm and has embraced a new life after Victor's father saved him from a fire disaster, among other disturbances which has ingrained in him inner resistance.
 Identity Issues
Both Victor and Thomas may be considered having identity issues, as Victor tries to be a manly warrior, while Thomas remains comfortable as himself who has a positive outlook in life. Thomas is the genuine storyteller while Victor is a warrior who is quite rebellious and vocal, neither stoic nor silent. Both characters strongly project Native American characteristics, Native Americans rooted in the present time and place.
 Conclusion:
While the themes of Sherman Alexie delved into common issues and conflicts, the inclusion of factual narratives of the Native Americans provided a rich background and realistic approach that made the themes stand out.
 It is therefore safe to note that while the issues of stereotyping, abandonment and effects of dysfunctional families as well as identity are universal and experienced by almost every members of any society, certain varieties appear in the book of Alexie, specifically the difficulties and heavy burden of a marginalized people who have a higher form of right to their place of birth, even to a wider area of their being an original race in the land of freedom and liberty.
Reference:
Alexie, Sherman. (2005). The Lone Ranger and Tonto Fistfight in Heaven. Grove Press.
West, Dennis and Joan M. West. (1998). "Sending Cinematic Smoke Signals; An Interview with Sherman Alexie." Cineaste v23, n4 (Fall):28 -32.
Related Topics