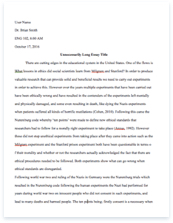 The whole doc is available only for registered users
A limited time offer! Get a custom sample essay written according to your requirements urgent 3h delivery guaranteed
Order Now
We left our apartment, the air was hot and the sound of people jumping into the pool echoed through he thick forest of palm trees.
My mum, my aunty and I headed towards the main reception of the complex; the sign read, "Club Colonna ANTIGUA", I never understood why it was there, maybe to remind you where you were if you forgot. Anyway we walked up to the "Hertz" hire a car desk for obvious reasons, we were going on a day trip.
We didn't know where we were going or why but we all thought it would be fun to have a random family day out.
A big burly woman escorted us with a strong accent to our car, it was dark green and quite big, like an old land rover, it wasn't until we drove off that we realized it didn't have air conditioning. We rolled down the squeaky windows and let in the warm atmosphere as we sped off.
We decided to go to the local supermarket to stock up on food for the journey. We didn't know where we were going but we wanted to find a nice bar for a drink.
The shop was large and stood tall in the middle of nowhere, it was midday but there was still bright lights booming across the small dusty car park, I realized it was small because it was clear that not many people came here.
Sitting close to the door was an old island man singing reggae music quietly, as we walked past he held out his hat, we didn't have any small change so we just walked on sympathetically, the man, who didn't speak English looked disappointed but there was nothing we could do.
The shop looked a lot bigger on the inside, we felt slightly lost, and there was no music or people and more bright lights poured across our faces. We got what we wanted from the narrow aisles and quickly made our way to the check out, there was an awkward silence until a large jolly woman stepped out, she was asking us about our day and we told her about our holiday and the trip we were on today, she laughed jokingly and said goodbye.
This time outside we did have money so we gave the man about $10, he looked so happy and put a smile on everyone's face.
Unfortunately the car was baking when we got back, I was sure we hadn't been gone long but it was so hot so I suppose we didn't have to be away long before we couldn't sit in the car for more than 2 minutes, we opened all the windows and doors, sat on the road for a couple of minutes before we set off, the heat was unbearable.
As soon as we had had a drink and cooled down we got back on to the road, we followed a small dirt track, barely big enough to hold one car and soon enough we were in the "real Antigua"
Related Topics