The Five People You Meet in Heaven: A Guess and a Wish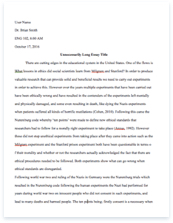 The whole doc is available only for registered users
A limited time offer! Get a custom sample essay written according to your requirements urgent 3h delivery guaranteed
Order Now
Mitch Albom's The Five People You Meet in Heaven is a bittersweet story that presents theoretical answers to two of life's biggest questions:  What happens to us when we die, and, for lack of better words, why does stuff happen?  The story follows the death (and recaps the life) of amusement park maintenance man Eddie, or as patrons of the park like to call him, much to his chagrin, "Eddie Maintenance."  Everyone seems to like Eddie; everyone, that is, except teenagers and Eddie himself.
Eddie is a sad and angry man.  He grew up as many boys do, at once harshly critical and in awe of his father.  Unfortunately his father gave Eddie more reasons to pass judgment than to idolize, and their relationship in life ends much as it begins, in silence, with a barrier between them (Albom 2003:19, 126).
Eddie's failed relationship with his father is at the same time the root of his life's woes and a byproduct of them.  After dutifully enlisting and honorably serving in World War II, he returns stateside a physically and emotionally scarred man, desperately yearning for but lacking the will or energy to find the answers he needs to move on.  Having inherited his father's mechanical aptitude, Eddie once desired to exceed his humble upbringing and become an engineer, but inevitably he winds up filling the same position his father had for all of Eddie's life, head of maintenance at Ruby Pier.  While he was always eager to please his father by helping out at the pier growing up, it was never the job he desired; Eddie fully expected his destiny to hold bigger and better things.  That he would end up in that dead end job he never wanted, that he would become what his father always accused him of thinking himself too good for, was something that Eddie could only blame on two things:  the war and his father, whose inopportune and (seemingly) reckless death had forced Eddie into a place that would afford him the means to watch over his mother, lost in denial of her husband's death.
As Eddie's life continues on its slow, sad burn, it is held together by one thing:  his love for his wife, Marguerite, his love-at-first-sight whom he met only shortly before shipping out to the South Pacific.  Her tragic, early death only seems to add to Eddie's life of hardship, but while he does indulge in a sort of stoic self pity, we later learn that Eddie's quiet, true love for her was undying in a way that transcends the cliché, that it was a love that Marguerite felt beyond the borders of life and death, that, despite his pain and loss, it sustained him as much after her death as before, and that his ability to sustain on that love would enable Marguerite to provide Eddie with a piece of the puzzle that, when completed, would allow Eddie to understand his redemption.  Judging from the story's beginning, one could assume Eddie achieved his redemption in one single selfless act.  We realize, however, that the life he felt trapped in, the life he blamed on the war, his injury, and his father most of all, the life he never wanted, was in the end his chosen path.  Whether chosen by fate or his subconscious is arguable, but the result is the same:  he chose the path of redemption.
Immediately following Eddie's heroic death, he begins to work his way through heaven's initial stage, which involves learning a piece of information from five different people somehow connected, directly or indirectly, to Eddie's life on earth.  The knowledge imparted by these people helps Eddie to find and understand the answers to the questions that tortured him for much of his life, questions basically the same as those posed in the first paragraph.  As one of his people would tell him, this part of heaven is like waking up when you never expected to.  "(You) wake up and you have a fresh new world to work with, but you have something else too.  You have yesterday… That's what heaven is.  You get to make sense of your yesterdays (Albom 2003:92)."  The people who help Eddie make sense of his yesterdays are the Blue Man, part of the freak show at Ruby Pier, the Captain, whom Eddie served under in the war, Ruby, wife of the founder of and namesake of Ruby Pier, Marguerite, his wife, and Tala, a young Filipino girl killed at the prison camp where Eddie and his companions were held.
Of his five people, Eddie was directly responsible for the deaths of two and at least present for those of two others.  When he was a young boy, Eddie chased an overthrown baseball into the street and was nearly hit by a car, a car driven by the Blue Man, whose silver nitrate-poisoned heart gave out minutes later, unable to withstand the fright produced by having nearly run down the son of a man he works and plays cards with.  When Eddie and his fellow soldiers escaped their prison, they took time to destroy it before fleeing.  Eddie had just turned a flame thrower on a large bamboo structure when he realized, too late, that there might have been someone inside.  That someone turned out to be Tala, though Eddie would never know for sure until he met her in heaven.
The Captain stepped on a land mine while scouting the road that bore the soldiers to their freedom, and while Eddie was unconscious and never knew until their post-mortem conversation what had befallen the Captain, he was nevertheless there at the time of his death.  And he was, of course, at Marguerite's bedside when she succumbed to a brain tumor at the age of 47.
Only Ruby was someone whose death was not somehow connected to Eddie, though it seems she represented someone whose was.  The lesson she had to teach Eddie involved forgiving his father, and in order to teach him how, she had to shed some light on the person that Eddie's father really was, not who Eddie thought he always knew.  Obviously, the person holding the most direct knowledge of this information would have been Eddie's father himself, but there were too many other factors at play.  Such an emotionally-loaded encounter would have likely left the father incapable of teaching or the son incapable of learning, or both.  But Ruby's role seems to go beyond that as well.  As I said before, Ruby's death was not in any way connected to Eddie, and only Ruby had something to tell Eddie that was brand new, completely unexpected information.  The things he learned from his other four people were certainly hard for him to hear, and brought with them a great deal of shock.  But they were also things that Eddie likely knew, or at least felt, for most of his life.  His nightmares and subconscious were haunted by these truths that followed him, but Eddie's stubborn bullheadedness was directed only at his father, and the truth about his father was the only one of which he had no inkling.  In order to deliver this information, Ruby had to be someone neutral to Eddie's life.  He likely would have had little cause to believe someone he had known; at best he might have believed such a person, but he would have found a new grudge to bear against them for not telling him sooner.
Mitch Albom did not pen this story to set the record straight on the afterlife; he says in the dedication that what he presents is "only a guess, a wish, in some ways…"  We often see or hear of people, told they are dying, suddenly dropping everything and living as they never have before, doing all the things they ever wanted to do.  As friends and loved ones we take a certain degree of comfort from this, knowing that our dearly departed did not shrink away in fear, but fully embraced life even while in the clutches of death itself.  We are so inspired as to make firm resolutions to live our lives as if each day is the last, no matter what our health or outlook.  These resolutions are inevitably diluted, of course, by the constant flow that is everyday life.  And then when someone dies unexpectedly, we are left to assume that they had a short time, maybe only an instant, to look back with regret for not keeping the promises they likely made to no one but themselves.  Or perhaps they do not express that regret; perhaps they blame others for keeping them tied down, never allowing them to break free as they desired for so long.
Whatever the case may be, Mr. Albom presents the possibility that, though our regrets and grudges may be real and true, the events of our lives play out as they do for a reason, that we make little choices everyday that we don't even think about, decisions that come from someplace deep inside that is connected to some distant past or far off future.  As we learn with Eddie, we see that the life he seemed to resent so much was in reality one he chose in order to do these things:  to remember and love his wife, at the place where all the sights, sounds and smells would aid him in reliving their entire life together, so the sacrifices made by the Blue Man and the Captain were not in vain, to atone for the death of Tala, who represented all the children Eddie kept safe every day for most of his life, including Amy(Annie), whom he made his own sacrifice for, and to honor his father, the man he loved and hated so fiercely.
Eddie was unable to recognize any of this in life, though he felt it, the pain, sadness, regret and anger, every day.  We all have debts, obligations, deep subconscious desires, and maybe, just maybe, despite all our guilt and fear and anger, we are fulfilling them, one day, one moment, one person at a time.
References
Albom, M. (2003). The five people you meet in heaven. New York: Hyperion.   
Related Topics