The Blind Men and the Elephant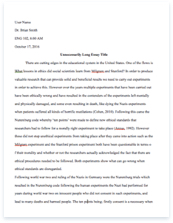 The whole doc is available only for registered users
A limited time offer! Get a custom sample essay written according to your requirements urgent 3h delivery guaranteed
Order Now
            The story tells of five blind men who encountered an elephant on their way. Each of them had their own opinions on what the elephant resembles. The first man says that the elephant was just like a wall. The second thought it felt like a pillar. The third indicates that the elephant felt like a snake. For the fourth blind man, it was like a rope. The fifth man, however, believed that the elephant resembled a sail.
            To answer the question of who among the five of them is right, it would be that none of them is correct. All of them were holding a certain part of the elephant only, which makes it hard for them to compare it to anything because the elephant is not made up of the same thing and size equally. Just like humans, its head, arms, ears, or legs are not of the same sizes and texture. They might have been correct in their own assumptions that a certain part of the elephant's body resembles a wall or a snake but they can not say that the whole animal is just like what the things that they mentioned. It is wrong for them to generalize one part as a clear representation of the whole animal.
            Similarly, in real life, people should not generalize, especially when trying to create an impression about something or someone. It is wrong to state something definite when there is not much evidence to prove its existence. People should always keep an open mind when dealing with new things. Although they are entitled to their own opinions, they should keep in mind that everyone's perspective is not the same. Some may agree, and some may not. The important thing is that people should remember that everything and everyone is different. Generalizing will only lead to conflicts and problems.
Related Topics