The Bass the River and Sheila Mant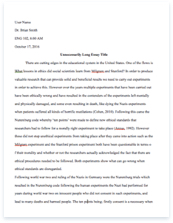 The whole doc is available only for registered users
Pages: 4
Word count: 755
Category: Fiction
A limited time offer! Get a custom sample essay written according to your requirements urgent 3h delivery guaranteed
Order Now
There are many times when you find yourself faced with a challenge or a hampering situation. However, a decision has to be made and each obstacle must be overcome. In the short story The Bass, The River, and Sheila Mant by W. D. Wetherell, the obstacle was the main characters' situation in being able to talk to his crush, Sheila Mant. He is initially drawn to Sheila because of the large parties her family threw at the lake cottage next to his, during this fateful summer, and his curious nature. His curiosity grew stronger with his development of understanding her disposition from a distance as she lay on the float. As the summer neared to an end, he found himself having more confidence and overcame his fear. This story provides a direct example of how teenagers are able to overcome their obstacles and nerves. Sheila and her family rented out the lake cottage next to that of the narrator's, the summer the narrator was 14. Prior to their arrival, his primary goal was to catch the large mouth bass, but this came as a distraction from his goal as "… the only creature that seemed lovelier to me than a largemouth bass was Sheila Mant"(41).
Of course, in the life of most young boys, this temptation does not come as a disappointment but yet an opportunity. Her families multiple parties, though bothersome to his family, because they were "'Too noisy by half' [his] mother quickly decided" (41). He longed to be apart of the parties over the hedge, so he would sneak through the hedge to stare at "the candlelit swirl of white dress and bright, paisley skirts" (41). This reaction is generally the reaction one might see from a person who suddenly has the potential opportunity of being a part of something larger than ever offered up to. The narrator's curiosity grew stronger with his development of understanding as she would lie on a float and he would practically study her moves miraculous day she was, [he] climbed the diving board and did my best tuck and a half for her and continued diving and moods.
Each day, Sheila could be found sunbathing on the float the narrator's uncle had moored into the cove. Sheila was eye catching not only to our love-struck narrator, but also to the "various suitors [who] found the courage to come near" (42). He would observe her from a distance, to make sure he would not scare her away when he finally got up the courage to talk to her. He claims, "…before July was over, [he] had learned all of her moods" (42). This shows his dedication to making sure he did not make himself look stupid or otherwise out of his league. He would make valiant attempts to impress her, and she would only notice a few, "…and the until … the sun went down" (42). His attempts at making a good first impression would only benefit him in retrospect. By late august, our narrator felt as if he had a hold on things and decided to face his fear and ask Sheila out. But by the end of the summer the narrator completely got over her and moved on. Such trivial motion, and yet so difficult when facing emotional vulnerability.
We torture ourselves over the process, as he so vaguely describes "The tortured will-I's, wont-I's, the agonized indecision, over what to say, the false starts towards her house, and experiences for all of us. He also mentioned, "before the month was over, the spell she cast over me was gone, but the memory of that lost bass haunted me all summer and haunts me still" (47). He also stated; "there would be other Sheila Mants in my life, other fish…" (47). Sheila Mant, once a big focus and a small love in his life was quickly forgotten. The short story The Bass, The River, and Sheila Mant displays how the narrator recovered from his losses and looked at the Brightside, moving on in his life. When you are faced with a difficult decision like in the story, the best thing you can do is follow your gut and hope for the best. Remember, everything happens for a reason and just keep your head held high. When you can move on like this, you develop a big skill that will be re-used on a possible day-to-day basis. In the story the narrator did this in the sense of facing his fears with Sheila.
Related Topics