The Analysis of Wordsworth Sonnet (London 1802)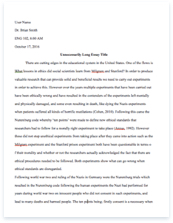 The whole doc is available only for registered users
A limited time offer! Get a custom sample essay written according to your requirements urgent 3h delivery guaranteed
Order Now
The 'blissful dawn' of revolution in France on 1790s and the bad situations, corruption and decay on the England and English values on that time led many of nineteenth century poets to write a sonnets which wishes the rebirth of famous English poet Milton and Milton soul to save this values and protect them from the vital concerns that Milton gave it before he died, those poets like Shelly, Wordsworth and other poets wrote according to them direction on the exploration of one's identity and the declaration of political democracy, Shelley's wrote the sonnets 'England in 1819' and 'Ozymandias' against the political despotism and dictatorships, Wordsworth also wrote his famous sonnet " 'London 1802' which considered a first class nostalgic sonnet."
The word " 'nostalgia'(1) is describes a longing for the past, often in is made up of two Greek roots which means 'returning home', and 'pain' to refer to 'the pain a sick person feels because he wishes to return to his native home, and fears never to see it again." And that was the critical time which worth ask Milton to come "Milton! Thou shouldst be living at this hour," to save the England and English values and he appeal for democracy therefore, the poem start with cry :'Milton!' First, on the first eight lines (In octave) the poet try to articulates his wishes that Milton would be rebirth and come again to the earth, and lists the things damaged the current time 'of stagnant water…' then he represent all the society power icons such as the altar which representing the religion , the sword which representing the military , the pen which representing the literature and the fireside which representing the home and touch with the 'inner happiness' which the poet identifies as Milton identifies the English rebirth.
Second, on the other six line (In the sestet) the poet discuss Milton character, and explaining why he thinks that Milton would be the perfect person that would correct the England miserable situations. So, he mention that soul was as bright as a star 'Thy soul was like a Star…', his voice strong like a sea 'Thou hadst a voice whose sound was like the sea' and stood in front of his enemies only for his opinion and for the principles he think because the poet though that Milton possessed a kind of moral perfection, and that what Wordsworth saw as shortage in English men and women of his day. Third, and on other hand the form of this sonnet is" written in iambic pentameter. There are several varieties of sonnets; 'The world is too much with us' takes the form of a Petrarchan sonnet"(2). A Petrarchan sonnet is divided into two parts, an octave (the first eight lines of the poem) and a sestet (the final six lines). The Petrarchan sonnet can take a variety of variable rhyme schemes; in this case, the octave (which represent a question or an idea), follows a rhyme scheme of ABBAABBA, and the sestet (which represent answers the question or comments upon the idea) follows a rhyme scheme of BCCDBD.
Finally, this poem is on of the many excellent sonnets Wordsworth wrote in the early 1800s ( London, 1802), and it's consider as a nostalgic sonnet because he longing for the past of Milton and what he could do when he return back to the England then he describe his character and his powerful influence.
Related Topics