Tennessee Williams play A Streetcar Named Desire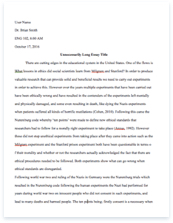 The whole doc is available only for registered users
A limited time offer! Get a custom sample essay written according to your requirements urgent 3h delivery guaranteed
Order Now
Q: Explore how far you think Williams succeeds in developing other characters.
People aren't one sided. We are all complex being and are each unique. So well developed characters should be complex and many sided as well. Tennessee William's play "A Streetcar Named Desire" is filled with many characters and each have many different sides to them. The main character Blanche is surrounded many supporting ones, the main ones being Stanley, Mitch and Stella.
Stanley is introduced as a social man with a zest for life but the audiences sympathy towards him shift as the play goes on. He is portrayed as the symbol of new America, a polish immigrant who works hard and plays hard as well. Williams frequently uses animalistic language to show a character reliant on base instincts. His first action of "heaving" a package of meat to Stella conjures up the image of a caveman returning with fresh kill. However from scene two, Williams shows an unsavoury side of Stanley's character, showing him to be insensitive, cruel and brutish. In that scene he is disrespectful to his wife and blindly hateful towards Blanche. He hates Blanch due to her upper class past and snobbish attitude and this leads to his investigation into her past as well as general unkindness towards her throughout the play. His animal instincts are further shown by Williams when he beats Stella after an argument.
The uncontrollable rage he demonstrated lacking any human qualities. However, it is Blanche who takes the worse of Stanley's actions. After finding out about her past, he tells Mitch, ruining Blanche's last chance for salvation. He then presents her a birthday present of a one way ticket back to Laurel with mock kindness causing her to lose her breath with shock. But the ultimate cruelty is his rap of Blanche in scene ten, when he is at his most triumphant and she, her most vulnerable. Worse, he shows no remorse for any of his actions, with his sadistic "grin" before the rape showing his complete awareness of his actions. His contribution to Blanche's downfall is noted by other characters when Mitch angrily says "You done all this" in the last scene. Williams though, also shows Stanley's caring qualities in his relationship with Stella, from his passionate cry of "STTELLAHH" to his support of her when she is going to hospital. Stanley's two sides, the caring and the brutal are all memorable and show the complex nature of his character.
Mitch at first appears the chivalric soul mate to Blanche, but is shown to be incompatible and have his own shortcomings. He is seen as more sensitive than the rest of Stanley's friends, and Blanche notes this when she first sees him, remarking "That one seems superior". His worrying over his sick mother shows his caring nature and he is one of the only ones to realise the cruelty Stanley has done to Blanche when he angrily shouts "I'll kill you" in the last scene. He shows resignation instead of anger when Blanche's lies are uncovered, telling us that he genuinely liked and cared for Blanche. But Mitch and Blanche are not completely compatible, evident when Blanche elegantly dances in scene two while Mitch can only clumsily copy her.
The incident which damns Mitch however is his attempted rape of Blanche straight after her tortured, sympathy gaining, soliloquy. His extreme selfishness is shown in wanting "what [he has] been missing all summer" and he dismisses her call for marriage insultingly, saying she isn't "clean enough" for his mother. The attempted rape is the tipping point for Blanche mentally and Mitch can take the blame for a part of Blanche's downfall. But in the same paragraph he shows his gentlemanly base by not carrying out the rape and fleeing, though this could also show him as cowardly and weak. While Mitch's actions in scene nine are damning, his sensitive and gentlemanly nature shows him as a good person at heart.
Stella is a key character in that she represents our view, but she is still a character and has many facets to her personality. She is portrayed throughout the play in a positive light, as a loving, caring and practical person. She obviously loves and cares about Stanley, and is willing to accept his faults and adapt to his life. This is shown in scene one when she "protests but manages to catch" Stanley's package of meat and asks if she can watch him bowling.
She is calm and collected, and able to control herself which is remarked on by Blanche, saying "I never had your beautiful self control". She is also adaptable to new situations, leaving "old" America and Belle Reeve behind and comfortably able to live in "new" America with Stanley; something Blanche found impossible. She does choose to not believe Blanche's story of Stanley's rape, despite not being able to deny it having suffered Stanley's brutality first hand. However all of the new American woman would have done the same as marriage is essential to survival. This is reiterated to her when Eunice says "You done the only thing you could do" Stella is more than just a simple good person character, her actions being significant to the play.
Tennessee Williams does a good job of developing other characters in "Streetcar". None of the supporting cast are one dimensional and all play significant roles in the play. Stanley and Mitch both show their good and bad sides, while Stella is important in showing us societies reaction to what is going on.
Related Topics