Tennessee Williams and the Drama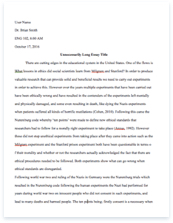 The whole doc is available only for registered users
A limited time offer! Get a custom sample essay written according to your requirements urgent 3h delivery guaranteed
Order Now
1. Tennessee Williams and expressionism
The 20th century remains in history as one of the most prolific and expansive centuries, marked by a series of events which influenced the evolution of multiple domains. The continuous development of society, industry and culture was enhanced through the birth of various new technologies or artistic trends. Among the most important trends is expressionism, a modernist movement which has its roots in the German artistic groups of the 1910s. Although the visual arts claim to have priority over the literary environment, the evolution of the expressionistic ideas among the writers of the time is highly appreciable.
If in painting the most recognizable reference is Edward Munch's "The Cry" (1984), in literature and philosophy the most important predecessors are Frantz Kafka and Friedrich Nietzsche. Their work embodies essential expressionistic features which appeared mostly as a "revolt against the artistic and literary tradition of realism, both in subject matter and in style."[1]
As we can deduce from the title, the expressionist artist sought to express intense ideas and feelings in a very personal manner, without putting too much emphasis on a clear or objective representation of facts. On the contrary, the troubled and negative aspects of life were distorted and exaggerated with the precise purpose of impersonating climactic moods and emotions. Their aim was not to interpret reality the way it was, but the way they felt it, transforming every piece of expressionistic work into a private and intense representation.
The literary domain is also generous in authors who have made an impressive change in the 20th century American drama. Ernest Toller, Georg Kaiser, Eugene O'Neil, Ernest Hemingway, D.H. Lawrence or Tennessee Williams are iconic names of novelists and playwrights who implemented new visions, revolutionary characters and what were considered until that time taboo themes (introspection, sexuality, fear etc.)
Focusing on literature, which is of main interest for this paper, it can be stated that "the works (…) represent the experience of an individual standing alone and afraid in an industrialized, technological and urban society which is disintegrating into chaos."[2] This quotation describes probably, in the clearest way, Tennessee Williams's manner of writing and the sources of inspiration for his major plays.
In this further study, we will concentrate on the development of these themes and ideas in the work of the innovative writer, Tennessee Williams.
2. The author's life and literary achievements
Thomas Lanier Williams was born on 26 March 1911, in Columbus, Mississippi in a dysfunctional family made up of an alcoholic shoe salesman and a neurotic, fragile "Southern Belle." His father, Cornelius Coffin (C.C.) Williams was a descendent of the Tennessee frontiersmen[3] and maintained a cold relationship with his son who failed to become the strong, tough man that he was expected. A childhood illness which left him in a fragile health condition and the influence of an overprotective mother won him the nickname of "Miss Nancy," given to him but none else than his father. But it was during these sickening moments that his mother encouraged his passion for writing and bought him his first typewriter.
During his childhood, the writer developed a stronger relationship with his mother, sister (Rose) and grandparents, living a relatively happy life until the age of eight, when the family was forced to move to St. Louis, on account of his father receiving a better job, so hard to find on the verge of the Great Depression. This was the first crucial moment of his existence which managed to change his entire perspective on life. Although the entire family yearned over their beloved South, the young Tennessee found a way to fructify his sufferance by canalizing it in writing. The theme of the South remained grounded in Tennessee's memory, reflecting itself into many of his works, with passion and generous portrayal.
Getting in touch with the North, which was considered by others a prosperous location, made him feel trapped in an industrialized world that no longer put any emphasis on social status, manners or the spirit of community. So the South became a recurrent location in many of his plays, writing about it with a great deal of nostalgia. Quoted in Lyle Leverich 1995: 54, [4] Williams declared that "the South once had a way of life I am just old enough to remember – a culture that had grace, elegance . . . an inbred culture . . . not a society based on money, as in the North. I write out of regret for that,'' hinting to his identification with the South. Through the constant implication in his plays of the Southern world, Williams tried to recapture and maintain alive a special location known for everyone as "home." We all cherish our homes because it ties us to the primordial years during which we evolved as people and as individuals. Therefore it is only natural that Williams would want to preserve the traditions that he first knew and loved, as part of his personality and make his plays become "virtually synonymous with the South." [5]
At the age of 16 he started his writing career with the publication of an essay that answered the question "Can a Good Wife Be a Good Sport?" for which he won third prize in a contest organized by Smart Set Magazine. Two years later he entered the University of Missouri, where he "discovered alcohol as a cure for the extreme shyness that had thus far kept him in virtual isolation."[6] Having flunked military service, his father withdrew him from school and had him work in a shoe factory. This was the second marking moment of his life, which led him to serious health problems but also attracted the need to write as a means of escaping the routine.
The monotony of his job and the frustrating sensation of suffocation provoked him a nervous breakdown in 1935. He recovered at his grandparents' in Memphis where he also wrote Cairo, Shanghai, Bombay, his first produced play. The positive reaction of his audience determined him to return to St. Louis and enroll at Washington University where he would pursue a writing career. The years spent here proved to be very lucrative, bringing him his first two long plays Candles to the Sun (1937) and Fugitive Kind (1937). But this year coincided with the institutionalization of his sister Rose, of whom he was very fond. Her health rapidly deteriorated and she had to undergo a prefrontal lobotomy from which she never completely recovered. Unable to cope with this emotional stress he left St. Louis and with the help of his grandfather he entered the State University of Iowa, from which he managed to graduate with a Bachelor Degree in Arts.
Leaving his sister behind and allowing his parents to let her have the surgery was a guilt that never left Williams and for which he always blamed himself. This theme appears especially in his first major play, The Glass Menagerie, in which Tom Wingfield regrets having left his mother and sister behind in order to pursue his career. The year 1938 coincided with the year he wrote his first play under the pen name of Tennessee Williams (The Field of Blue Children). This was a moment of intense breakthrough, bringing him a new name, a new story and a new life during which he came to terms with his sexuality.
During the 1940s, Williams moved a lot and had to work hard in order to support himself, but did not give up writing. The heavy routine and misery experienced then made him concentrate all his energy on writing, but despite positive expectations, his first important play- A Battle of Angels, registered a massive failure. Luckily, the help (given as grants) received from the Rockefeller Foundation and the American Academy of Arts and Letters encouraged his writing and in 1944 he received a reward for his sacrifices: The Glass Menagerie opened in Chicago, Illinois in December, followed by a great success on Broadway, in March. For this, he won the New York Drama Critics' Circle Award and the Sidney Howard Memorial Award. But most importantly, this marked the beginning of a new stage in his life and a new era in the world of literary drama, which recognized him as a promising playwright.
The Glass Menagerie started as a short story entitled "Portrait of a Girl in Glass," that focused mainly on Laura, but was remodeled into a play, which at its first representation was poorly received. But the positive criticism saved it, being played with full houses 563 times. The plot, which reflects various autobiographical elements, transformed the anonymous Tennessee Williams into a respected, loved and appreciated playwright, practically marking the beginning of his career.
The main focus of the story is on a poor family from St. Louis, trying to survive in a world that has forgotten the values of the past and in this case, the values of the South. Tom Wingfield, the narrator and son of Amanda was left to take care of his family after his father had abandoned them years earlier. His mother, Amanda, is the prototype of the "Southern Belle," who still lives through her past actions, reminiscing the times when she was courted by gentlemen and expecting the world to have remained loyal to her memories. The focal point then moves to Tom's sister, Laura, who, due to a physical handicap and a shy personality lives a very introverted life. During the play Amanda tries to assure a future for her daughter by marrying her with a suitable man, but her plan is destroyed and her family separated. The play ends with Tom's abandonment and his guilty remorse concerning the mother and sister he left behind. Its success was assured by its simplicity and manner of expressing a wide range of emotions through only four characters.
Followed by several one act plays (27 Wagons Full of Cotton -1946)- the continuous success registered brought Williams the financial stability that he craved for, allowing him to travel to many place, including Mexico. Here he started to write several drafts, which will later on materialize into famous plays like Camino Real, Summer and Smoke, or his second masterwork, A Streetcar Named Desire which also brought him a Pulitzer Prize. This represented an incredible recognition of his talent, sense of sacrifice and troubled life experience. Combining melodrama with sensuality and symbolism, he managed to create two of the most distinguishable characters: Stanley Kowalski and Blanch DuBois. He was considered a "playwright of characters" because "his plays do not develop intricate plots, but intricate identities." [7] The focus of his work was represented by the individualism of his characters' personality and not on the plot, seen as just a mean of influencing and modeling the course of their actions.
The play is set in New Orleans and it presents the tragic destiny of a former school teacher, named Blanche DuBois who, after losing all her fortune and her family's mansion due to alcoholism and inappropriate sexual behavior, visits her sister Stella with the intention of living there for an undetermined period of time. Stella is married to a Polish auto-parts supply man, who is characterized by his intense virility, but savage brutality. He rejects Blanche from the first moment he sees her and tries to find out the truth about her and send her away. The addiction to alcohol, her sexual promiscuity and the environment she lived in, perceived as repulsive due to the lack of some facilities but also the presence of her savage brother-in-law, led her to insanity. The play ends in a highly dramatic perspective, with Blanche's psychotic crisis and admission into a hospital. A Streetcar Named Desire won a New York Critics' Circle Award and was followed shortly by a successful adaptation in 1951 staring brilliant actress Vivien Leigh.
His work continued to be appreciated soon afterwards, adding a novel The Roman Spring of Mrs. Stone (1950) and three volumes of short stories to his impressive record. After this, the Tony award received for The Rose Tattoo (1951) seemed only natural. The novelty came from its state of being a full length comedy in which the Dionysian experience is explored to its maximum senses. The coincidence was that during this time he met his long time partner Frank Merlo who came from Palermo and to whom the play was dedicated, so the direct encounter with South- Italian people inspired him to write a praised play.
Aside from the touch of realism that he extracted from his own experience in Sicily, Williams managed to blend in some of the influences of Giovanni Verga, whose sarcastic novels depicting the Italian life with its passion, malignancy and gossip, were translated by D.H. Lawrence, the iconic figure of modernism and of the writer's life. It is in the introductory essay of The Rose Tattoo that Williams gives away one of his successful narrative device : "the overlapping of different time periods."[8] Although this was not considered a monstrous success, The Rose Tattoo stands as a testimony of Williams's talent and ability to create fiction out of reality and to model its perspectives in order to produce comedy out of pure drama.
The year 1953 brought Tennessee Williams a new literary achievement under the name of Camino Real. Originally wrote as an one-act play called Ten Blocks on the Camino Real, the work was extended to three acts and is set in a mysterious place, very isolated, which described the contemporary world seen as "nothing more nor less than my conception of the time and the world I live in."[9] . Its title can be interpreted both as "royal road" and as "real road," suggesting an instant of reality into a world that has forgotten which road represents a viable choice and which road is merely an artificial option. However, because of its confusing plot development, the play did not enjoy a favorable outcome, and it managed to have only 60 performances on Broadway, being considered "a strange and disturbing drama,"[10] unfit for the shallow imagery of the fifties.
Nevertheless, Tennessee Williams anticipated the failure of Camino Real and in some letters destined to his friend Maria Britneva he declared that "not many people seem to understand what it is about, and just reading it does very little good as most reading of its values are so plastic, pictorial and dynamic, that just listening to it or reading it is almost useless unless the listener or reader has a trained theatrical mind."[11] Therefore, he implied that the audience is not ready to comprehend the complexity of a deeper, philosophical problem, but it is instead looking for plays that are easy to digest and characters with which they can easily identify.
His career was already in danger when he returned to Broadway, with Cat on a Hot Tin Roof. Written in Italy, in 1955 this brought Williams another Pulitzer Prize, changing his fears of failure into positive reviews. The "boundaries of audience acceptance"[12] had been shattered and Williams regained his place among the successful playwrights of the moment.
The play revolves around a Southern family, which lives in Mississippi, with the main focus on Margaret and her husband Brick. Their couple situation is tensioned by the family's own crisis which deals with Big Daddy's stomach cancer. This disease intensifies the problems in the Pollitt family, causing discord between Maggie and Brick's brother Gooper together with his wife, Mae. Since Brick and Maggie do not have any children, their financial situation might worsen, being excluded from the inheritance in favor of the other couple who already has five and one on the way. This, together with Brick's alcohol problems, forces Maggie to save her marriage by saying that she is also pregnant. Decided to save her life and marital situation, "Maggie the Cat" declares her love, but at the same time blackmails her husband into sleeping with her, promising more alcohol once everything is done.
Once again, sharing his life experience and deepest feelings brought Tennessee Williams a new literary recognition, placing him in the top of the best dramatists and consolidating his rightful career in literature.
His achievement was crowned by the New York Drama Critics' and Donaldson awards. During the same period, the film version of The Rose Tattoo was released and was wonderfully received. Despite the victory won in his professional life, things start to become gloomier in his private life, thus only one year after, his relationship with lover Frank Merlo started to deteriorate and during the summer of 1956 he experienced another nervous breakdown, while in Italy. Only one year later, when his father died, did he decide to start seeing the psychoanalyst Dr. Lawrence Kubie.
Even so, the appearance in 1958 of the play Suddenly, Last Summer created an intense excitement among the critics who considered it a clear example of distinctive language and theatrical formula. Perhaps as a result of his therapy hours, Williams intensified in this play the use of autobiographical aspects, including the theme of homosexuality, but in a rather brutal form, or the case of his sister's lobotomy, approved by his overprotective mother. All these generated a mixture of vivid and dynamic storyline, which attracted a film version, two Broadway shows and a BBC adaptation.[13]
The contentious play is shortly followed by another naturalistic work, so in December 1961 the Night of the Iguana premieres, bringing the writer another New York Drama Critics' Circle Award. For this brilliant play Williams returned in the 1940s, in Mexico, where a former minister, reverend T. Lawrence Shannon is struggling to cope with the failure of his existence. At the hotel of his friend, he meets Hannah Jelkes, a spinster who travels with her old and sick grandfather, but who appears to understand his suffering and the two develop an interesting bond. The symbol of the iguana appears only towards the end of the play, when a group of Mexicans capture an iguana and tie it with a rope. The animal stands for the connection created between Shannon and Hannah, who are both at the end of their rope, and try to find a way out.
The intensity and mystery displayed in this play brought him national literary recognition, but the disease of his partner Frank Merlo shadowed its accomplishments. Although they have lived separated for a while, when finding out about Merlo's cancer, Williams returned and attended his partner until his death, in 1963.
This moment produced an immense rupture in the stability of the playwright, who suffered from frequent bouts of depression which led him into consuming an important quantity of drugs. Inevitably, these deteriorated his health condition and forced him to often admissions into mental health facilities. Part of his resentment was felt towards his brother, who committed him to a psychiatric hospital and whom he never forgave for that gesture, which was considered a betrayal.
His career started to shake too when The Milk Train Doesn't Stop Here Any More announced the decline of his great artistic personality. The play opened in 1962, in Spoleto, Italy but received rather poorly reviews and it ran for only 69 performances. The main reasons of failure are considered to be the lack of novelty and the repetitiveness of the previous motifs and themes used in his famous works. Even followed by a film version called "Boom!"(1968) the story did not manage to achieve any more success.
After this, he turned his hopes to religion, but this too proved to be ephemeral, since the end of the year found the writer in Barnes Hospital, in St. Louis, receiving psychiatric help. The sorrow and difficulties lived during this period materialized into a new play, In the Bar of a Tokyo Hotel which continued the row of deterioration.
Although the critical reception was not a smashing hit, it was not praising either. The play, which deals with the nervous breakdown of an alcoholic painter, was described to be too revealing and autobiographical. According to the statement of the critic Clive Barnes, from a New York Times review:
"The play seems almost too personal, and as a result too painful to be seen in the cold light of public scrutiny. Mr. Williams has, perhaps, never been over reluctant to show the world his wounds — but in his new play he seems to be doing nothing else . . . This is Mr. Williams's sad bird of loneliness — and, although the play repelled me it fascinated me with the author's occasional sudden resurgence of skill — there are plaintive notes of poetry recalling Williams at his very best . . . There are more flashes of genius here than in any of his later plays (…..) A strange play — but unlike Mr. Williams's previous play, it definitely makes me look forward to his next. But more pity and less self would be a distinct advantage."[14]
His new style of writing did not stand a chance in front of the critics and his following plays did not manage to win them over. The author's focus shifted on writing his autobiography and in 1975 he published Memoirs, a liberating journal in which he publicly admitted his sexual orientation and his addiction to alcohol. During the following years he wrote several minor plays like Vieux Carré (1977), A Lovely Sunday for Creve Coeur (1979), Clothes for a Summer Hotel (1980) or Something Cloudy, Something Clear (1981). Clothes for a Summer Hotel was inspired by the lives of Zelda and F. Scott Fitzgerald but "in doing so he transformed Scott into Tennessee and Zelda into Rose Williams," [15] failing again to recapture the freshness of his characters.
In 1982 he received his last recognition in the form of an honorary doctorate from Harvard University and on February 24th 1983, Tennessee Williams died at the Hotel Elysee in New York City, after he choked with a cap from a medicine bottle. He was 71 at the time and many people, including his brother Dakin thought that he had been murdered. Nonetheless, the police report indicated that there were many prescription drugs and alcohol in his room, so the inability to handle the cap might have been due to his weak reflexes. He was buried on March the 3rd, at St. Malachy's Roman Catholic Church in New York City, although his grand wish was to be taken at sea close to the place where his idol, the poet Hart Crane, had died.
3. Themes and influences in Tennessee Williams's work
The sophistication of Tennessee Williams's literary work is probably best described by the "plastic theatre,"[16] a form of expression "which suggests that the truth of existence be presented through a plastic image that could convey the message beyond the spoken word."[17] The incredible attention to details and the careful construction of his settings or any other form of nonverbal expression contributed to the complexity of his plays. But the rich imagery is not the only element that influenced the writer's work. An immediate association when talking about this subject takes us to the poet Hart Crane, who dominated most of Williams's perspective on life.
The dramatic lyricism met in Crane's poems is personalized and transferred in many of Williams's major plays like The Glass Menagerie, Camino Real, The Night of the Iguana, but especially in A Streetcar Named Desire. The latter one was chosen to have as an epigraph the fifth stanza from "The Broken Tower", which might count as an interpretation of Blanche's despair and suffering: "And so it was I entered the broken world/ To trace the visionary company of love, its voice/ An instant in the wind I know not whither hurled) /But not for long to hold each desperate choice."[18] His identification to the lyrics of the "tremendous, and yet fragile artist" helped him create the self-destructive character of Blanche that also bore in its construction "a masochistic self-parody on the part of Williams himself."[19] It was enough to watch the solitude in Blanche's nervous laughter or the attempt to forget about her sorrow by engaging in sexual activities with random men.
Moreover, A Streetcar Named Desire also contains influences of D.H Lawrence in the construction of the male dominant character, Stanley Kowalski. In the same book, Harold Bloom sees Stanley as "a rough but effective version of D. H. Lawrence's vitalistic vision of male force." Apart from this, Williams also used the translations made by Lawrence to the stories of Giovanni Verga in the writing of The Rose Tattoo, remaining loyal to the modernist's talent.
If from the two masters, D.H. Lawrence and Crane Hart, Williams borrowed the feelings of frustration and repressed emotions, from Eugene O'Neill and Anton Chekhov he inherited other aspects that made his plays genuine masterpieces. While the former one taught Williams everything about the imagery of tragic and alienation, traits observed in the construction of the characters, Chekhov too focused on the character, but also on the role of the setting. These influences can be traced in the description of Belle Reve or New Orleans, locations which had been elevated to the status of symbols. As for the characters, these would preserve their naturalness while having at the same time, an entertainment function. The audience was avid for characters that were depicted from real life, but that experienced extraordinarily situations. Chekhov's wisdom can be clearly seen in The Glass Menagerie where the idea that "any idiot can face a crisis- its day to day living that wears you out[20]" becomes obvious through the behavior of Tom.
But besides the impact received from literary minds, Tennessee Williams also extracted his inspiration from autobiographical elements and important people in his existence. A natural artist, Williams was a master when it came to "convert real-life failure into dramatic success."[21] These real life elements became known to the public as the central themes of his plays, among which we can find one very distinctive theme: the fear.
1. The fear of insanity and loneliness
Whether it is real or imagined, fear is part of the human mind, as much as one would like to admit it or not. Defining or not, this concept can definitely influence lives in manners that can seem new and unimportant, but which always leave a powerful sign in the development of healthy personalities.
In the case of Tennessee Williams, the fear of insanity was a recurrent one, due to his family situation that marked each one of his actions. The effort to come to terms with it can be explained through its constant involvement in his plays, on the grounds that one cannot escape what one fears the most, so he or she should at least try to understand it and accept it as a natural part of life. His mother showed the first signs of insanity through "her nervous chatter bordered on hysteria and created panic in any would-be suitor."[22] Her overprotective personality, the exclusion of the paternal father from the raising of her children, her Puritan religion together with it the guilt of sexuality infused to her son, reached their peak towards the last years of her life.
But what exacerbated this obsession was his sister's disease. Growing up together they shared everything and Williams feared that insanity would make no exception. Due to drug abuse, his worst nightmare became reality and he was institutionalized several times. He explored this recurrent anxiety in many of his plays and created a similar destiny for his characters.
Laura from The Glass Menagerie was the fragile portrayal of his sister Rose and her physical handicap balanced the vulnerability of Rose's stressed, weak mind. The claustrophobic house in which she lived together with a mother that refused the norms of the contemporary world, turned Laura into a tragic figure entrapped by society and fears into a world of her own. The end of the play leaves the two women alone, regretful and anguished with the feeling of solitude. Once again Williams explored the theme of loneliness which goes hand in hand with insanity and used his characters' destiny as a premonitory result of his own life. His hypochondriac personality materialized when he died the same as his characters: alone. And although he intuited his ending, there was nothing to do about it but come to terms with a decision that surpasses the human ability to understand: "I like a companion at night; … I go mad at night. I can't be alone, because I have this fear of dying alone."
By far, the most representative figure of insanity and loneliness is Blanche DuBois from A Streetcar Named Desire. Often identifying himself with the character of Blanche, who was actually inspired by his aunt Belle to whom he relates ("She was the prototype of Blanche. She talked like Blanche – hysterically, with great eloquence.")[23] Williams is entrapped in a world to which his personality does not seem to adapt. And Blanche follows the prototype. Humiliated by her husband's sexual orientation and taking refuge into countless and meaningless affairs to fill the void in her soul, Blanche is afraid to be alone.
The need for human interaction is much stronger than an immoral reputation. But what seems to make Blanche fade is the power of the industrialized "hairy ape," represented mostly by the figure of her brother-in-law. Blanche, the symbol of the Southern spirit is being crushed by the brutish revival of an instinctual, animal and uncensored world. In the same way in which the imagery of the paradise became lost when Williams had to move and start his work in a factory.
And in the same way in which Big Daddy's vulgarity and brute honesty determine Brick to reject every possible attempt of human connection. In multiple ways, Brick is the male version of Blanche and the similarities between them are meant to announce the same doomed life: Blanche would spend her days in a mental institution, alone, regretful and remorseful, while Brick would remain entrapped into a marriage that has no meaning, reminiscing of the manner in which he ended things with Skipper. In both cases, solitude and delusion are the only things that matter, since neither one of them is willing to accept the cruel reality.
2. Sexuality
The fears of insanity or loneliness were explored wide open in each of his works, but the fear of his own sexuality was often merely implied. Only suggested, but highly representative, sexuality was always something that concerned Williams and which he explored as often as possible.
Strongly related to the fear of loneliness, the need for intercourse is recognized as a manner of interrupting the solitude that traps people. In A Streetcar Named Desire, the problematic of the sexual area comes from both Stanley Kowalski and Blanche Dubois, but for each one of them manifests itself different.
Stanley is the brute that loves to dominate through virility and proves this several times during the play. When he hands in the package of meat to Stella, he exerts his power as provider and reminds her why she endures all the bad treatments received. This type of dependence towards men was unfortunately very common during the post war period when women had to rely on male figures in order to reach the type of happiness and fulfillment that they needed. Sexual relations were the only things that filled Blanche's existence and helped her connect with people after the death of her husband. However, in the scene of the rape, Stanley uses sexuality to reestablish the primordial rule: when two people are in a fight, only one of them can win. Sex was a means of emphasis brute force and complete annihilation of the opponent.
Brick Pollitt was the explosive testimony that sexuality can also be confusing and instinctual. In A Cat on a Hot Tin Roof, the main character is suffering after the loss of his best friend Skipper. The fact that people guess it might have been a deeper relationship between them, offends Brick, mainly because of the stereotypes. At that moment, homosexuality was frowned upon and many considered it shameful, degrading and impure. At one point during his career, critics were rejecting everything Williams had written simply because he was homosexual. However, in this case, Brick's remorse is reflected through this alcoholism. Just as Allan Grey had committed suicide, the same way Brick wanted to destroy everything that he cannot control. [24] The fear that he might be rejected for publicly admitting that he is gay convinced him that silence is the best ally, therefore drowning his sorrow in uncountable amounts of alcohol seemed the perfect manner to punish himself for what the world believe was a sin.
3. The South
No one in the history of literature has understood and longed after the values of the south in the same manner that Tennessee Williams did. The imagery of this enchanting place followed him until the last day and the regret of abandoning "his agrarian Eden to an immense, smoky city"[25] was constantly epitomized in his most important works.
The Glass Menagerie was his first important success that highlighted the importance of the southern values and the disadvantages brought by them in a world where they had no meaning. Amanda Wingfield is the woman that has outlived the Southern past and is now captured in a world that she does not fully comprehend and to which she cannot adapt. Her incapacity to become one of the faceless, industrialized northerners drags her children along creating repressed desires and remorseful emotions of failure. Tom feels entrapped and chooses to leave, with the guilt of abandoning his family while Laura remains defeated by her handicap and social insecurity. Here, the clear enemy is time which does not seem to care that Amanda desperately needs to find her daughter a husband.
It is the incapacity to admit that time and youth are so vain that make Blanche lose her mind too. Williams creates an opposition between the two main characters, portraying the antagonism between the fragile Old South represented by Blanche and the rough, gloomy "New South"[26] led by Stanley Kowalski. On a subconscious level, Blanche understands that she is no longer living in a fairytale, but refuses to accept the reality on the grounds that fate has treated her bad and she is only trying to resist its constant attacks:
"I don't want realism (……) I'll tell you what I want. Magic!(…) Yes, yes, magic! I try to give that to people. I misrepresent things to them. I don't tell the truth, I tell what ought to be the truth. And if that is sinful, then let me be damned for it!" [27]
Unfortunately, Blanche is ultimately expulsed from society and she is nothing but the symbol of a defunct society. The lost of her home, Belle Reve, marks the end of the southern aristocracy and its burial by the American growing economy.
And the issues of wealth or the troubles that come with the power of money are not ignored in the plays of Tennessee Williams. Cat on a Hot Tin Roof is the clearest example that portrays the Old South as a place where slavery and greed appear as normal, while homophobia is considered abnormal. This is what alienates people since here the principle of "tolerance breeds harmony"[28] is not put in practice. On the contrary, people are very keen on respecting moral appearances that create an enormous discrepancy between what is real and what is expected. This is mainly what generates the confusion in Brick's mind: he does not consider himself gay but he feels remorse for not answering to Skipper's last phone call. The moral conduit says that he should feel ashamed for a promiscuous behavior, but his fondness of Skipper makes him doubt everything.
The intolerance that family members show (Mae and Gooper want Big Daddy's money, while Maggie wants to be loved), exaggerate the situation and remind the reader of a pack of coward hyenas that use the weaknesses of their opponents in order to score positive points in front of the leader. Cat on a Hot Tin Roof is an intricate example of the South that has not only begin to fade, but it also deserves it.
4. Consumerism and the power of money
This theme also occupies an important role in the development of Williams's artistic and personal evolution because it marks the world he knew as an adult. Having to move from his calm and rural paradise when he was still a young boy, Williams grew up in two different worlds, without truly belonging to any of them. Consumerism was a real theme that involved the preoccupation of society with the acquisition of consumer goods. This need marked strongly the moment in which the Great Depression left people without anything, transforming their chase for money in their life's goal.
Cat on a Hot Tin Roof speaks clearly about the need for wealth. Maggie the Cat is willing to do any sacrifices in order to not remain poor, because she has already experienced this state ("You can be young without money, but you can't be old without it") and she does not plan to relive it. Money is the only thing that will make her complete and the ability to do everything for it takes her to accept a marriage that has no future. On the same level, Big Daddy is a millionaire planter who has worked himself up from nothing and now, when he is dying of cancer is wondering if it was all worth it.
His entire sphere of language revolves around money, business or bargaining: "Big Daddy's language is the one of commerce, trade, and money – the only realm in which he feels at ease and in which he succeeds"[29] For him, the accomplishment of the American Dream is one of the most important things in his life, besides his son, Brick ("You and being a success as a planter is all I ever had any devotion to in my whole life!"[30]).
However, at the end of the plot, even Big Daddy admits that having money will not expand your life when this has reached its end. Cat on a Hot Tin Roof along with other plays like Camino Real proves that the modern corporation has no future or stability without emphasizing the values of high culture.
To conclude, it can be stated that Tennessee Williams marked an important part of the literary world of the 20th century through his creativity, stylistic freshness and his passionate characters. Exploring themes like sexuality, abuse or human brutality brought him an amazing success which will never be forgotten. The sense of despair and the intensity of emotions which materialize in insanity, state the sensitive and brave personality of their writer.
Despite tremendous suffering during his years of maturity, Tennessee Williams, the writer and the man will remain appreciated for his zest for life and genius portrayals of the Southern land, customs or stability. His dedication and desire to remain faithful to an environment that marked his existence and the majestic construction of human typologies enforce his talent and unique style.
The difference between being brilliant and being mediocre was marked only by talent and it is safe to say that Tennessee Williams fulfilled the requirements of the day. His input over the world of literature, the incredible contribution brought in the construction of intricate settings and the power to depict vivid characters and personalities are just some of the traits that have placed Tennessee Williams among the best writers of his time. The greatest reward given by society to its masterful genius is represented by the focus of the literary critics and the cinematic adaptations which try to capture the essence of his characters in a fresh and progressive manner. If they have managed to do so, we will see in the following chapters.
References:
[1] Rafati, Atieh, An Analysis of Tennessee Williams' "Orpheus Descending" Based on the Features of Expressionist Drama, English Language and Literature Studies , Vol.2, No.1; March 2012.
[2] Rafati, Atieh, An Analysis of Tennessee Williams' "Orpheus Descending" Based on the Features of Expressionist Drama, English Language and Literature Studies , Vol.2, No.1; March 2012.
[3] This could be a possible connection with his decision to adopt the name "Tennessee." The other option would be the nickname given by his colleagues, because of his Southern accent.
[4] Gray, Richard and Owen Robinson, "Part II Themes and Issues," A Companion to The Literature and culture of the American South , USA, Blackwell Publishing Ltd, 2004. [5] Gray, Richard and Robinson, Owen "Part II Themes and Issues," A Companion to The Literature and culture of the American South , USA, Blackwell Publishing Ltd, 2004. [6] Gale, Thomas,
"Tennessee Williams Biography" Encyclopedia of the World Biography ,2005-2006.
[7] Torres Zúñiga, Laura," Introduction", The Other Tennessee Williams: A Postmodern Study of Identity and Abjection in His Short Fiction, Aprilie 2011
[8] Where I Live, Tennessee on Tennessee, Nancy M. Tischler
[9] Balakian, Jan , " Williams's allegory obout the fifties," The Cambridge Companion to Tennessee Williams, Ed. Roudané, Matthew C, United States of America: Cambridge University Press,1997.
[10] Atkinson, Brooks (March 20, 1953). "Theatre: 'Camino Real'". The New York Times. ISSN 0362-4331. Retrieved 2011-02-13
[11] Idem 3, Angel, December 3, 1952, p.62).
[12] Devlin, Albert J. , Writing in "a place of stone", The Cambridge Companion to Tennessee Williams, Ed. Roudané, Matthew C, United States of America: Cambridge University Press,1997
[13] Insanity and homosexuality also appear, faithfully portrayed in the BBC version from 1993, starring Maggie Smith, Rob Lowe, Richard E. Grant, and Natasha Richardson and in two Broadway shows (1995, 2004). However, the cinematic adaptation (1959) does not respect the original plot, adding many scenes and characters, but cutting the explicit references to homosexuality.
[14] Barns,Clive. "Theater: In the Bar of a Tokyo Hotel", The New York Times Books, The New York Times On the Web, May 12, 1969.Web. August 2, 2012.
[15] M. Tischler, Nanncy, Tennessee on Tennessee
[16] Kramer, Richard E., The Sculptural Drama: Tennessee Williams's Plastic Theatre
[17] Namme, Annika, Are Tennessee Williams's Modernist Techniques Still Relevant? Brecht's "Epic" and Williams's "Plastic" Theatre
[18] Crane, Hart , The Complete Poems of Hart Crane (Cenntenial Edition), Liveright ,May 2001. Print.
[19] Bloom, Harold, Modern Critical Views: Tennessee Williams
[20] Zhao, Juan, A comparison of Tennessee Williams and Anton Chekhov
[21] Hale, Allean , Early Williams: the making of a playwright, The Cambridge Companion to Tennessee Williams, Ed. Roudané, Matthew C, United States of America: Cambridge University Press,1997
[22] Lyle Leverich. Tom: The Unknown Tennessee Williams, ed. cit., p. 25
[23] The New York Times, Tennessee Williams on Art and Sex, 2 November 1975
[24] Nieves Garrido Chamorro, Tesis Doctoral, El Miedo En La Producción Drámatica De Tennessee Williams [25] Hale, Allean , Early Williams: the making of a playwright, The Cambridge Companion to Tennessee Williams, Ed. Roudané, Matthew C, United States of America: Cambridge University Press,1997
[26] Gray, Richard and Robinson, Owen "Part II Themes and Issues," A Companion to The Literature and culture of the American South , USA, Blackwell Publishing Ltd, 2004.
[27] Williams, Tennessee, A Streetcar Named Desire, 1947, by The University of the South, pg. 130
[28] Gray, Richard and Robinson, Owen "Part II Themes and Issues," A Companion to The Literature and culture of the American South , USA, Blackwell Publishing Ltd, 2004.
[29] Krylova, Nadezhda, Cat on a Hot Tin Roof.The Concept of Commercial Success. The American Dream of Tennessee Williams: the Social Dimension of Williams's Drama, January, 2012
Related Topics