Temperament and Negotiation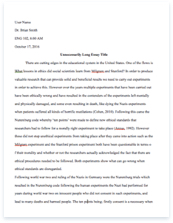 The whole doc is available only for registered users
A limited time offer! Get a custom sample essay written according to your requirements urgent 3h delivery guaranteed
Order Now
Different people have different personality and negotiating styles. Negotiating style varies according to the temperament of the person involved and how he copes with different situations. There are four types of temperaments: (1) sanguine; (2) choleric; (3) melancholic; and (4) phlegmatic. Each kind of temperament possessing different kinds of characteristics that affects the way they negotiate with other people at certain circumstances (Keirsay, 1978)
On the other hand, there are also four kinds of negotiating styles: (1) avoider; (2) collaborator; (3) accommodator; and (4) competitor (Negotiation Style). The negotiating style that a person demonstrates is related to his own distinct temperament. For example, if a person is a born "sanguine" – lax and one who lacks action in life, he might probably be an avoider when it comes to negotiating. In contrast, if a person is a "choleric" – a born leader, full of energy and dominant, the person might employ a competitive negotiating style.
It happens that most of the people fear negotiation for the possibility of losing. However, this can be greatly reduced if one knows how to negotiate properly and put things in perspective. Negotiation that is based upon cooperation is one of the most effective strategies one can undertake in order to attain good results. Awareness and preparedness in the situation also matters when one is negotiating. It is important to remember that in negotiating, one must look at different options. And the decision one must take, is the one that could ensure positive effects for the parties involved.
References
Keirsey, David (1978). Please Understand Me II: Temperament, Character, Intelligence, Prometheus Nemesis Book Co Inc; 1st ed edition.
Negotiation Style. Retrieved October 25, 2007 from http://www.madridteacher.com/business/negotiation-style.htm   
Related Topics