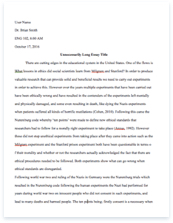 The whole doc is available only for registered users
A limited time offer! Get a custom sample essay written according to your requirements urgent 3h delivery guaranteed
Order Now
In the following assignment we will discuss how TATA MOTORS in a developing economy like INDIA, is expanding its business in foreign market and at the same time facing threats due to Globalisation in domestic markets through SWOT ANALYSIS.
STRENGTH
The International strategy of TATA MOTORS has been so far to keep local Managers busy in new acquisitions, but they moved only a couple of senior Managers from INDIA to INTERNATIONAL market. The major benefit that TATA had with these acquisitions is to change expertise. Like after the acquisition of DAEWOO MOTORS the Indian company learned work discipline and perfection. Not only this about 2/3 of the export in the segment from korea is from Daewoo. TATA MOTORS not only focused on new products and expansion, but it also focusing on intensive management for creating new leadership for tomorrow. TATA MOTORS successfully bought JAGUAR and LAND ROVER in the international market and both these acquisition are contributing a good share of amount in the profits of TATA MOTORS.
Furthur with the acquisition of stakes in Hispano & Marcopolo & manufacturing of Xenon in Thailand , it has been able to make deep inroads in the bus & truck segments in South east asia, like Malaysia, Thailand, Mayanmar, Brazil, Spain, Russia. The company has had a successful alliance with Italian mass producer fiat since 2006. This has enhanced the product portfolio for TATA and FIAT in terms of production and knowledge exchange. For example, the Fiat Palio Style was launched by Tata in 2007, and the companies have an agreement to build a pick-up targeted at Central and South America. In Domestic market its dealer in some location are now able to increase their viability as they are selling two brands both TATA and FIAT in one SET UP.
WEAKNESS
Despite buying JAGUAR and LAND ROVER, TATA has not got a foothold in the luxury car market in the domestic market of INDIA. Accordingly there is branding problem with TATA MOTORS in indian market. It's association with commercial vehicle and low cost passenger vehicle is isolating TATAMOTORS from the lucrative segment in aspiring INDIA. TATA MOTORS passenger car products are based upon 3rd and 4th a generation platform, which puts TATA MOTORS limited in advantage compared to its competitors.
OPPORTUNITIES
In the summer of 2008 TATA MOTORS announced that it had successfully purchased the LAND ROVER from FORD MOTORS. Two of the world's luxury car brand have been added to its portfolio of brands, and will undoubtedly off the company chance to market vehicles in the luxury segment. According to us it's acquisition of JAGUAR AND LAND ROVER will also create and opportunity in the growing domestic market. As in domestic market indian take TATA MOTORS more as commercial vehicle and not as a luxary brand. With the rising income of Indians brands like JAGUAR and LAND ROVER can go well down with the customers and brand of TATA will be on the back of the mind of the consumers. Infact TATA has opened some of the dealerships of the JAGUAR AND LAND ROVER in the metro cities of India and the response is satisfactory. NANO is the cheapest car in the world, retailing a little more than a motorbike.
According to us other developing markets like Africa will see a good response to products like NANO due to its cost benefit and early realisation of money for the customers as cars always create dissatisfaction in the minds of the consumers after 2 to 3 years. So in Developing Countries cars like NANO can be effective in terms of good residual value for the consumers. The new global truck platform is about to be launched from its Daewoo platform. Again at a time when the world is looking for environmentally friendly transport, is it right to move into this segment?
The answer according to us is yes , as emerging industrial nations like INDIA, CHINA AND SOUTH KOREA will have a thirst for low cost commercial vehicles which will help TATA'S to compete against domestic competitors like MAHINDRA AND ASHOK LEYLAND both in Domestic as well as International Market. According to a recent statement by TATA MOTORS the range of super Milo fuel efficient buses at DAEWOO MOTORS are powered by super efficient, eco friendly engines. The bus has optional organic clutch with booster assist and better air intakes that will reduce fuel consumption by up to 10%. These technologies according to us will create competitive advantage for TATA MOTORS in developing markets like INDIA and china.
THREATS
Other competing car manufacturers are into business since 40 to 50 years or even more. Therefore TATA MOTORS has to catch up in terms of quality and elegant design. According to us TATA MOTORS although has been successful in takeovers but in recent past it is facing the toughest competition since its inception in domestic market as nearly all the leading players in the world have now entered INDIA. So it has to maintain its strong foot in the domestic market otherwise this will create problems for TATA MOTORS in future acquisition as well as brand is known by its presence in the domestic market .TATA is loosing market share in the domestic market in SUV segment to renualt and in Passenger and in Passenger segment to HYUNDAI AND GENERAL MOTORS.(drop in the sale by 45% in the month of april 13 as compared to last year) Sustainability and environmentalism could mean extra cost for TATA MOTORS as it is known more for its low cost production.
This could impact its competitive advantage. Although TATA has been very good in maintain CSR, which overshadows this problem to some extent but in long term it has to take environmental norms with more perfection according to us specially as it is foraying into global market and it has to work according to the norms of other countries where its existing goodwill won't work rather it has to create a new goodwill in the foreign markets. Since the company has focused upon the commercial and small vehicle segments, it has left itself open to competition from overseas companies for the emerging Indian luxury segments.
For example ICICI bank and DaimlerChrysler have invested in a new PUNE-based plant which will build 5000 new Mercedes-Benz per annum. Other players developing luxury cars targeted at the Indian market include Ford, Honda and Toyota. In fact the entire Indian market has become a target for other global competitors including MARUTI UDYOG, General Motors, Ford and others. Many of Tata's products run on Diesel fuel which is becoming expensive globally and within its traditional home market. TATA is not known for petrol cars and with present context in INDIAN market with the government initiating the process of deregulation of diesel this competitive advantage is on stake in the domestic market also for TATA.
Related Topics