SWOT Analysis of ICB Islamic Bank Limited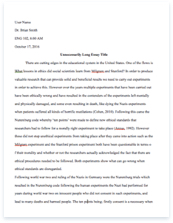 The whole doc is available only for registered users
A limited time offer! Get a custom sample essay written according to your requirements urgent 3h delivery guaranteed
Order Now
1. Multinational bank
ICB Banking Group has presence in 14 countries of Africa, Asia and Europe. Recently it has expanded its horizon to Lao PDR. and Malawi. 2. Brand value
ICB Islamic Bank is a member of ICB Financial group holding AG of Switzerland and was awarded so many times as the best financial organization across the globe. 3. Global culture & expertise's
As it has diversed business entrepreneurship across the globe, there has global standard of practices and skill resources to exchange and share their experiences. 4. Islamic banking system
Now a days, Islamic shariah based banking is a popular banking system to the citizen and especially in Bangladesh where 90% of total population is religiously Muslim. 5. Highly Skilled management
Top management of ICB Islamic Bank are highly experienced where all of they have in depth knowledge on Corporate, Retail, SME and general banking system. 6. Open communication system
In ICB, there is an established communication system where top management share issues directly and mitigate confusions by mail, meeting or memos. 7. Good paid up capital
ICB has a paid up capital of BDT 6647 million. Many of local banks do not have this. 8. Strongly service focused
ICB believes in and executes a very strong service excellence policy and trained up it's resources to comply the policy for every moments. 9. Real time online system
ICB has introduced a state of the art banking software that ensures the real time online banking to serve customers in a prompt way. 10. Fair and competitive business rate
ICB always maintaining a very competitive business rates on it's deposit and investment products in the market i.e. maximum possible rates on Deposit products and lower rates on Investment products.
Weaknesses:
1. Dual controlling in top
As ICB has a banking head office in Malaysia and a MD in Bangladesh, In many cases, to adopt a policy or for a business approval there have to take consents of both. It seems to be a barrier for smooth run of the organization. 2. Slower decision process
In many cases departments of the organization don't follow TAT (Turn Around Time) to give their approval or decisions. It hampered daily business. 3. Rigid business policy
Business policies (PPG) of ICB are very stiff and not matched with current market practices. Thus the bank loose huge business opportunities. 4. Weak combination among the departments
Among the departments there are lacking of understanding, cooperation, relation and business ownerships. 5. High employee turnover
Each year 20% to 30% employees are switching over the organization. 6. Salary discrepancy
Salary between old and new staffs differs with wide ranges within the same grade. It results demotivation to a large number of employees who serves the bank for long. 7. Weak Financial strengths
ICB has a huge loss with capital as the bank took over the previous oriental bank which was died away for bankruptcy. 8. Poor reward and promotion system
There not exists any performance reward system or smooth promotion process. Thus employee's enthusiasm is downed to a lower range.
Opportunities:
1. Wide Market range
There are wide ranges in current market both for acquiring new businesses and for exploring it's networks throughout the country. 2. New customized product opportunities
The bank has a very good space to introduce a lot of customized products for corporate, consumer and SME customers. Also a very potential credit card markets are there. Innovative and sensible product demands are still expected in the market
Threats:
1. Current Competitors
The bank is to face competitors within a very close range of its network. Variety, sensible and innovative products are available in competitor's bank. 2. Newly emerging banks
New 8 banks are licensed recently by Bangladesh bank. They will create a pressure in the industry in future for sure. 3. Customers dissatisfaction (upon rigid product policy and delayed business process) Continuous hard and rigid product policies and delayed business process will cause for customers dissatisfaction. Customers may move to other banks for simplest and faster business process. 4. Underprivileged market (Locally) reputation
The bank is to face underprivileged market (Locally) reputation due to its old (TOBL) history. This is also a nuance to the customers those are loud to their previous sufferings.
Related Topics