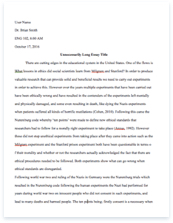 The whole doc is available only for registered users
A limited time offer! Get a custom sample essay written according to your requirements urgent 3h delivery guaranteed
Order Now
1.1 Describe how a learning support practitioner may contribute to the planning, delivering and review of learning activities. I contribute to planning by giving verbal and written feedback as well as observing while children play and communicate to see how well the children have done on an activity. All the information that is fed back helps the teacher plan things for the next lesson helping them. I contribute to delivering the lesson by making sure I have read and understood the lesson plans, whilst having all the equipment available beforehand. Through close working relationships we have developed verbal and non verbal communication skills that enables us to work together to deliver a lesson. I also deliver support to whole class activities, small groups and individuals on a 1:1 basis. I contribute to the review of learning activities by being hands on and suggesting and putting forward my own ideas. 1.2 Identify own strengths and weaknesses in relation to supporting learning activities and how these may impact on the support that can be provided. Strengths
Weaknesses
1.4 Identify and obtain the information required to support learning activities. Every week I was given a lesson plan, which included; the learning objectives, the learning resources that were required, my role in supporting learning activities and specific child, I also had access to the children's learning journeys and details about the child's educational needs. 1.5 Identify and agree with the teacher the opportunities for using information and communication technology to support learning. When supporting learning activities I used technologies such as computers and an interactive whiteboard which the children loved to use. I also used a camera to take photos as evidence of the child's learning. 2.1 select and prepare the resources required for planned learning activities. I had access to all equipment and resources in my setting for each particular subject area. I also helped prepare the classroom every evening setting up ready for the following morning. Though out the day I would always refill paint pots and stack up on paper or replace glue sticks also sharpen pencils when necessary.
2.2 Adapt resources as directed by the teacher to meet the needs of learners. Learners with specific needs may need to have specific resources to enable them to access the curriculum. SENCO will have to advise you if you are working with a child with specific needs. Most resources will be available but you may require to purchase them from a catalogue or online otherwise. 2.3 Ensure the learning environment meets relevant health, safety, security and access requirements. In my school all visitors required a visitors badge and had to report to the main office when entering the school. It is my duty to keep the children safe and away from potential hazards. I would always ensure chairs were tucked in scissors put back carefully and any adult resources were out of children reach. As you walk into my class room you have the coat pegs I would make sure all coats and bags were hung up correctly to avoid children or staff tripping over them. We always kept our storage area locked and tidy. 3.1 use a range of learning support strategies to meet the needs of learners.
3.2 apply skills and techniques to engage and motivate learners. 3.3 demonstrate ways of supporting learners to develop
-literacy skills
-numeracy skills
-ICT skills
3.4 Describe the sorts of problems that might occur when supporting learning activities and how to deal with these. 4.1 apply skills and techniques for monitoring learners' responses to learning activity. 4.2 Assess how well learners are participating in activities and the progress they are making. 4.3 Record observations and assessments of learner participation in the required format. 5.1 Describe the importance of evaluating learning activities. 5.2 Provide contrctive feedback on learning activities in discussion with the teacher. 5.3 Identify any difficulties encountered in supporting the learning activities. 5.4 provide the teacher with feedback on learners participation and progress. 6.1 Identify ways in which own knowledge, understanding and skills in literacy, numeracy and ICT impact on practice. 6.2 identify opportunities to improve own knowledge, understanding and skills in literacy, numeracy and ICT.
Related Topics