Stylistic analysis of the extract from "Ragtime"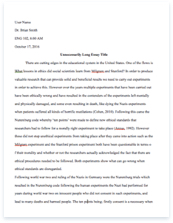 The whole doc is available only for registered users
A limited time offer! Get a custom sample essay written according to your requirements urgent 3h delivery guaranteed
Order Now
This novel is written by the well-known novelist E.L. Doctorow. He was born in the Bronx, New York City, the son of Rose (Levine) and David Richard Doctorow, second-generation Americans of Russian Jewish descent who named him after Edgar Allan Poe. E. L. DOCTOROW'S works of fiction include Homer & Langley,The March, Billy Bathgate, Ragtime, the Book of Daniel, City of God, Welcome to Hard Times, Loon Lake, World's Fair, The Waterworks, and All the Time in the World. Among his honors are the National Book Award, three National Book Critics Circle Awards, two PEN Faulkner Awards, The Edith Wharton Citation for Fiction and the presidentially-conferred National Humanities Medal. In 2009 he was short listed for the Man Booker International Prize honoring a writer's lifetime achievement in fiction, and in 2012 he won the PEN Saul Bellow Award given to an author whose "scale of achievement over a sustained career places him in the highest rank of American Literature." In 2013 the American Academy of Arts and Letters awarded him the Gold Medal for Fiction.
He has taught at Sarah Lawrence College, the Yale School of Drama, the University of Utah, and Princeton University. He is currently Loretta and Lewis Glucksman Professor of English and American Letters at New York University. Doctorow has donated his papers to the Fales Library of New York University. He is the recipient of the National Humanities Medal conferred at the White House in 1998. "Ragtime" is a unique and beautiful work of art about American destiny, built of fact and logical fantasy, governed by music heard and sensed, responsive to cinema, shaken by a continental pulse. He addresses several major social changes in turn-of-the-century America in his novel Ragtime. Ragtime is centered around several very different people, from rich to poor.
He conveys the effects of these changes through the reactions of the characters. Some characters welcome and accept change, while other reject and struggle with it. The plot of this extract is around Coalhouse Walker, the black musician from Harlem.and his beloved white woman Sarah. Once he left her and chose work, because he had to travel much. So, when he finally stopped at the one place, he returned to bring back to Sarah his love. He is so persistent, that his visits become regular. The point that makes him be more convinced is that he sees his own child in that house.
Related Topics