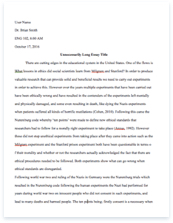 The whole doc is available only for registered users
A limited time offer! Get a custom sample essay written according to your requirements urgent 3h delivery guaranteed
Order Now
1. The case study suggests that Buick has a series of regional strategies. They were exporting products for long time that were specially designed with the U.S market trends and needs in mind. This contains selling left hand driving cars in the right hand driving countries like India and Japan where their laws allows to operate such cars. When Chinese market share increased and became world's largest passenger car market, they changed their market focus towards the needs of Chinese market, which concludes that where Buick lacked in making a true global strategy.  Buick has either made cars for the U.S. market and distributed them to other countries or it has taken cars designed by GM for other markets (Opel in Europe, Holden in Australia) and relabeled them as Buicks. Either way, the past has not really reflected a cohesive global strategy.
2. GM's global manufacturing facility in China such as Shanghai GM does solidify its position as global strategy. GM is using Foreign Direct Investment route of setting up facility of manufacturing Buick vehicles in China where it has received overwhelmed response on having over million vehicles bought by Chinese consumers. GM has positioned itself as global company by selling left hand vehicles in right hand driving nations such as China, Japan and Great Britain. GM Buick using Direct Investment approach in China signifies its strong presence of achieving success which they did not witness in home nation United States.
GM Buick does solidify itself as Global Strategy as it has been trying to market its vehicles as premium vehicle line in China and other nations. The short answer to this question is "no." GM has long had manufacturing facilities throughout the world. But as noted in question 1, that has resulted in lots of cars made for lots of markets under different brands. Then, that mix is further blended and twisted as those products are re-distributed throughout the world. That's an international strategy, not necessarily a good global strategy. So while Shanghai GM has been an important factor in making GM and Buick more competitive by contributing to a global strategy, such manufacturing plants alone do not solidify such a strategy!
3. They have an important global strategy which is about Product Adaptation. GM Buick finding success in China made them manufacture models which suite the Chinese Consumer taste which is also another strategy of Product Invention. Jo Qui designed a Buick Lacrosse model which targeted the Chinese consumer in mid 30s who are fashionable, successful, and entrepreneurial and other traits which really helped the sales to pass over 645,000 units to be sold. GM Buick did apply straight extension product approach in earlier times while introducing left hand drive cars in right hand driving nations. Instead of this, they prefer to upgrade/improve their current models in terms of technological equipment to not leave behind their rivals in automobile industry.
4. It will be difficult for competitors to replicate Buick's strategy in China as Buick's legacy in China was built over a period of nearly a century. As such, the brand's perception has undergone an array of changes ranging from being considered a brand for the elite and powerful in China, such as emperors and provincial presidents, to an affordable and dependable brand that appeals to people that are in their mid-30's and are successful, entrepreneurial and fashionable. The current perception is being built on the existing legacy. In other words, Buick marketing strategy is to go downstream as far as the target market is concerned. It is easier to appeal to a market that is not premium once you have already catered to a premium market and have created a brand name for oneself.
As such, there might not be many competitors who have the same market capitalization and consumer insights that Buick has developed over the years in China. In the short-term, you are right; competitors will not be able to replicate Buick's strategy in China. Buick has momentum. It has history and image on its side. With that, as long as Buick stays in tune with the Chinese customers and produces products that are relevant to them, it should stay ahead. But in the long-term, all we have to do is look at the U.S. market over the past 50 years. At that time, one would never have seriously considered that the U.S. market today would look like it does. Import brands from Europe and Asia compete very strongly with the U.S. Big Three. And, the Big Three have suffered tremendous loss of market share and profits.
5. As per Buick's Product adaptation strategy, they've successfully used Shanghai GM's Pan Asia Technical Automotive Center (PATAC) to revamp their LaCrosses in such a way that most Shanghai buyers gave in once the model was launched. Currently, they have understood the importance of using PATAC's designs into modeling newer vehicles for the respective US and China markets and they've recognized that their market is bigger than just North America.
This has actually allowed them to sell over 177,000 cars making it a 73.5 % increase over what they sold two years ago. This in turn has shown a 125% increase in the public opinion of Buick and also a 65% increase in the buying consideration for its models. In the future, they are planning to introduce 12 new models to China and these big targets make up their goals of reaching a target market of 5 million by 2015 with Buick accounting for 1 million of that.
Finally, this product adaptation strategy of theirs is helping them take the right strides into the future of global market place. So, what do you predict for Buick in the coming years in China; and in the United States? If everything is as the case presents, it isn't hard to believe that Buick will continue to do very well in the future in China. Whether or not they hit 5 million vehicles or 3.3 million by 2015 is neither here nor there. Either scenario would represent substantial growth. Buick and GM have learned some hard lessons in the past decade. It appears that they are emerging smarter and leaner as a result. Thus, if anything, Buick is more competitive now, not less. Combined with their current market position, Buick has a bright future in China.
Related Topics