Sex Education in the Philippines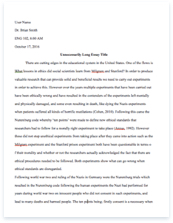 The whole doc is available only for registered users
A limited time offer! Get a custom sample essay written according to your requirements urgent 3h delivery guaranteed
Order Now
Basically, it is one of the few words that catch our attention. Whenever we see the word "sex" in magazines, newspapers and other print materials, we tend to stop at some point and become interested to read the article where it is written. It's not because we simply feel the urge to read about sex but perhaps the "questioning self" wants to clarify and discover the truth about this matter. In liberal democracies, sex is viewed as a normal activity for both adults and teenagers. Whether they are married or not, in a serious relationship or just in a fling, they engage to this kind of human activity. In fact, most of their High School youngsters have this "get laid plans" before entering college. For them, sex is not a big deal. So, their state colleges and universities came up with a decision to integrate sex education into their classrooms as a regular part of instructions. In the Philippines, it's very different. Whenever we say the word "sex", we are labeled as "rude". No wonder why if we heard of "sex" we directly associate it to "vulgarity". We cannot blame ourselves because we are living in a society with a stronghold of moral standards and conservatism.
Some of us are still walking around the circular path of Father Damaso's preachings in Noli, dictating us not to do this and that, which made us all hypocrites at the end of the day. For sure, you haven't heard your parents explain to you what sex is. We only encounter this word when we meet our friends, classmates, neighbors and the internet. We've got bits of information from our peers of the same age, brought about by curiosity and eagerness to know. We've got nothing from our moms and dads. It feels like everyone in our family is keeping his or her mouth shut when it comes to sex. Maybe, it's not because they don't want us to know what it is all about, but because they don't know how to convey their thoughts. They find it awkward to share what they knew since they themselves have no backgrounds on sex education. Frankly speaking, majority of the Filipino families doesn't have proper socio-cultural background in dealing with this particular matter. They find malice in educating us about sex.
That's why you can still hear children up to now, calling their organs "bird" and "flower". If the family, as the basic social unit and the ideal source of first learnings, is not capable of providing sex education, then it would be better if the government takes the responsibility in order to address these needed knowledge and values. It would be difficult for the children to understand things that are hidden and not well explained. Just like how my friend, way back in his childhood days, asked his dad why his mom got pregnant. The only answer he got was that "kapag masayang-masaya ang isang babae, mabubuntis sya." Now tell me, is my friend's dad a good sex educator? Does this statement would help him know what the truth about sex is? We cannot deny that we are in the state of adolescence, whereas we have these raging hormones that are easily stimulated by uncensorable knowledge from non-school, techno-social environment. Such stimulation could possibly bring us all to the world of undesirable consequences.
The Young Adult Fertility Survey conducted by University of the Philippines Population Institute said that there's a significant percentage of early to late adolescents who are already into premarital sex. This result reflects our society today. Talk about our friends in High School who have their babies before or after graduation. Talk about Nene in "Katorse" who feared about her nanay's reaction rather than the burndens she'll carry after having unsafe sex. Problems regarding ignorance in sex are indeed rampant. With SexEd, the intention is not to encourage young ones to engage into sex but to propagate learnings instead.
As long as highly influential institutions, like the Church, are there, willing to guide and give assistance, we will not forget how to draw the line between what is moral and not. If our government will continue to adhere to all the medieval age thinking, I doubt if we could help this country from preventing Rapid Population Growth. As what Conrado de Quiros said "It's the Education, not the Sex", true indeed that we're for education and not of sex. However massive screening and studies must be allotted regarding this matter if ever our government would implement sex education as part of our private and public schools' curricula. We can never say "never", when in fact we're not blind of the rampant controversies around us and when our eyes are all open, widely open to see those problems. Let us not be miopic in these issues. Let us think of the future and most importantly, THINK OF TODAY. Why is sexual education taught in schools?
A 20011 Centers for Disease Control and Prevention (CDC) survey indicates that more than 47 percent of all high school students say they have had sex; and 15 percent of high school students have had sex with four or more partners during their lifetime. Among students who had sex in the three months prior to the survey, 60 percent reported condom use and 23 percent reported birth control pill use during their last sexual encounter.
Sexual activity has consequences. Though the teen birth rate has declined to its lowest levels since data collection began, the United States still has the highest teen birth rate in the industrialized world. Three in 10 girls in will be pregnant at least once before their 20th birthday. Teenage mothers are less likely to finish high school and are more likely than their peers to live in poverty, depend on public assistance, and be in poor health. Their children are more likely to suffer health and cognitive disadvantages, come in contact with the child welfare and correctional systems, live in poverty, drop out of high school and become teen parents themselves. These costs add up, according to The National Campaign to Prevent Teen and Unplanned Pregnancy, which estimates that teen childbearing costs taxpayers at least $10.9 billion annually.
Adolescents are disproportionately affected by sexually transmitted infections (STIs). Young people ages 15 to 24 represent 25% of the sexually active population, but acquire half of all new STIs, which amounts to 9.5 million new cases a year. About 3.2 million adolescent females are infected with at least one of the most common STIs. Human papillomavirus infections account for about half of all STIs diagnosed among 15- and 24-year olds each year. Girls age 15 to 19 have the highest rates of Gonorrhea and the second highest rate of Chlamydia of any age group. Young males also get STIs, but their infections often are undiagnosed and unreported because they are less likely to have symptoms or seek medical care. The most recent data available, in 2000, indicates the estimated direct medical costs for treating young people with sexually transmitted infections was $6.5 billion annually, excluding costs associated with HIV/AIDS. In 2009, approximately 20 percent of new HIV/AIDS diagnoses were young people age 13 to 24.
What is Your Teen Taught about Sex at School?
As a parent, you need to be fully aware of what your teen is taught about sex at school for two reasons: One, you want to be sure that the information is complete, accurate and reflects your family's values. Two, you want to be sure that you are prepared to answer questions your teen may have. Today, there are two different types of sex education classes. Depending on what your state or local school district mandates, your teen will either be learning the Comprehensive Sexuality Education or the Abstinence-Only-Until-Marriage Program. These programs represent two completely different schools of thought, but either way, it is imperative for you to know what your child is learning. You will need to do your best not to get caught up in the politics of the sex education classes as much as be the buffer or the fill-in person for your teenager. Comprehensive Sexuality Education is a program that starts in kindergarten and continues through high school. It brings up age appropriate sexuality topics and covers the broad spectrum of sex education, including safe sex, STDs, contraceptives, masturbation, body image, and more. If this is the type of sex education your teen is receiving at school there may be times that you need to buffer some of the information, as it may have come sooner than your teenager needed it.
Abstinence-Only-Until-Marriage Programs emphasize abstinence from all sexual behaviors and do not cover information on contraceptives, STDs,masturbation, etc. If this is the sexual education program your teenager is in, you will need to be prepared to teach your teenager about these topics. You will need to be prepared to be the person who fills them in on the information. Typically, most schools fall in the middle of the two types of programs. Either way, you will need to know what your teenager is being – or is not being – taught about sex and their sexuality. Then you can be prepared for their questions with the correct answers, and not leave it to their friends or the media to educate them. Never be afraid of what your teen is learning in school about sex education.
While schools cannot begin to teach about sexuality in a way that includes your family values along with everyone else's family values, they can teach the basics of physical sex and then you can inform your teen of your family values. This will give your teen a base, a foundation in which the form questions and have conversation with you. They will bring examples from class they you may not agree with,they may share things that their peers of said. This is good! This is open communication with your teen. Don't get too uncomfortable, because it's time to talk to them. Share your views, share your thoughts and allow them to make their own decisions from there.
Related Topics