Sam Shepards' Play "True West"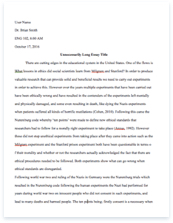 The whole doc is available only for registered users
A limited time offer! Get a custom sample essay written according to your requirements urgent 3h delivery guaranteed
Order Now
'True West' portrays the downfall of the promised American dream; Sam Shepard demonstrates the binary oppositions between the characters of Austin and Lee – the domesticated American and the feral American. 'True West' exhibits the need for something "authentic" in a world that has forgotten its true meaning. The characters yearn for a sense of meaning to their lives as they struggle to achieve their dreams.
Passage 1 introduces a key aspect of the play; the rivalry between the brothers. Lee explains to movie producer Saul Kimmer the value of a "true to life western". The juxtaposition between what is real and what is not is exposed as Lee reinforces the "real" aspects of "contemporary westerns" "you know he has died from the death of his horse". Lee consistently reinforces the idea of a "true" western, based upon real life, this explains his own search for his dreams and what he considers real.
Passage 2 explores the sibling rivalry between the characters and their true nature is exposed. Lee attempts to write the script for his upcoming western, "I can hear it in my mind but I can't get it down on paper". Unlike Austin who was educated in an Ivy League school Lee is seen as the uneducated older brother who lacks worldly knowledge. This is demonstrated in passage 3 when he does not know who Picasso is. Lee also does not realize Austin's attempts to ridicule him "those aren't characters…those are illusions of characters…fantasies of a long lost boyhood" Austin seizes the opportunity to further mock Lee, constantly criticizing his attempts to set his life straight. Lee is not a greedy character, he has not been spoilt by worldly pleasures he explains to Austin "I'd give ya half the money".
Lee's character is contrasted with Austin's; who has had the pressure and responsibility of producing a film. "You gotta come up with it now; you don't come up with a winner on your first out they just cut your head off. They don't give you a second chance you know". Lee's simple lifestyle demonstrates that he is not necessarily happy; nor is Austin who sacrifices his life to join his brother in the desert. Sam Shepard compares the brothers' situation and struggle for freedom, in both cases and lifestyles they are each individually searching for a sense of meaning. Austin explains that the 'Old Man' tried to disappear and "look where that got him…he lost his teeth" but to more of an extent he lost a part of himself.
Passage 3 – moms return from Alaska is the final scene of the play. Similarly to her sons, she ventured out to find herself and to search for what is "authentic". Mom's devotion and strong attachment to her plants demonstrates her search for what is real in her life. "I started missing my plants" It is demonstrated that everyone is in need of something to confide in, something that allows them to fill a void within themselves. The desert is a motif that depicts the authentic side of life, Austin and Lee both believe the desert completes them, and allows them to prosper. It acts as the saviour and the means of escape; a place where the characters find themselves.
The "American Dream" is another key element to the play of 'True West'; America in its Declaration of Independence guarantees its citizens "life, liberty and the pursuit of happiness" to guarantee happiness is difficult within itself and this is depicted in the play. The characters do not find happiness; they are constantly searching for the "real" way of life, where their dreams are attainable. Rather they are lost, confused and are continuously in conflict with themselves and those around them. Mom's need for a somewhat authentic life is exposed when she speaks of Picasso. "You boys will never believe who's in town…Picasso!!" Her yearning for meaning and something more to life causes her to refuse the belief that Picasso is dead. "It's the opportunity of a lifetime…we could all go down and meet him…all three of us" The inclusion of Picasso also dictates the ways in which Mom wants to reunite her family, and together share a true bond.
Mom's character similarly to that of Austin's and Lee's is searching for a sense of what is real; she has lost a part of herself. She uses her 'plants' and belief in Picasso to fill an empty void within herself.
Shepards' play represents how society has become lost, and searching for the "authentic life". The search for what is real is one that many characters make; it is a symbolic motif that all characters believe will make "life meaningful again".
Related Topics