Roots of the Filipino Character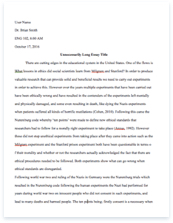 The whole doc is available only for registered users
A limited time offer! Get a custom sample essay written according to your requirements urgent 3h delivery guaranteed
Order Now
1.Pakikisama – Is yielding to the will of the majority just so to get along with everybody and avoid signs of conflict. 2.Bahala na Attitude – Leaving matters/ things as they are because nature will take it course. 3.Bayanihan or Team Spirit – This is the Filipino value of camaraderie or helping one another in time of needs. 4.Utang na Loob or Reciprocity/ Debt of Gratitude – Portrays our true identity based on concern and response to others especially in our practice of pagpapakatao and pakikipagkapwa –tao. 5.Bukas-loob na Pagtanggap or Hospitality – It is a welcoming attitude which is a strong Filipino trait where they open their hearts to strangers and visitors and offer them the best in their homes. 6.Gulong ng Palad – Life's ups and downs.
7.Tsamba – Undeserved success brought about by luck.
8.Tadhana – Decried by fate.
9.Swerte or Buenas – Good luck.
STRENGTHS OF THE FILIPINO CHARACTER
1.Family Orientation – This is demonstrated in the strong dependence on the family for economic support, emotional satisfaction, mutual sharing among members, and social cohesiveness that serve as binding threads of society. 2.Hard work and Industry – These maybe observed in the enterprising and productive potentials and capabilities of Filipinos in coping with their economic needs.
3.Pakikipagkapwa-tao – This is translated as a deep sense of concern for one's dignity and respect.
4.Joy and Humor – The Filipinos have a prospensity to cheer and laugh and have a fun- loving approach to the ups and downs of life.
5.Faith and Religiosity – The Filipinos have a deep faith in God.
WEAKNESSES OF THE FILIPINO CHARACTER
1.Extreme Personalism – The Filipinos are extremely personalistic.
2.Lack of Discipline – The Filipinos have an aversion for following strictly a set of procedures to observe order discipline. Example:
Palusot syndrome, nakaisa, nakalamang, nakadaya
3.Lack of National Consciousness – This weakness is observed in the systematic miseducation of Filipinos.
4.Colonial Mentality – The Filipinos suffer from national amnesia and colonial mentality. Example:
1.lack of patriotism and national integration
2.the strong preference for imported goods, and foreign ideas and ways.
5.Passivity and Lack Initiative – Some have talents, but they are generally passive and lack of initiative.
6.Kanya-kanya Syndrome – Most Filipinos have a selfish and self-serving attitude that generates a feeling of envy toward others particularly when one's peer has gained honor or prestige because of hard work. Example:
Tsismis, intriga, crab mentality
7.Lack of Exhaustive study and self-analysis – The Filipinos have the tendency to be superficial. Example:
Maporma
8.Ethnocentrism, Xenocentrism and Cultural Relativism – Individuals tend to define reality from their own point of view using their culture as their standards.
PATRIOTISM
* Is a patriotic feeling of love for one's own country or a strong deep seated attachment to one's native land. * It is a "dynamic Filipinism"
The National Symbols of our Country
1.The Filipino Flag
2.The Philippine National Anthem
3.The Sampaguita – National Flower
4.The Narra Tree – National tree
5.The Kundiman – National song
6.The Nipa Hut
7.The Barong Tagalog for men
The Balintawak for women
8.The National Seal of the Philippine Republic
9.The National Hero – Dr.Jose Rizal
10.Tinikling Carinosa, Pandanggo sa Ilaw, The Filipino Folk Dances
11.The patriotic Pledge – Ang Panatang Makabayan
The Development of Filipino Nationalism
-The lack of national sentiments was the causes of all the failures of the sporadic revolts in the Philippines from 1565 – 1872. 1872 – The execution of Burgos, Gomez, Zamora 1896 – Jose Rizal emotionally united the people due to their national demand for reform. Andres Bonifacio – Father of Katipunan
PATRIOTISM
* refers to love for or devotion to one's country.The Filipino civic code was formulated to ensure that patriotism can be developed in oneself and practiced by all.
The Filipino Civic Code:
1.Faith in Divine Providence – Guides the destinies of people nations. 2.Patriotism – Love of country.
3.Love of Fellowmen – Love of fellowmen as brother's/ sister's or companion in life journey. 4.Respect for Parents and Elders – Honor to parents through grateful and dutiful service to them. 5.Reverence for Heroes – Veneration of the memories of the nations heroes.
INDIVIDUAL:
1.Humor – Value your honor as you value your life.
2.Devotion to Truth – Be truthful and honest in thought and in action. 3.Fortitude – Bear suffering which fortitude.
4.Self-Reliance – Have confidence in yourself and in your own power/capacity. 5.Humility – Be humble acknowledge your own short comings, no human being is perfect. 6.Self Control – Temper your will and curb your passions, longlife peace, and happiness are the fruits of moderation and self control. 7.Frugality – Live within your means and save part of your earnings for the rainy days. 8.Purposeful Living – Ever keep in mind an honourable purpose. 9.Perseverance –Be persistent in whatever things of good report you may wish to do. 10.Punctuality – Do your work on time, leaving nothing undone that you can do today. 11.Cleanliness – Keep your body clean and your clothes neat at home and other sorroundings.
Related Topics