Romeo and Juliet Literature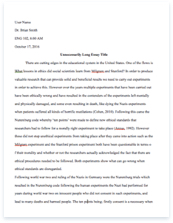 The whole doc is available only for registered users
A limited time offer! Get a custom sample essay written according to your requirements urgent 3h delivery guaranteed
Order Now
In the analytical essay "A most lamentable man" by Christine Marlow, Christine strongly agrees and states that Friar Lawrence is completely the reason of Romeo and Juliet's death none the less there is strong evidence to support this point of view, there are many characters who play a severe role in Romeo and Juliet's death. Threw out the play there are many literary devices such as foreshadowing etc. In the play, fate of the characters also plays a main role as well as the plot. As one of the central themes of the play, fate plays an important role in Romeo and Juliet's death. Throughout the play, fate seems to control Romeo and Juliet's lives and forces them together and apart.
One example of how fate brings the two lovers together is in Act 1 Scene 2, where Capulet Servant invites people to the party, Romeo sees the invitation list with Rosaline's name on it and decides to attend the party which results in the first meeting between Romeo and Juliet. Another example of why fate is to blame for this tragedy is in Act 5 Scene 1, where Friar's letter does not reach Romeo due to a random incident. To a large extent, fate is not the only cause of the lovers' misfortunes; Romeo and Juliet are responsible for their own death as well, due to their impulsiveness.
Shakespeare's Romeo and Juliet has an edge-of-the-seat plot full of murder, love, feuding, and betrayal. Driving this tragic play forward is the fast-paced, witty, and convoluted dialogue of the script. Effectively capturing the audience's attention, Shakespeare has used a number of important literary devices, which serve to amuse, guide, and hypnotize the viewer of this production. In act I, scene II, Shakespeare uses the literary device foreshadowing, Benvolio says to Romeo "Take thou some new infection to thy eye, the rank poison of the old will die" Here Benvolio unknowingly foreshadows the fact that as soon as Romeo sees Juliet, the "new infection," the "rank poison" of Rosaline dies and he can think only of his new Capulet love.
Related Topics