Roles and Responsibilities and Boundaries of a Teacher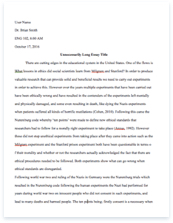 The whole doc is available only for registered users
A limited time offer! Get a custom sample essay written according to your requirements urgent 3h delivery guaranteed
Order Now
This assignment is aimed to highlight the Roles and responsibilities of a teacher and the importance for a teacher to be aware of the legal aspects of teaching inclusively and to follow all current legislation and codes using the teaching/training cycle, a cycle of assessment, planning and review/evaluating. The Equal Act 2010 legislation is a legal requirement and code of practice to be adhered. This piece of legislation is to ensure that all students are treated equally. As a teacher the ability to understand all students have different learning perceptions and understanding. This would be identified in an initial assessment of students which would continue, reassessing their development and changes during the course. This is a very important stage in the teaching cycle as the teacher can now begin to plan and then deliver their lesson subject. As a teacher working with special educational needs (SEN) / challenging behaviour it is vital that an initial assessment is carried out. It is also important that the all data collated from the student is kept private and confidential. Any information collected through any assessment must be stored in a safe and secure place. This is paramount as the Data Protection Act 1998 is yet another important legislation that plays an important part of a professional teacher.
At no time should the Data Protection Act be broken unless information received is detrimental to safe guarding of either the individual student, any other students, the teacher or the learning institution, The Safer Practice, Safe learning Act 2007. Good effective communication to all students must be delivered to ensure students have an understanding of data protection and safe guarding. Working with vulnerable students, ie Special Education Need (SEN) and challenging behaviour, is an additional challenging job within the teaching practice. An effective teacher needs support and guidance. The Institution for Learning (IFL) is an institution which supports teachers, trainers, tutors and other trainee professionals working in further education and skills sector. When you become a member you then have access to a range of support in your professional practice.
As a member you can also network with other professionals in your field to help support and guide you to reflect on your practice and with personal development. Maslow's Hierarchy of Needs has a good philosophy. This highlights the basic needs required for all students. When an initial assessment has been carried out, any additional support required can then be incorporated in the planning. In order to teach effectively, you must deliver at the appropriate level to the class. When working with my SEN and challenging behaviour it is important to uphold professionalism and to keep teacher – student boundaries. Rules and boundaries may need to be addressed and reiterated to both the class and individual learners when required. As students develop they gain a better understanding of the subject they need to be reassessed to ensure the subject course is adapting to the students requirement.
When planning lessons a good code of practice is to begin with an introduction of the teacher and students. This can be done as an activity as learners tend to enjoy a fun activity when getting to know each other; this also helps and supports the assessment and evaluation process for both teacher and learner group. As a teacher of SEN/ challenging behaviour students, my role as a teacher would best be described as a 'facilitator' as described by Reece and Walker (2002) Reece and Walker states a 'The modern teacher is a facilitator' a person who assists students to learn for themselves. Creating an environment and material for learners and equip them with the tools that they best feel suit themselves. Learners are individuals and unique in their own rights. Enabling students to be part of their ongoing self assessment/evaluation process helps learners, especially when teaching SEN and challenging behaviour, to overcome their personal boundaries they have towards learning.
This is also part of inclusive teaching ensuring all the learners are individually receiving the correct materials and information adapted inclusively. Research shows 'that individuals have to gain through learning collaboratively in appropriately structured and conducted groups'. J. Smith and A Spurling (1999:44). Assessing and evaluating the needs of individual learners helps with facilitating quality, inclusive and diverse teaching. This is an important aspect of teaching. A professional boundary between teachers and other professional roles, ie social services and admin staff, needs to be in place in any establishment. Without basic set boundaries, individuals may misunderstand or misinterpret a situation.
Boundaries are also an element of safe guarding. For example a teacher should not interfere in a student's private life unless invited. If a student confides in a teacher, the teacher must remain professional and not become over familiar or opinionated. A teacher must remember that students are students and not 'friends'. Another important aspect of boundaries is to remember when working, especially with vulnerable students or of the opposite sex, to be aware that teacher and students are not alone in an isolated classroom. Another example would be that teachers do not give students rides in your car or give out personal telephone numbers. If a student requests to speak with a teacher privately, a mutual place needs to be sorted ie an office where the door should be left ajar or another work colleague is aware of the meeting.
This again is another element of safe guarding which if misconstrued could have professionally, ethically and financially implication. Students at all times should be reminded boundaries are put in place to protect all parties. There will be at times when tutorials will be arranged with students to evaluate student progress. These sessions should be planned and structured. If a teacher or student is at any time placed in a compromising situation or any signs of 'unfamiliar behaviour' or an alleged accusation made against an individual, direct actions need to be taken. All incidents should be reported to a line manager and addressed immediately ensuring all policies and procedures are followed. It is the teachers' responsibility to ensure roles, responsibilities and boundaries between teacher / student are followed to eliminate any possible alleged accusations and to safeguard all parties.
On 1st December 2012 the Criminal Records Bureau (CRB) and the Independent Safeguarding Authority (ISA) will merge into the Disclosure and Barring Service (DBS). Further legislation changes will come into force 2013-2014. When planning and designing a lesson a teacher must ensure there is an element of balance within the learning group. A good teacher ensures effective communication and an inclusive teaching practice. Students must not feel discriminated against under The Equality Act 2010. 'The Equality Act 2010 brought together existing regulations that already gave protection against ageism and other forms of discrimination and extended them'. Continual reassessing and evaluating of the learning group and regular tutorials will highlight and address any raised issues within your teaching practice. Lifelong Learners may have personal issues which students may need support with.
As a professional teacher having an open door policy will ensure that students can be reassured support with any ongoing personal issues if they should arise, and to be assigned to the right professional agency. This may be financial, emotional etc. As a professional teacher assisting and supporting students to the relevant professional agency, supports A. Maslow's Hierarchy of Needs (1954) which states 'that human motivation is based on people seeking fulfilment and change through personal growth' www.simplypsychology.org/maslow.html accessed 10th November 2012. If it has been highlighted with a student/learner a disadvantage as highlighted in Maslow's of Hierarchy of Needs this should be addressed sensitively with the individual student.
This again expresses the importance of regular tutorials, and continual reassessment of your students. Continual reassessment and evaluation as stated in the teaching cycle will help eliminate, highlight or address where students additional support is required, whether this being personal or learning. Maintaining a professional stance at all times realigns student learners and helps support their understanding of your professional role along with the rules and boundaries. When addressing inappropriate behaviour, professionalism and sensitivity ensures students do not become withdrawn, empowered or disruptive of the class. A teacher must recognise when additional or further help or assistant is required and do so calmly with effective communication at all times. Teachers can then address individuals within personal tutorials reiterate the importance of boundaries, roles and responsibilities and reflected to ensure fulfilment is gained from both student and teacher. A teacher's role is challenging but having an understanding and background knowledge of diversity, inclusivity, discrimination and safeguarding strengthens, supports and reassures a teacher's professional role and their responsibilities and boundaries are met working within the Teaching Cycle.
References:
www.ashfordstpeters.org.uk/…/457 Reece and Walker (2002) – internet accessed 10th November 2012 Maslow's Hierarchy of Needs (1954)
Smith, J and Spurling, A 1st edition (1999), Lifelong Learning: Group Learning, 44
Related Topics