Rober Frost: A Girl's Garden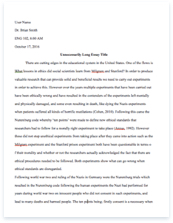 The whole doc is available only for registered users
A limited time offer! Get a custom sample essay written according to your requirements urgent 3h delivery guaranteed
Order Now
Robert Frost writes poems that stimulate a persons mind to see an array of beautiful imagery and cheerful scenes. However, Frost is not always so pleasant. Not only does Frost provide a sense of beauty and happiness in his poems, but there is also a sense of darkness, trouble and anguish. In Frost's poem "A Girl's Garden" we see how he incorporates beauty with anxiety and doubt through his style, word order, and New England setting.
Robert Frost has a distinctive style when he writes poetry. He uses words in an order that deliver to the reader a cornucopia of images and thoughts. Following a meter and rhyme style, Frost makes sure those images are a permanent fixture in a persons head. He uses familiar things such as the New England setting, scenery, seasons and weather that everyone can relate to and then gives them his own twist. His expression when writing about these things makes his poems the masterpieces that they have become. Frost is consistent with his style as is seen in the poem "A Girls Garden". Throughout this poem the New England influence can be seen and his style takes over the readers mind. Frost's style in "A Girl's Garden", however, does depict a sense of darkness and trouble which adds even more interest to the reader.
"A Girl's Garden" starts off pleasantly by telling of a girl in the village who did a childlike thing by asking her father for a piece of land so she could keep a garden. In the line, "To plant and tend and reap herself" (Frost 784), it is clear that the girl wants to take care of this garden all by herself and make sure she benefits from all of its rewards. The spring day, and the garden provide a beautiful image for the reader. In addition, the girl wanting to tend her own garden adds a sense of excitement for the fact that girls do not usually plant gardens and ecstatic to grow one. The father is extremely supportive of the girl having her own garden and sets out to find a piece of land for her. This father and daughter interaction provides even more amiability to the poem.
In the line, "He thought of an idle bit" (Frost 784), Frost begins to create a sense of anxiety. The word "idle" in this line means useless, which indicates that the father is thinking of finding his daughter a piece of land that if messed up, it will not matter (Lauren/garden.htm). However, useless can also mean that the land has bad soil and cannot support a garden. This sense of anxiety comes from the uncertainty that the useless land the father has found will not be sufficient enough for the girl to build a successful garden. The girl is taking a risk by attempting to build this garden and with risk comes the feeling of doubt and the thought of failure. It's clear that the mood in this poem has shifted from being beautiful to being unclear and doubtful.
The anguish about this garden continues, as the girl finds out she has to complete the garden by hand. However, "But she don't mind now" (Frost 785) indicates that the girl is satisfied with doing all the work by hand. On the contrary, constructing a garden is strenuous work as most people know, and the girl is more than likely to encounter pain and suffering while completing the task. Frost seems to be making this girl's idea of making a garden look like an increasingly awful idea by giving her a useless piece of land and adding to it by making her do all the work by hand. Also, more doubts seem to be running through her head, as she doesn't seem to have the confidence she once thought she had about this garden, as is seen later in the poem.
The phrases: "But she ran away and left" (Frost 785), and "And she hid from anyone passing." (Frost 785) seem to indicate the accumulation of the girls doubts and anguish. From those two lines it is clear that whenever towns' people passed by she would hide from them because she was embarrassed. Even if she was hauling a wheelbarrow, which is indicated two lines before; she is quick to hide from the townspeople. It is not surprising that she hid from people, because during that time girls were not the typical garden makers, especially on a road that seemed to be as busy as the one the garden was on. The building of this garden was the girl's naive mistake. All the anguish and anxiety she went through in building the garden is childlike in the fact that she insisted on building a garden without knowing the nature of the work and dedication needed to complete it. Children tend to put themselves in situations where they do not know the outcome and have no idea about the effort that is needed to make something work. That is what happened to the girl.
Beauty is restored in this poem when Frost describes what the girl has grown in the garden. He lists potatoes, radishes, peas, tomatoes, pumpkins, corn, and even fruit trees. Just the listing of these items puts a beautiful image of a country garden back in a person's head. Also, Frost tells about a cider tree that the girl thinks is hers. She believes that she planted the cider tree years ago, which shows how she has persevered in the making of the garden and the tree has been with her since the beginning. Moreover, the vegetables and cider tree bring a sense of life back to this poem and the reader gets the feeling that the girl's garden is a success.
Frost returns to his doubts when he writes "Her crop was a miscellany" (Frost 785). This casts a doubt on whether the girl's garden was really a garden. A garden is characterized by having a quantity of various fruits and vegetables. However, the girl's garden consisted of only one of everything (Lauren/garden.htm). Her garden should be characterized as just a plot of land with fruits and vegetables growing on it. Garden is an overstated name for her plot of land and provides a false meaning in this poem.
Frost has an uncanny ability to change so quickly from a beautiful image to a feeling of anxiety and doubt. The beautiful imagery he uses is the top layer and keeps the reader interested, however the deeper meaning of the anxiety and doubt he places in his poems can quickly overshadow it. Frost's ability to write like that has made his poems a constant target for close analysis and made his poems classic among his contemporaries. Readers of his poems should enjoy them for their pleasant images along with their deeper meanings and thoughts.
Works Cited
A Girl's Garden. Retrieved April 8, 2003 from the World Wide Web: http://faculty.ccbc.cc.md.us/~kcantrel/sp00/Lauren/garden.htm.
Frost, Robert, "A Girl's Garden," The Compact Bedford Introduction to Literature, ed. Michael Meyer (Boston: Bedford, 2003) 784-785.
Related Topics