Responsibilities and relationships in education and training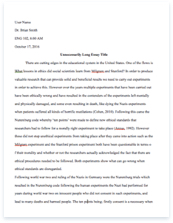 The whole doc is available only for registered users
A limited time offer! Get a custom sample essay written according to your requirements urgent 3h delivery guaranteed
Order Now
On reflection, promoting appropriate behaviour, equality and diversity, along with identifying the needs of the learner are integral roles within teaching.
It is important to promote appropriate behaviour and respect for others to achieve a safe learning environment, that is orderly, co-operative and purposeful. A good way to initiate this is by establishing ground rules and set boundaries at the start of the course. This can be a dual input exercise, with both the students and the tutor having input, whilst ensuring the tutor's contractual agreement and college policies are adhered to. Once the rules have been established and agreed, a sense of comradery and a clear purpose towards a common goal for the learners will be achieved. Setting ground rules will help to create a micro- culture, in which students feel safe to express their views and make mistakes, and that a congenial, relaxed atmosphere is developed and maintained.
Developing this climate can help tutors become more sensitive to the needs and expectations of the learners, allowing them to intervene in a professional manner and within the set boundaries. Indeed, Ofsted (2011) summarize that setting effective boundaries and rules are reasonable steps to ensure learners are safe and feel valued. Furthermore, setting boundaries can help safeguard all learners by preventing impairments of the learners health or development, whilst also ensuring that learners are developing in circumstances consistent with the provision of safe and effective care.
Any inappropriate behaviour should be dealt with in a respectful way, so not to undermine the learners or the ground rules mutually agreed. Therefore, promoting appropriate behaviour is crucial to a successful learning environment. Furthermore, in order for students to progress, behaviour must be upheld to the highest standard, as it is something that underpins quality achievement in all learners (Muijs and Reynolds, 2011).
As part of the multicultural society we live in, all organisations promote equality and diversity policies. Within the educational environment it is imperative and legislative that we promote equality and diversity in both our workplace and lessons. In our lessons we can promote equality and diversity at the planning stage by timetabling non-discriminative assessments to take into account cultural holidays and events and by making sure all our resources and materials used contain a wide range of cultural and social contexts and images. Furthermore, resources need to be adapted to ensure that learners can access information and meet their individual needs. For example a dyslexic student may prefer their handouts to be printed on blue paper, or a partially sighted student may prefer a larger print (Hawker, 2011). As teacher/trainers we should be mindful and aware of the different cultural backgrounds of our students and their religious traditions and try to accommodate them wherever possible. With this is mind it is crucial to use language that is non-discriminatory and appropriate, and also encourage other students to be mindful of their peers faiths of beliefs.
In the classroom environment we should be resisting and challenging stereotypical thinking and promote tolerance and understanding of others. Our aim is to facilitate and develop practices that promote the possibilities of fair and equal chances for all to develop their full potential and facilitate the removal of any barriers that prevent this happening. This is supported by Owen et al (2008) who suggests that students must feel that they are positively and equally valued and accepted, and that their efforts to learn are recognized, and judged without bias. They must feel that they and the groups to which they belong (e.g. gender, social-class or attainment groups) are fully and equally accepted and valued by you, and the establishment in which you work, in order to learn successfully. With this in mind all tutors should be mindful and uphold the basics set out in The Equality Act 2010, which ultimately protects the rights and equality of all individuals, prohibiting victimization.
Providing a rich and varied context is essential, tutors should utilize a range of different methods to engage all students interests and learning styles. Identifying and meeting the learners needs are important so that tutors can facilitate students learning and ensure that both the students and tutors meet the required goals. Each learner is unique and brings to the learning situation their own different learning style, knowledge set, past experiences and motivational levels. It is important for tutors to consider the level of knowledge and skill development attained by the learners prior to instruction through a variety of different types of assessment, in order to offer a high quality learning experience, delivered and resourced to suit the needs of the learner. Tutors can assess learner needs through numerous means, such as; informal and formal assessment strategies, pre-course interviews and learning style tests. This will allow tutors to tailor lessons and activities to support learners individual needs.
A further way to address more specific learner needs is through the use of Individual Learning Plans (ILPs). An ILP is a dynamic working document, owned and used by the learner and supported by the tutor. It is considered to be a working document as targets are set for each individual. After a predetermined timescale, progress and learning goals are reviewed and based upon the learner's achievement, (usually marked against a specific success criteria), new achievable learning targets can be set. ILPs will help create a more personalised, flexible route map to guide each learner's journey.
Personalised learning and appropriate learning environments, will offer students choices and encourage them to take risks and experiment with new ideas, directly allowing them to foster new learning regardless of their preferred learning style. An example of how a tutor can support a learners specific needs is through their delivery; some tutors may use a PowerPoint approach, whereas others may deliver through a more hands-on approach, allowing kinesthetic learners to access the content.
It is imperative that all our learners are able to learn in a safe and supportive learning environment, when using the word "safe" in this context we do not only mean in a physical way but also emotionally. Carrying out risk assessments on the learning environment is essential to promote physical safety. Ensuring all potential hazards are minimized and all appropriate precautions are in place. Learners should be aware of evacuation and emergency procedures i.e. where the nearest fire exit and assembly points are. We should also be mindful of physically disadvantaged learners i.e. wheelchair users, ensuring they have appropriate access to facilities via lifts or ramps. We should also ensure the learning environment temperature is sufficient and adequately ventilated, with access for the learners to re-hydrate themselves as required.
Tutors should also make sure that appropriate timetables are followed and breaks are given, to allow the students to have a rest. In terms of the actual classroom environment, a variety of strategies should be deployed, for example the tutor should promote and value questions, use a variety of learning models to motivate learners and provide ample time to practice and revisit different concepts. Furthermore, the ground rules established at the start of the course are fundamental to emotionally safeguarding and supporting the learners. These will ensure all learners are in a respectful environment with a tolerance and understanding for others where no "bullying" or inappropriate behaviour is tolerated. This will help to ensure and encourage learners to access the appropriate support mechanisms, guaranteeing they get the appropriate guidance and assistance required, should they be struggling to achieve this.
Reference list
Hawker, D. (2011) 'Achieving transformational change in education systems'. Education today. 61 (4), pp. 6-12.
Muijs, D and Reynolds, D. (2011) Effective Teaching: Evidence and Practice. London: SAGE Publications Ltd.
OFSTED (2011) Safeguarding in schools: best practice [Online]. Available at: http://www.iaa.uk.net/?wpfb_dl=21 (Accessed: 17 April 2015).
Owen, R., Fry, H., Ketteridge, S., and Marshall, S. (2008) 'Understanding Student Learning', in Fry, H., Ketteridge, S., and Marshall, S. (ed.) A Handbook for Teaching and Learning Higher Education. London: Kogan Page Ltd, pp. 9-25.
Related Topics