Reaction Paper on the Beautiful Boxer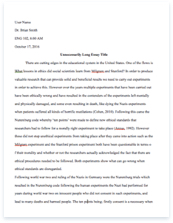 The whole doc is available only for registered users
A limited time offer! Get a custom sample essay written according to your requirements urgent 3h delivery guaranteed
Order Now
Based on the true story of Thailand's famed transgender kickboxer, Beautiful Boxer is a poignant action drama that punches straight into the heart and mind of a boy who fights like a man so he can become a woman. Believing he's a girl trapped in a boy's body since childhood, Parinya Charoenphol (affectionately known as Nong Toom in Thailand) sets out to master the most masculine and lethal sport of Muay Thai (Thai boxing) to earn a living and to achieve his ultimate goal of total femininity. Touching, funny and packed with breathtaking Thai kickboxing sequences, Beautiful Boxer traces Nong Toom's childhood, teenage life as a traveling monk and grueling days in boxing camps. Born into a poor family of nomads, Nong Toom spent his childhood traveling around the country with his family before settling down in Chiangmai province in the Northern part of Thailand. Prior to his big match in Bangkok in February 1998, he'd won 20 out of 22 matches in many provinces. He is feared by his opponents for his trademark swooping kicks, flying elbows and stinging uppercuts.
His deadly prowess in the ring made it hard for the public to understand his ambition of becoming a woman. Directed and produced by Ekachai Uekrongtham, the film stars Asanee Suwan, a real-life kickboxing champ as Nong Toom. Beautiful Boxer is based upon the true story of Parinya Charoenphol (Nong Toom). He is now a she. In real life, Nong Toom's dream has come true after undergoing a sex-change operation in 1999. Now a model and actress based in Bangkok, Nong Toom can no longer fight in the ring. Women are not allowed in professional boxing rings for men in Thailand. It is very nice to see a third gender represented in another culture, without the shame and stigma attached to it. We have to admit that the world we live in is a very judgmental one. Not a lot of people can understand the dilemma of homosexuality; and this makes it a whole lot worse for those who are undergoing the said self-inflicted conflict.
But whoever said it would be easy? These kinds of problems are never easy for anyone. It is never easy for the third gender's family nor his friends and the community he lives in; and it is especially difficult for the involved. This path, however, is not something forced upon them. Although some are, most choose this path because it is through this path that they think they will be truly happy. Unfortunately, it is never a bed of roses. The involved struggles for belongingness and acceptance in the community they grew up in, and even in their own families. Such is the case of Nong Toom in the film, Beautiful Boxer. He earns a living through kick boxing, although he is rather confused if he truly belongs to this field. Kick boxing is for men; and though he is a man biologically, in his heart he is a woman waiting to be let out. He pursues this contradictory career, even if it is very difficult for him, because it is only through this that he can continue supporting his family. His real battle, however, was more than what he was fighting for inside the ring.
In kick boxing, he was fighting for his honor and prestige. Outside the ring, he was fighting for his very being, his very person. He was fighting for the person he wanted to become. He wasn't fighting for anybody else, he was fighting for himself. Believe me, I've never seen courage in any other person like the way I've seen it in Nong Toom. I am not in any way referring to how he has the cheek to wear make-up while kickboxing or how he is able to fight the man he dreams of spending the rest of his life with. I am referring to a more deeper aspect of bravery; the courage to show other people that he can cross his limitations, that he is proud to be a member of the third gender and that this does not hinder him from achieving both what a man and woman is able to achieve.
Most of all, I applaud Nong Toom's father for giving his son the acceptance he's been seeking for. Strong fathers would want their sons to be manly, independent and not at all feminine. But stronger fathers could accept gay sons and love them for what they are. They are not foolish; they just understand better than most fathers do. They understand that what their child needs most in life are not strength, manliness or prowess but happiness, contentedness and satisfaction. So here it is… a story of a human being who goes on an emotional journey to try to match his heart with his body. Masculinity vs. Femininity. Heart vs. Head. Dream vs. Reality. Fighting vs. Living. It really is hard being a man; and it is also similarly difficult being a woman; but as said in the film, the most difficult thing indeed is trying not to forget who you really want to be.
Related Topics