'Ranch Girl' Arguing from Experience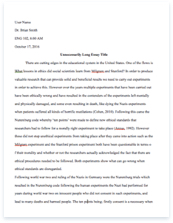 The whole doc is available only for registered users
A limited time offer! Get a custom sample essay written according to your requirements urgent 3h delivery guaranteed
Order Now
"I don't care too much for money, for money can't buy me love," John Lennon. This is one of the many but powerful quotes given to us by the late John Lennon. Lennon, who was a strong advocator for love and peace during the war torn 1960's, and inspired a whole generation with his songs. The ultimate question in finding love is deciding when you believe it is worth making a stand for it. More often than not people are unrealistic in projecting their future, especially when it involves a significant other. "Ranch Girl", a short story written by Maile Meloy, tells the story of a young girl's dilemma of deciding on when to give up on hopeless love. This somber and sad tale depicts many young adults repeated struggle with deciding their future with a significant other on their minds. Meloy's story follows an unnamed girl living on the Haskell's cattle ranch as the foreman's daughter in Montana during her high school years. When she turns sixteen and starts going out at night to "The Hill" with the rancher's daughter Carla, she meets Andy Tyler. Andy never losses a fight at the hill and is seen by his peers as the popular guy in town.
Andy asks to fuck her but she refuses; "virginity is as important to rodeo boys as it is to Catholics, and she doesn't go home to and fuck Andy Tyler because, when she finally gets him, she wants to keep him." Science teachers at the high school begin to tell her that "Eastern schools have Montana quotas for ranch girls good at math." They say she could get scholarships. The teachers' statements fall on deaf ears, because the girl has her path set in stone for a rodeo boy. So she comes up with a plan to load up on D's so she can attend Western Montana College, where Andy Tyler wants to go. She deliberately begins to flunk in order to stay close to Andy. Two years of Andy asking her to go home with him have made him urgent about it. She dances with him at the all-night graduation party then the next morning Andy leaves for the spring rodeo finals in Reno. He places second and wins three thousand dollars. He calls her and informs her of the news and that a celebratory dinner will be in hand when he returns home.
She receives a call later that night saying that Andy had gotten killed in an automobile accident. At Andy's funeral, she finds out that he was secretly engaged to Lacy Estrada all along. At Western, in the fall, in a required composition class, her professor accuses her of plagiarism because her first paper is readable. This further adds to her speculation that she might have made the wrong decision regarding school. Meloy's story highlights the sad reality in people planning their future around someone who might not be able to accomplish the same goals as you. Lacy Estrada went home with Andy from the hill many nights, while the main character just sat by, waiting for the right opportunity. She sacrificed going to an Eastern school to stay close to home and go to school Andy could get in to. Although she ends up finishing school at Western, this causes the girl to go down a path that she might not have chosen if she had not planned her life around Andy. "She isn't a virgin anymore; thanks to a boy she found who wouldn't cause her trouble." "He's nothing like Andy, she always thinks to herself while wondering what could have been. She has a degree and no children, and can still leave Montana.
The girl feels as if none of her options to leave seem real, "what's real is the payments on her car and her mom's crazy horses, the feel of the ranch road she can drive blindfolded, and her dad needing her in November to bring in the cows." She never leaves, always left to think about what could have been, had she left home. The main character's foolishness in planning around someone else, leads her to pass up on multiple opportunities. She could have applied for grad school and gone to live by the beach. She also could have taken a research job in Chicago that her chemistry professor kept calling about. She even had an opportunity to go to Zihuatenejo, Mexico to be a nanny for Haskell's friends. She lets all of these chances to better her life and leave Montana pass her by because she foolishly invested part of her life to make herself available to Andy Tyler. Although the main character also had many chances to leave Montana after Andy's death, she chose not to. She feels at peace there. She stays in her comfort zone because Montana is all she has ever known. Had she gone to an Eastern school, she would have taken the first and most important step to leaving that small Montana town and branching out into a world that was unknown. I also foolishly made the mistake of planning my future around someone that now isn't a part of my life.
In high school I dated the same boy for three years. Our senior year we began talks of going to college together. I graduated in the top ten percent of my class, therefore qualifying me for automatic admission to the University of Southern California. Because my boyfriend hadn't, he was planning to attend the local community college. So on that fateful summer day I decided I would bypass going straight to a university so I could stay with "my boy." Fall came around, classes started. My relationship with him ended three weeks later, funny how college changes everything. Turns out we weren't supposed to go down the same path together. I haven't talked to him in two years as I'm still in Community College. Albeit not the one in Northern California I started at due to a family move South to Lake Arrowhead. I always wonder what could have been had I gone straight to the University of Southern California.
It's hard not to regret my decision, I think about it every day. The, what could have been question will linger in my head, for years to come. The message Meloy portrays in "Ranch girl" is to always make your choices based on what is reality, not fantasy. The narrator never reaches her full human potential because she foolishly chased love at a young age and made choices that hampered that potential. I believe that as a society we must pull together and begin emphasizing that love doesn't have to come in your twenties. Haskell's wife, Suzy, sums it up perfectly. "Be interesting in your twenties," she says. "Otherwise you'll want to do it in your thirties or forties, when it wreaks all kinds of havoc, and you've got a husband and kids."
Related Topics