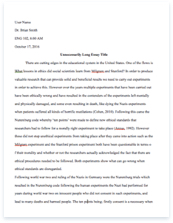 The whole doc is available only for registered users
A limited time offer! Get a custom sample essay written according to your requirements urgent 3h delivery guaranteed
Order Now
Good afternoon Mrs. Karina Nunez and classmates first I'd like to take this opportunity to thank you for being here, for your time, for allowing me to share my ideas,. I know most of us know my purpose of speaking in front of you. .I'm Here to present my proposals And take the great challenge of becoming your next student president. To begin I would like to explain the reasons why I want to be president of the school For the past years, I've been a dedicated student with a passionate heart to serve others.
As a student, I know the needs of my fellow students and that most of us wants to see improvement in this school. I believe the role of school president is more than just a badge and a title. It means being a good leader and representative of the school, respecting your friends and peers,being trustworthy, and having pride in our school community. I'd meet the challenge of being a school captain but I would approach it with enthusiasm and determination, an open mind and everyone's best interest at heart.
If a given a chance to become your president. I will make sure that what most of us wants would be implemented. I will make sure everyone feels comfortable and included and is doing the right thing, that preps and new students always feel welcome, and i'm willing to be open to listen to peoples idea's and opionions, and that the school grounds are always clean and tidy.
Even if all these things mean giving up my free time, I am willing to dedicate my extra time that I have into being school captain and to the responsibilities that come with this honourable title. I will do whatever is needed to help our school and the people inside it, I am overflowing with ideas and ways to make our school a better place. This role demands time, effort, organisation and confidence as well as dedication. I cannot think of anything I could be more dedicated and passionate about than this school.
So, I truly believe that I would make a wonderful school president as I have the ability to face the challenges there may be along the way, but in the end, I hope to make a difference and I know it will be a rewarding role. I would work hard to make coming to school a safe and fun place to work and learn. I want to make the school a place to come too and have fun with friends as well as learn. I would also work hard in making sure everyone gets a say in what happens at the school such as fundraising ideas and suggestions to improve the school.
Related Topics