The context in which Shakespeare's play Measure for Measure was written in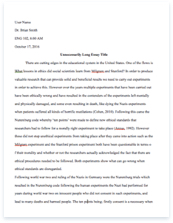 The whole doc is available only for registered users
Pages: 4
Word count: 813
Category: Play
A limited time offer! Get a custom sample essay written according to your requirements urgent 3h delivery guaranteed
Order Now
It is evidently clear that the events which occur in Measure for Measure were heavily influenced by the society of Shakespeare at the time. Even though the play is set in Vienna, the audience of that time would undoubtedly have seen many parallels between their society in England, in particular London, and Vienna in the play.
James' ascension was incredulous; after Mary Queen of Scots was forced to abdicate in 1567 he was crowned as King James VI of Scotland at the age of only thirteen months. In 1603, approximately the same year Measure for Measure was written; he became King James I of England succeeding Queen Elizabeth I as Monarch.
The appointment of a Monarch as inexperienced as King James VI can be compared to appointment of Angelo at the beginning of the play. Angelo, who is young, and unproven, is placed in a position in which he has no option to decline. Furthermore the two appointments of King James, one as King of Scotland, and the other as King of England can be seen to be parallel to the two appointments of the Duke. It has been said that James considered his rule of Scotland too lenient, and this can be collated against the previous 'fourteen year' rule of the Duke in Vienna, before his delegation of power to Angelo. His return to power analogises the ascension of King James I to the English throne, where he would have ruled after receiving much experience.
The Duke's character shows many similarities to that of King James I. For example, King James attempted to secretly to observe his subject (II.4.24-30); he intervened in criminal justice trials (V.1.350-531); he made last minute reprieves of execution (V.1.483-491); he was said to dislike crowds (I.1.67-72); he cultivated a serious scholarly image (III.2.124-126; I.1.67-72); he claimed he ruled too laxly in his Scottish reign (I.2.20-24) and the denounced slanderers of princes (III.2.158-161).
Most importantly, however, in 1603, King James published Basilikon Doron (Greek) – The King's Gift, in London. It was written in the form of a private and confidential letter to his eldest son, Henry, Duke of Rothesay. The book sets out the qualities of an ideal ruler – 'above all, let the measure of your love to everyone be according to the measure of his virtue'. From this particular quote it can clearly be seen that King James was familiar with the concept of measure for measure, and even encouraged the idea himself.
The Basilikon Doron also criticised both Roman Catholics and Puritans. This attitude can be compared to the stance taken by the Duke in Measure for Measure, who can be seen to be acting as a peer mediator, showing no allegiance to either the harsh and stern Angelo or the supposed immoral society of Vienna. This is in keeping with the king's philosophy of following a 'middle path', as reflected in the preface to the 1611 King James Bible.
While the play is enacted, audiences are constantly able to hear echoes from Jesus' Sermon on the Mount (Mathew Chapters 5-7). For example, ' Ye have heard that it hath been said, An eye for an eye, and a tooth for a tooth….. But I say unto you, Love your enemies, bless them that curse you, do good to them that hate you, and pray for them which despitefully use you, and persecute you.' (Matthew 5:38 and 44), and also, ' Judge not, that ye be not judged. For with what judgment ye judge, ye shall be judged: and with what measure ye mete, it shall be measured to you again' (Matthew 7:1-2).
The audience in particular would be constantly reminded of the latter of the two quotes, since it coincides with the name of the play, and incidentally it is its most recurrent theme. The former of the quotes can also be related to the play, with verse 38: 'an eye for eye, a tooth for a tooth', being concurrent with the beliefs and ideals of the intransigent Angelo, for example when he refuses to shift his judgement of Claudio, and verse 44 being concurrent with the ideals of the Duke, for example when he pardons Barnadine, in Act V Scene 1.
The basic plot which Shakespeare employed in Measure for Measure was not new to that play. Its ultimate source was a historical incident supposed to have occurred near Milan in 1547. A young wife prostituted herself to save her condemned husband. The magistrate who had forced the woman to yield to him proceeded to execute her husband. He was eventually made to marry the widow and was then put to death himself for his crime against her.
Further inspiration for Shakespeare's play can be seen from the law passed in September 1603 which proclaimed the demolition of houses in the suburbs of London – where most brothels were located – in an attempt to stop the spread of the plague.
Related Topics