"Pride and Prejudice" by Jane Austen Critical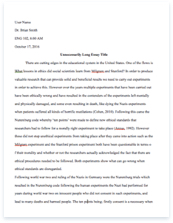 The whole doc is available only for registered users
Pages: 10
Word count: 2427
Category: Novel
A limited time offer! Get a custom sample essay written according to your requirements urgent 3h delivery guaranteed
Order Now
"Pride and Prejudice" was written by English novelist Jane Austen who was born on 16 December 1775. "Pride and Prejudice" is one of the finest novels she wrote. It is a novel about certain families and individuals developing feelings for each other due to certain events. It was published in 1813.
Jane Austen has always had a heroine in her novels as is the case in this one too. This novel is predominantly about people expressing both pride and prejudice in their affairs. The other main factor of the novel is marriage which reoccurs throughout the story and it is marriage which attracts Lydia to elope with Mr Wickham. The first line of the novel justifies this and explains what the novel is about.
"It is a truth universally acknowledged, that a single man in possession of a good fortune, must be in want of a wife"(Chapter 1)
This is an exquisite introductory line written by Jane Austen to introduce this entertaining novel.
The various reactions about Lydia going to Brighton occupy the Bennet family. The Bennet family contains seven individuals. Mr Bennet is an intelligent man yet also very self centred. He's rather unwilling to be involved in parenting and doesn't take as much part in it as much as Mrs Bennet. He doesn't put much emphasis in guiding his daughters and retreats from his family. Lydia's elopement doesn't affect his character greatly. He leaves matters to be sorted out by others as he prefers to live a peaceful life not worrying about other matters.
On the contrary Mrs Bennet is a total different person. Her dream is to have her five daughters married to wealthy men. She has a greed for wealth and prefers her daughters to be acquainted with wealthy men. She is a woman of superficial feeling. She's not entirely concerned about others and has an inadequate judgement of people. Initially she hates Mr Darcy but when he decides to marry Elizabeth she starts to praise him.
Elizabeth is the heroine of the novel. She's highly intelligent and not afraid to express her feelings. She has a good relationship with her father and makes decisions wisely due to her logical thinking. She has a lot of hope and courage as she challenges proud people such as Mr Darcy. She gets along with anyone and doesn't have any difficulties in being acquainted with people inferior to her as she isn't proud or arrogant, and dislikes people from that criterion.
Jane Bennet is the prettiest daughter in the Bennet family and has a firm relation with Elizabeth. She's the eldest daughter in the family and is very kind and welcoming. Despite her pleasant character she is still na�ve.
Kitty Bennet is the third daughter in the family, and is more under the influence of her younger sister Lydia in comparison with her elder sisters. She is severely affected by Lydia's elopement as she suffers the consequences by facing stricter rules and losing all her privileges due to her parents taking a firmer hand with her.
Lydia Bennet is an immature self centred girl who is very adventurous and is the flirting type. She is the liveliest of all five daughters and is rather shameless. She has similar characteristics as her mother. Despite all this, she is the first of the five daughters to get married considering the fact that she is one of the younger ones. She expresses this openly after her marriage as an achievement which her sisters were hoping for and she surpassed them. She's not a loyal member of the family as she isn't really concerned about her family after her marriage. Instead she is devoted to make her sisters jealous.
Mary Bennet is the most modest of the five daughters and is self contained. She isn't entirely involved in the story and is displayed as a developing young lady who later becomes more sociable.
The various reactions of Lydia going to Brighton are primarily negative. This is due to Lydia's senseless thinking. She's an exceedingly self centred teenager. She has an immense interest in men with emphasis on officers.
As a military regiment settles in Lydia focuses on six officers and flirts with them. She has no shame in doing so and exposes it in public. She admires officers and is well acquainted with them.
Due to her selfishness Lydia commits irrational acts which affect her siblings and her reputation. This never affects her emotionally. It is this weakness which causes her to commit an act which not only degrades her reputation but also that of her family. She displays a negative impression of her family by eloping with Mr Wickham particularly because she has another four sisters who are eager to get married and their chances of doing so have decreased. She's in a world of her own and doesn't realise this. She believes that she is entitled to doing whatever she wants without considering the consequences. Her carelessness entices her to behave in an unwelcoming way.
She is invited to go to Brighton by Mrs Forster. Her mother is very delighted and wishes her daughter well. Lydia is absolutely overjoyed about her invitation to Brighton from Mrs. Forster. Lydia feels very special and required as Mrs Forster and Lydia resemble each other. Mrs. Bennet shows her delight
"Mrs Bennet was diffuse in her good wishes for the felicity of her daughter, and impressive in her injunctions that she would not miss the opportunity of enjoying herself as much as possible" (Chapter 41)
Mrs. Bennet shows her delight and can only wish Lydia well as she thinks that Lydia's happiness is important and is unaware of the disgrace that she and the rest of her family soon will have to suffer. She assumes Lydia can be trusted and believes that she is mature and responsible enough to go.
While Lydia roams about the house in restless ecstasy she is totally inattentive to her sister Kitty's feelings. Kitty felt extremely neglected and alienated. She becomes isolated. She is confused and can't understand why she isn't invited to Brighton. In addition she doesn't have any permission to go. She expresses her jealousy and frustration on several occasions.
"I cannot see why Mrs. Forster should not ask me as well as Lydia" (Chapter 41)
Kitty feels she is entitled to be invited along with Lydia as she is two years older than her, despite not being acquainted with Mrs. Forster to the extent that Lydia is. Kitty is annoyed by this but can't do much about it. She becomes extremely emotional.
"Though I am not her particular friend. I have just as much right to be asked as she has, and more too, for I am two years older." (Chapter 41)
Kitty cannot accept the fact that she will not be going and exposes her disappointment.
Lydia embodies the spirit of joy, and therefore she's inattentive of Kitty's feelings due to her selfishness which she proudly expresses after her marriage. Elizabeth is enormously worried about Lydia going to Brighton. She expresses her worries about this matter.
"Lydia will never be easy till she has exposed herself in some public place or other, and we can never expect her to do it with so little expense or inconvenience to her family as under the present circumstances." (chapter41)
Elizabeth it totally aware of Lydia's capabilities and is worried that this agreement may cause a dreadful aftermath. Elizabeth tirelessly tries to convince her father not to allow Lydia to depart. She is concerned about her whole family's reputation. She has a negative feeling about this matter and expects nothing more than depressing results. She also feels that Kitty may be affected by this and mentions it.
"In this danger Kitty is also comprehended. She will follow wherever Lydia leads. Vain, ignorant, idle, and absolutely uncontrolled! " (Chapter 41)
Elizabeth expresses her frustration to no positive effect as she fails to convince her father since he has taken the matter from a different aspect.
"We shall have no peace at Longbourn if Lydia does not go to Brighton." (Chapter 41)
Initially he has the same thinking as Elizabeth but in contrast he has no concern about the outcome of her going to Brighton as he can only think about his own comfort. This is also why he refuses to give Kitty permission to go.
Lydia is then sent to Brighton. The situation in Longbourn improves. The Bennets are all restored to happiness and the spirit of joy. Kitty was re-established after an emotional suffering.
Gradually at this point Elizabeth starts to develop feelings for Mr Darcy and is quite delighted when she hears that she is to meet him whilst on a trip with her aunty Mrs. Gardiner.
Elizabeth is arriving at Pemberley where Mr. Darcy was also to be found. Her acquaintance with Darcy was improving on a regular basis during her stay. She acknowledged what type of gentlemen Darcy really is. She also gets to meet Georgiana Darcy the sister of Mr Darcy who to Elizabeth's surprise is a very charming young lady rather than a proud one.
Elizabeth earns her acquaintance with Miss Darcy comprehensively and learns more about Darcy where as Darcy himself expresses this by assisting Elizabeth and accompanying her.
During her stay Elizabeth receives letters from Jane. One of the letters includes the most horrifying news that Lydia has eloped with Mr Wickham. Elizabeth is astonished by the message derived in the letter and expresses her emotions since she is absolutely confounded and depressed.
"Oh! Thoughtless, thoughtless Lydia!" (Chapter 47)
"What a letter is this, to be written at such a moment. But at least it shews, that she was serious in the object of her journey. Whatever he might afterwards persuade her to, it was not on her side a scheme of infamy. My poor father! How he must have felt it!"(Chapter 47)
Elizabeth's initial worry is her father's feelings. This is entirely due to the fact that it was Mr Bennet's decision to allow Lydia to go. Elizabeth has the realisation of the knowledge that her father will feel that he has made the biggest error of his life and will feel immensely guilty
Jane expresses her devastation and requests for Elizabeth to return at once since there is chaos and astonishment from this shameless act by Lydia. The whole family regrets sending Lydia. Mrs. Bennet is going through an immensely tense emotional phase. Mr Bennet however handles the case with ease and isn't highly stressed. Kitty to everyone's surprise was totally aware of this and wasn't amazed.
"To Kitty, however, it does not seem so wholly unexpected." (Chapter 47)
Jane mentions this in her letter. Kitty already has negative feelings about this matter and didn't suggest that it was unexpected. Elizabeth is totally besieged with sad emotions mainly due to her absence and her concern for poor Lydia.
Mr Darcy notices this and decides to take command of the situation. The Bennets were totally disgraced by this and were criticised by the community. The only way to redeem the Bennets from further disgrace was for Wickham to marry Lydia, as that was crucial for a better future for everyone. Mr Darcy takes action and meets Wickham, and fulfils Wickham's demands by paying all his debts off which encouraged Wickham to marry Lydia.
Though everyone was thoroughly depressed and disgusted by Lydia's unreliability and selfishness they were quite soon after relieved after hearing that Wickham was to marry Lydia. Darcy's presence was vital in this and deserves a great amount of credit. The matter is soon after solved and Lydia is reunited with her family. She feels really proud of herself that she is the first of five daughters to get married. The matter could be solved more comprehensively had Lydia been married according to normal rituals and this would support Darcy and Elizabeth's situation. Eventually out of all the negative factors the family retains positive things to consider. The fact that Lydia got married was a relief and for Elizabeth the main positive factor was acknowledging Darcy's real personality as he was the key to Lydia's successful marriage.
Conclusion
From "Pride and Prejudice" one can learn that having pride is not a recommendable aspect to have in your personality. It ruins your reputation within a community as we can see from Mr Darcy who eventually shows his true personality and evolves from a disliked person to an admired one. He becomes a vital part in recovering the Bennet family. All the negatives which occur in the story are redeemed in the end. Lydia is a happy young lady after her marriage. Elizabeth finds herself a man of wisdom who has the potential to become a great husband for her. Mr Darcy proves this continuously because of his support. Mr and Mrs Bennet, Jane, Kitty and Mary are all happy for Lydia after the family reunites after her marriage. After all the negative events the family views the result from a positive point of view as the problematic issues have been solved.
The story portrays the significance of how marriage was treated in the 19th century. The elopement of a woman with a man was very common yet it wasn't socially accepted. As we can see from Mrs Bennet's reaction it is a painful experience upon the mother just as well as the entire family. The whole community changes their view about the Bennet family due to a selfish individual mistake by Lydia.
Pride and Prejudice shows how vastly the culture within Britain has changed within one century. It was traditional for the parents of a daughter to choose their husband where as at present this is a rare tradition within Britain. However, this type of culture can still be seen in many parts of the world. People from those cultures may read this story and may relate to it. The story gives us an image of how romance and relationships took place during that time enabling us to compare and contrast it with the present.
It all sums up to a conclusion that Jane Austin is successful in conveying the message that unity is important within a family and that selfishness which Lydia shows can ruin an entire family's reputation.
Related Topics