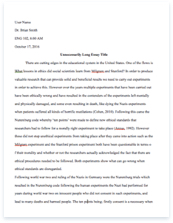 The whole doc is available only for registered users
A limited time offer! Get a custom sample essay written according to your requirements urgent 3h delivery guaranteed
Order Now
This part of my life…this part is all about trying to make the right choice for my future. The right choice so I can pursue my dream. I got a dream and this dream is to have a degree from an English university and have a career within the UN after volunteering. The fact that I want to volunteer for the United Nations is also based on my personal experience. From an early age, I was taking part in voluntary activities at the local and community level. It helped me understand that the motivation of a volunteer is special. I use the world « special » because the fact of doing something voluntarily, involves contribute without necessarily expecting something in return. One of many questions everybody asks me is why I want to work for the United Nations. Let me start off by writing that the United Nations was established after World War 2 in 1945 in purpose to maintain world peace and security. Being able to have an impact on the global security and world peace is indeed challenging, but it would be a huge achievement for me as a person.
The United Nations also has a purpose to develop friendly relations among different nations. The United Nations also increases respect for the Human Rights and try to create a better standard of living in developing countries and this is one of many reasons why I want to work and represent them. Their activities cover all parts of the globe and they also cover a number of global issues such as environmental protection and refugees, the fight against terrorism as well as disarmament and non-proliferation. This organization is also involved in the promotion of democracy, human rights, expansion of food production and public health etc. They are also responsible in many other important issues in order to achieve their objectives that include focusing in actions to try to create a more secure world not only for present generations but also future generations. This organization is based on gender equality and justice.
Their work is based on neutrality and they are objective. By their presence around the world they have the strength and the ability to have a large impact in countries where they are present. In order to come closer to my dream, to apply to universities in the UK, I had to choose the right course for me. I first wanted to study Marketing but later realized that this course was not for me after all. I realized that I wanted to study something that has to do with politics and my final decision was to study Politics and International Relations. I reached out to Across the Pond. Across the Pond offers free advice for anyone interested in studying in the UK. They have advisors that are expert when it comes to studies in the UK. The advisors, who also happened to have studied in the UK, help you through the entire application process and every question you have when it comes to study in Britain. They will help you find the university that fits you best, in terms of both professional and personal goals. They will help you improve your application so you that you have more chances to get into the school you want to study at. After communicating with my advisor I had to apply through the Universities and Colleges Admissions Service known as UCAS.
I had to write a personal statement where I wrote about who I am as a person and why I wanted to study the course I wanted to study. After this I applied to six different universities (Brunel University, University of Mary Queen, Kingston University, City University, Middlesex University and Oxford Brookes University). I waited for 3 weeks before I got my answers. I have received conditional offer from all the universities I've applied to but my firm choice is Kingston University. Kingston University is situated in south-west London. It has four different campuses. This institution of higher education is known for its career focused courses and excellent high quality teaching. There are 21 000 students and 4 000 of them are international students from 154 countries. The students play an important role in this university life by bringing new ideas, methods and experiences into their society.
Kingston University has one of the most ethnically diverse student populations of any British university. It is UK's leading modern university and the Complete University Guide 2014 also adds that this university is one of Britain's fastest growing universities in the past year. Kingston is a good university with good academic teachers and the university's reputation is good. Its location is approximately 30 minutes away from central London and the university offers a mix of city mix of city and rural environments. All the faculties of the University are considered excellent. With its excellent contact within organizations and business across London, the university is an ideal choice for me and for those wishing to experience London, both in terms of opportunity for work experience, studies and social life.
I see no disadvantages with studying at my firm choice university. Kingston University and studying abroad will give me the job opportunities after my studies. Employers look for the soft skills that students typically develop abroad such as flexibility and communication skills. I always wanted to study abroad. The competence and experience that I will acquire abroad will be of great value both for me and the environment I will be working in. Studying abroad builds your self confidence. You become mature and start managing your own life. Living and studying abroad builds cultural awareness and a deeper understanding of global challenges and opportunities.
Sources
http://no.studyacrossthepond.com/universities/kingston-university http://www.kingston.ac.uk/
http://no.studyacrossthepond.com/
https://www.ucas.com/
Related Topics