Poetry and signs of modernity – are they compatible?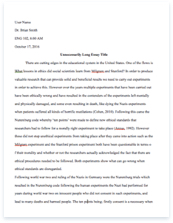 The whole doc is available only for registered users
Pages: 6
Word count: 1283
Category: Poetry
A limited time offer! Get a custom sample essay written according to your requirements urgent 3h delivery guaranteed
Order Now
One of the characteristic signs of our modern time is that people, immersed in the constantly changing social environment, in many cases prefer to turn to simplistic sources of information, like mass media, in their quest to get at the root of what is happening in our society. As a side effect of this tendency, literature and especially poetry, which may offer indirect and metaphorical but often the deepest insights into many of our social problems, seem to have their popularity diminished among modern audiences, and particularly among the younger generation.
In the meantime, poetry can endow a careful and respectful reader with a true pleasure when seemingly simple word structure can evoke so many different emotions and mental images. To exemplify this we may turn our attention to Denise Duhamel (born 1961), a poet represented ??? in The Best American Poetry 2000 (American Poems 2006). One of her recent books is Queen for a Day: Selected and New Poems, and in this collection the poem "For the One Man Who Likes My Thighs" expresses personal psychological experiences of the author that are familiar to most of us, and at the same time raises some social and feminist questions. Therefore, I believe that this short poem perfectly demonstrates the power of poetry to impress and inspire.
The poem is devoted to what is probably one of the typical signs of modernity in the Western world – to the social pressures exerted on women in terms of their expected compliance with the common standards of beauty, which apparently signifies that women are not yet completely free in comparison to men, who to a large degree define those standards. This general theme of the poem enables us to categorize it as the one exposing a feminist world view. However, Duhamel makes her poem such a live piece of writing that her heroine, with whom the author at least closely associates herself, emerges in the first place as a human being standing in the need of a positive self-recognition and love. That these concerns are wrapped up in the form of typically female experiences is important, but they could as well be represented from other points of view. Nevertheless, the author is a woman, and this poem can be completely felt only by other women.
The author uses a mixture of narrative poetry, as she is telling us a particular story, and satire, as she is depicting the consequences of the pressure stemming from the social expectations of conformity to the image of beauty that is forced upon women as an almost obligatory requirement. The poem opens in an ironic way with the allusion to an ubiquitous problem for many women who are trying to fight their excessive weight and its cosmetic consequences. Duhamel writes: ". . . the expensive cream . . . that promised . . ." (Duhamel 2001, p.17), and the irony here lies in the very fact that this particular narrative poem starts with the depiction of the obsession with the looks that characterizes the heroine.
That this cream has to be ". . . applied nightly to the problem spots . . ." (Duhamel 2001, p.17) metaphorically suggests that this cream is a product of the commercial culture, the hidden motive of which is in reality to perpetuate such "problem spots" in the minds of its female customers on whom it makes money. Indeed, for the heroine of the poem the cream did not work, and she continued her quest for beauty that led her to the Profile Health Spa, another institution of the mentioned commercial culture that exploits female concerns with their body image, and in which personnel uses "quasi-scientific" terms and approaches that are not only ineffective, but require additional healing from them. At this point of the poem we encounter the further condemnation of the situation when women are ready to do everything in order to be promised that they will look in accordance with the imposed image of beauty.
Duhamel continues: "When they healed, my legs still looked like tapioca pudding" (Duhamel 2001, p.17). This line offers a vivid imagery that describes thoughts that pervade the self-perception of the protagonist of the poem who uses the trope called simile to establish a resemblance between a part of the human body and something that is not associated with it. Again, this literary technique reinforces our assurance that the woman who tells us her story perceives her own body as something alien. In this way, the author of the poem can be said to acutely problematize the urgent psychological and social issue of how the improper perception of women by society negatively influences their own self-perception (Fink 2001, pp.38-93).
That this situation is deeply disturbing for the heroine can be learned not only from her recollections in the middle of the poem about the offensive ways she was treated in the past, but as well from her insightful remark: "I had to take everyone`s advice, fearing that if I didn`t, my thighs would truly be all my own fault" (Duhamel 2001, p.17). These lines suggest that the external pressure is indeed the main factor that compels most women to follow `advices`, even if only to create an impression that at least they are doing something. To show how strong this motive can be, Duhamel just before this excerpt was using a hyperbolic trope: "I ate nothing but a steak for a week" (Duhamel 2001, p.17).
Having created such a background, painfully familiar for many of her readers, Duhamel takes a turn from the description of the heroine`s plight to find a means to remove her annoying problem, to the account of her attempts to understand the roots of the perceived trouble. She wonders in this regard that "It`s embarrassing, especially being a feminist", then reads a self-help book and tries to change her attitude to the problem with the look of her thighs. And it was at the moment of being an aunt that she "forgot for an instant" about her pressing "thigh dilemma" and found out that anxiety did not have full control over her. In a dramatic turn, represented by the ultimate test of the validity of her thigh dilemma, ". . . it happened later that I fell in love . . ."
Her beloved says to her that he likes her thighs, and the heroine initially refuses to believe him. Eventually, she realizes that all of her previous worries ". . . made no sense the way love makes no sense . . ." In this way, we are left with a strong impression of a contrast between the main body of the poem in which the heroine does not even allow that her problem may turn out to be artificial, and the optimistic and inspiring conclusion. After the careful reading of the whole text we may expand our understanding of the meaning of the title, in which we can now find a hidden metonymy, represented by the possibility to substitute "My Thighs" with "me as I am".
Such a multitude of meanings is reinforced by her masterful use of free-verse rhythmic cadence instead of the traditional usage of meter. She makes her text sound as realistic as possible as a real-life account of one woman out of many with similar concerns.
Sources
"Denise Duhamel". American Poems, 2006. 26 March, 2006
<http://www.americanpoems.com/poets/Denise-Duhamel>
Duhamel, Denise. Queen for a Day: Selected and New Poems. University of Pittsburgh Press,
2001.
Fink, Thomas. A Different Sense of Power: Problems of Community in Late-Twentieth-
Century U.S. Poetry. Fairleigh Dickinson UP, 2001.
Goring, Paul, Hawthorn, Jeremy, and Mitchell, Domhnall. Studying Literature: The Essential
Companion. Hodder Arnold, 2001.
Related Topics