Orientation to Strategic Leader Education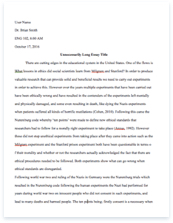 The whole doc is available only for registered users
A limited time offer! Get a custom sample essay written according to your requirements urgent 3h delivery guaranteed
Order Now
The U.S. Army War College is accredited by the Commission on Higher Education of the Middle States Association of Colleges and Schools, 3624 Market Street, Philadelphia, PA 19104, (215) 662-5606. The Commission on Higher Education is an institutional accrediting agency recognized by the U.S. Secretary of Education and the Council for Higher Education Accreditation.
The views expressed in this student academic research paper are those of the author and do not reflect the official policy or position of the Department of the Army, Department of Defense, or the United States Government.
U.S. Army War College
Carlisle Barracks, Pennsylvania 17013
Victor Davis Hanson uses his Opinion Editorial as a scare tactic to garner support for opposing President Obama's 2012 defense budget cut of $500 billion dollars. This essay will identify and analyze two significant thinking shortcomings in the op-ed piece "Heavy Price Of Defense Spending Cuts: nations that choose butter over guns atrophy and die." While Hanson pulls together world renowned facts related to failures in defense related strategies from countries around the world, whom have shifted to a national budget more focused on "butter" related efforts than defense, Hanson conveniently forgets the US' most successful strategy in ending the Cold War, the Strategic Defense Initiative (SDI), played a major factor in ending the Cold War 1947–19911. During this period Russia spent over 90% of its gross national product on defense which ultimately bankrupt their Nation2. Hanson provides numerous examples on the effects of social, political, and economic impact of budget decisions within the US, at the same time highlighting a myriad of shortcomings in his rationale to not support President Obama's budget.
Hanson is a registered democrat, whom advocates as a neoconservist, that voted for George W. Bush in 2000 and 20043. This provides and understanding of his biases and preferences towards the defense budget. For example, Hanson discusses President Truman's efforts in wanting to eliminate the US Marine Corps (USMC) by discussing the impact of USMC ground forces during the Korean War and Iraqi war efforts only. His limited knowledge of the efforts of the entire military service, particular the efforts of the US Army, whom pushed the enemy back in both cases thus not allowing them to gain further ground.4 A more holistic view would have provided an adequate case for maintenance and sustainability of military forces based on the holistic contributions of all the military services. In another example of his shortcomings, Hanson is limited in providing logic and reasoning in support of a strong military. He uses datapoints to support his fallacious "Red Herring" argument, which detracts and isolates a reader to form an opinion with limited information5.
Hanson fails to report significant data such as the US has been the world's largest national economy since at least the 1920 and the US' nominal GDP was estimated to be $16.8 trillion (as of 2013)6. The defense budget for 2013 is $495.6 billion (4.2 percent)7 and defense spending has ranged from 2.9 to 4.2 percent of the GDP over over the past 25 years. From 2001 to 2012 military spending grew from 2.9 to its highest percentage rate in 2010 at 4.2 percent. His limited view does not take into account the financial impact of an expensive military, deficit, and financial interest of the debt paid by the United States. In conclusion, Hanson also reports that of the 5% defense budget; 80% of the military budget is spent on training and compensation. While this appears to be a good datapoint in that it is a direct correlation to "butter" related activities.
Training is relative to education and compensation is relative to pay and benefits. A number of questions which arise: If 80% of the military budget is relative to "butter" related activities, and 20% is being spent for direct defense related efforts, then why are these costs included in the defense budget? Would shifting the costs for military training be better suited at the Department of Labor (current budget of $11.8 billion)? Would shifting the costs for compensation related healthcare be better situated at the Department of Health and Human Services (current budget s $77.1 billion) and the Department of Veterans Affairs (current budget s $65.3 billion)? If Hanson's belief of a strong military is sincere, then innovative thinking in a collaborative approach to the defense of the nation is needed. In the case of calendar year 2013, moving 80% of the defense budget to "butter" related activities would reduce defense spending by $386 billion dollars. This would therefore allow for defense related activities to be focused on appropriately.
Related Topics