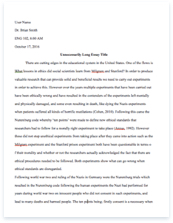 The whole doc is available only for registered users
A limited time offer! Get a custom sample essay written according to your requirements urgent 3h delivery guaranteed
Order Now
            The Decameron, a collection of 100 short stories by Italian author Giovanni Boccaccio. The allegorical work is best known for tales of love in all its forms from erotic to tragic. The book is formed as a story-telling session by ten young Florentines who banded together to escape the decline of medieval Christian civilization by fleeing the countryside. The Decameron is organized as a set of ten stories per day for ten days by somewhat prosperous, mostly women, people who tells stories of love as well as criticism of the Catholic Church.
            As the name suggest the Decameron is infused with a medieval sense of numerological and mythical significance. For instance, the seven young women are said to represent the four cardinal virtues, prudence, Justice, Temperance and Fortitude. And the three theological virtues, Faith, Hope and Charity. Another numerological proposition is that the three men are the tripartite division of the soul. (Reason, Spirit and Lust). The evidence for this is the naming convention used for the characters as their names are in fact pseudonyms of their chose virtue. For example, Pampinea means the flourishing one or Fiammetta as small flame or Filomena is faithful in love or Lauretta which means wise crowned with laurels
            Finally, the Decameron also presents the popular world view of the time which holds that the Lady of Fortune is fickle and that luck an rise and fall view external influence. The satirized depiction of the Church is a symbol of the widespread discontent following the black death.
Related Topics