'Open House' By Theodore Roethke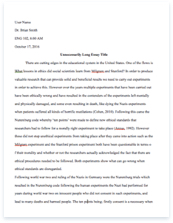 The whole doc is available only for registered users
Pages: 2
Word count: 431
Category: Poetry
A limited time offer! Get a custom sample essay written according to your requirements urgent 3h delivery guaranteed
Order Now
            In some poetry, there is a mask of sorts, either which is used by the author to cast a certain light on what is being said in the poem, or to get a certain meaning across to the reader. The poet describes what others see, the package surrounding the idea behind it. In the case of Theodore Roethke's "Open House", it would seem that the author is doing quite the opposite. He is not only portrayed to be honest and upfront with his audience, but he is showing that he is being painfully open and honest. In the second stanza, the "nakedness", or openness that he is showing is an unintended mask, with the author literally indicating that "nakedness is (his) shield". The author has made it quite clear that he is not able to cover his feelings up, and that the true, raw emotions he has are there for all to see.
            The other interesting point about this poem is the rhyme scheme. The first two stanzas have a clear 1, 2, 1, 2, 3, 3 rhyming pattern, while in the last stanza, only the first and third lines rhyme. Looking at the words visually, they seem to go together, but when read verbally, there is not any actual rhymes between the ending sounds of the words. There are quite a few poets who use the pattern of rhyming or not rhyming as a literary tool that helps to move the poem along at a certain rate, which better involves the reader as they go along with the words. This might be intentional, due to the increasing emotions which seems to be the most intense during the last two lines of the poem. The poem "Open House" can surely be seen as not only a beautiful piece of art, but also can be interpreted as an intense emotional release for the author, which even he says, "In strict language strict and pure."
The author goes through a range of different emotions which are thought of as very intense, such as love, anguish, anger, rage, and is completed with agony. As the title intends, the audience is free to see the author's emotions, and they are to be believed true, as there are a couple of different references to this, one of which being, "The deed will speak the truth.", and the other stating "I stop the lying mouth." This honesty only adds to the emotion of this piece, making it more personal for the author, and for the audience which is reading the work.
Related Topics