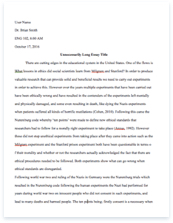 The whole doc is available only for registered users
Pages: 4
Word count: 971
Category: Novel
A limited time offer! Get a custom sample essay written according to your requirements urgent 3h delivery guaranteed
Order Now
Alexandre Dumas also known as Alexandre Dumas, Pere is a french author best known for his talents, prolific plays, and historical adventure novels. He was born on july 24, 1802 in villers-cotterers, France. Duams, got his last name from his grandmother, who was a former haitian slave. He was french's most popular authors in the 19th century. His novels the three musketeers and the court of monte cristo was indisputable. They were both written in the year 1844, and translated into English two years later. The author sets the novel at the time france was going through a lot of political plots.
According to the penquin Readers sheet: "Louis XIII had been on the throne for many years, but during his minority, from 1610 to 1617, his mother Marie de Médicis had served as regent and became extremely powerful. She allied France with Hapsburg Spain and arranged the marriage in 1615 of Louis to Princess Anne of Austria, daughter of Philip III, king of Spain. She also arranged for Cardinal Richelieu to become one of Louis' ministers, and eventually his prime minister. He became even more powerful when the Queen Mother unsuccessfully tried to have him removed from power in 1630".
The story began in chapter one when a poor, noble young man from Gascony, named D'Artagnan embarks on a journey to make ends meets and fortunes in Paris. His father gave him a horse, fifteen ecus, and a letter of introduction to the captain of the king's musketeers and childhood friend, monsieur De Treville. He possesses courage, strength, adventurous spirit, and devotion to the cause which are qualities of a great musketeer. On his arrival to Paris, his letter of introduction got stolen.
According to Houghton Mifflin Harcourt:
"While Treville is writing a new letter of introduction, d'Artagnan glances out the window and, by accident, sees the person who robbed him. He runs after him, and while pursuing him, he offends three musketeers: first, he collides with Athos, reinjuring Athos's wounded shoulder; then he jostles Porthos and reveals a partly counterfeit golden shoulder belt that he is wearing; and finally, he offends Aramis by ungallantly and unintentionally bringing attention to a lady's handkerchief. He challenges each of the musketeers to a duel. After he meets the musketeers and begins dueling with Athos, they are all threatened with arrest by the dreaded cardinal's guards because of a law against dueling. D'Artagnan joins forces with the musketeers and helps drive the cardinal's men away. Thus, almost immediately after his arrival in Paris D'Artagnan becomes an intimate friend of the three musketeers".
Athos, count de la fere was in love with milady de winter often referred to as milady who betrayed him, and was a spy for the cardinal. She was to seduce the duke of Buckingham who was secretly in love with Queen Anne of France. Cardinal Richelieu plots with milady to steal two of the diamond pins of the queen gifted by the king. With his connections and spies everywhere, the Cardinal was able to find out the secret affair between the queen and the duke of Buckingham.
He was determined to ruin the queen's honor after she rejected his sexual offer. And so, when he learnt that the queen gave her diamond tags to the duke, he advised the king to throw a party/ ball and for the queen to wear the diamonds to the event. When the queen's attendants, Constance Bonacieux heard about the plot she decided to offer her help to the queen by pleading with D'Artagnan to go to London and retrieve the diamonds. Meanwhile the cardinal has already instructed the beautiful milady to go to London, seduce the duke, and steal two diamond tags from the twelve and return it to him for blackmail.
Despite how dangerous the mission was, D'Artagnan was pleased to accept it which was another way of him proving his love to Bonacieux whom he had rescued before from being captured. Accompanied by the three musketeers, they began the trip to London. With the cardinal's spies everywhere, they were ambushed and the musketeers weren't able to arrive in London with D'Artagnan. As soon as he arrived, he immediately asked Buckingham for the diamond stud.
Unfortunately Milady had already come in earlier and stolen two pieces from the diamond stud. Buckingham requested for a duplicate from a jeweler and arranged to hand over the complete jewelry to D'artagnan the next day early at the dock. But milady arrives very early at the dock and there was a struggle because Buckingham refuses to give them to her. So she stabs him and run away only for D'Artagnan to find him dead. She finally returns to Paris and gave Richelieu the two pieces she took which made him happy considering that the king was going to find out about the missing studs unknown to him was already duplicated. With time running out, the ball is able to start and the queen is restless since she hasn't received her jewel.
D'Artagnan finally arrives and gives the jewel to the queen; 10 original and 2 duplicates which she wore happily to the king. Unknown to them, Milady over hears the queen telling D'Artagnan the place where Constance went to live for her safety, and she hurries over there and kills her. When D'Artagnan and the musketeers arrive they saw Milady running away and Constance dead. They caught up with her and accuses her of all the crimes she committed and sentenced her to death according to the law. Athos also realizes that Milady was his wife whom he thought was already dead long ago.
In Conclusion, The Musketeers were courageous young men who were able to defeat their opponents because they had a common goal and mind set based on Trust, Quest, love, honor, and friendship. The Phoenix guard by Steven Brust is also a similar drama to the musketeers
Related Topics