Necessity of Involving Strict Requirements in Order to Give People the Right to Die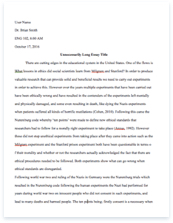 The whole doc is available only for registered users
A limited time offer! Get a custom sample essay written according to your requirements urgent 3h delivery guaranteed
Order Now
Being diagnosed with a debilitating or terminal illness is one of the worse things that could happen to a person. There are some options out there, such as hospice care, palliative treatment, or pain control. However, these are not always the best option for the patient. Some patients would prefer to die at their own will, peacefully and by their choice. The diagnosis of such an illness has brought the death of the patient much closer than expected, so giving patients the right to die only gives them control over their impending and inescapable death. All patients who meet certain requirements should have the right to die, if assisted suicide is allowed in California, patients will finally have an alternative option and palliative care will improve for all patients.
Making assisted suicide legal will give patients and their families another option when facing difficult life decisions over a person's health status. Assisted suicide provides patients with a safer method to die under a physicians' supervision. "Physician-assisted suicide is not fundamentally different from the withholding or withdrawing of medical treatment" (Harvard Law Review 1992). Patients already have the right to refuse life-saving treatment, such as "do not resuscitate" orders and other directions that can be stated in living will. Patients only have two options when they are reaching the end of their lives. These are palliative care and hospice care. Palliative care is when the patient is given treatment to slow the progression of the illness and decrease their symptoms. Hospice care is the same as palliative care but is only available for patients in their last six months of life. Giving patients the right to die does not take away these other options, but instead gives patients another option to consider when they are already getting close to their deathbeds.
Having the option of assisted suicide available to patients will improve care for all patients under palliative care, even those who do not want to speed up their death. According to Onwuteaka-Philipsen, "…a request for euthanasia makes physicians more aware of the need for optimizing palliative care" (2010). This shows how having the option of assisted suicide can open more doors for communication between doctors and patients. Doctors will not be able to encourage patients to choose this option, but can guide them to the best option available for them.
Patients must have less than six months to live with a terminal health issue and must be found mentally competent by a psychiatrist. Oregon has a law allowing assisted suicide called the "Death with Dignity Act" which passed in 1994. This law requires that patients "make three requests – two oral and one written – and be diagnosed by two doctors as terminal and expected to die within six months…must inform the patient of feasible alternatives to suicide…and must refer the patient for a psychological examination if needed" (Jost 2005). The Oregon law can act as a framework as to what works when dealing with such a controversial issue. By having many strict requirements, it ensures that patients do not jump into the decision of speeding up their death. Forcing patients into assisted suicide is wrong and doctors will be prosecuted for helping a patient who is not mentally competent. By requiring patients to be found mentally competent by a psychiatrist, the state will protect doctors against lawsuits from grieving family members (Stewart 2011). Patients who do not meet requirements will not be allowed to receive medication to end their life. According to Onwuteaka-Philipsen, thirty-eight percent of patients who requested medication were denied because they did not meet the requirements (2010). These requirements will ensure that doctors do not coerce or give medication to patients who do not need it.
In order to give patients the right to die, a waiting period of one month will be required which patients will use to weigh the benefits of life and death before committing to their decision. Doctor Eric Kress practices medicine in Montana; he testified before the Montana state legislator and has given lethal drugs to some of his patients. He meets "with patients several times over extended periods to make sure that they understood what they were doing" (Karaim 2013) before prescribing the medication for his patients. This waiting period will ensure that patients are not jumping to this decision and have actually put some thought into ending their life. It is not easy to think about, so this makes sure that people are not being coerced or pushed into such a big decision without enough time to think about it.
Allowing assisted suicide will act as a safety net for patients. Not everyone who requests the medication will actually use it. "In the seven years the measure has been in effect, 208 people have ended their lives under the law, according to the Oregon Department of Human Services" (Jost 2005). Although this number is higher than it was before the law was passed, it is still only about thirty people who go through with this decision a year. Only about one-third of requests for assisted suicide or euthanasia are honored (Onwuteaka-Philipsen 2010). In Oregon, patients have received the medication and have chosen to not take it. This medication offers patients comfort by being available if their illness or symptoms get worse.
Assisted suicide is a controversial topic and many people may think they know what side of the argument that are on, but they have not done research to actually understand the topic. Taking a person's life is not a simple task and that is why there must be strict requirements in order to give people the right to die. By giving patients this option, they no longer have to suffer and will have more options to consider at such a hard time in their lives.
Related Topics