The Museu Da Língua Portuguesa and the Museum Afro Brazil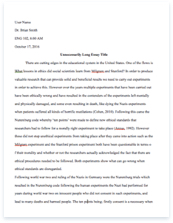 The whole doc is available only for registered users
Pages: 7
Word count: 1561
Category: Heritage
A limited time offer! Get a custom sample essay written according to your requirements urgent 3h delivery guaranteed
Order Now
The Museu Da Língua Portuguesa and the Museum Afro Brazil are more than just buildings of artifacts and history. Each museum contains important artifacts that remind guests of how their language as well as culture has developed over time. Exhibits represent events that are important to the language and country, depicting how languages and persons of different origins interact. Even though a fire put The Museum of the Portuguese Language out of commission for a few years, both museums have provided profound impacts towards the community of Portuguese speaking countries, also known as the "Lusosphere". These countries include Brazil, Portugal, Angola, Mozambique, Guinea-Bissau, East Timor, Equatorial Guinea, Macau, and Cape Verde.
Although both museums are located in Sao Paulo, Brazil, thousands of guests from the nine Portuguese speaking countries enter each day. These museums have impacted Portuguese speaking countries by educating the public on cultural origins, highlighting heritage by providing amazing artifacts, and maintaining the Brazil-Portuguese identity.
One of the most valuable and sought-after assets around the globe is education. Most museums around the world are primarily established to educate. When the community originally came together and decided to create museums based off of the Portuguese language and Afro-Brazilians they had one objective in mind. The objective primarily being educating about culture. In 2006, The Museum of the Portuguese Language had around 580,000 visitors. Most of those visitors were originally from Portuguese speaking countries desperate to understand the origins of the Portuguese language. Museum Afro-Brazil also has thousands of visitors each year, the museum provides 300,000 artifacts from the African culture that developed in Brazil.
The two museums aim to give guests more knowledge about the Portuguese language and Afro-Brazilians once they are done observing the museums. Both museums have given guests a better understanding of their language and the Afro-Brazilian culture, but most importantly educating guests on a culture that were once enslaved. Ultimately helping non-Africans become more understanding, tolerant, and accepting of the once enslaved culture.
Both museums are also available in digital platforms, this allows for people from Portuguese speaking countries far from São Paulo to enjoy and learn about the Portuguese language and Afro-Brazilians. Many of the museums allow for school sponsored events and school trips. Even students in study abroad programs stop and visit these amazing museums. This has aided in the education of young children and university students.
Museums are a very beneficial medium for preserving cultural heritage. The preservation of artifacts not only allows for people to study anthropology, it assists in the cultivation of cultural appreciation. In order to have a more assimilated society, people must learn to understand and respect the heritage of other cultures. Studying different exhibits within a museum will help the observer draw a correlation to his or herself which will inevitably turn them more compassionate and empathetic to that culture. Research shows that seeing something first hand, as opposed to a picture or reading, will help the individual retain that information later in in their life (Wages).
In Brazil, race has been used to discriminate against Afro-Brazilians whom are confined in the lower levels of the social hierarchy. Although many people in Brazil have considered race to be a non-issue, new social movements have promoted black identity. These new politics of identity is present in different ways throughout the Brazilian museums. Recently, the developments of new Afro-Brazilian museums, have created a positive image toward African Americans and a new outlook on their race and ideologies separately from white values and beliefs.
The creation of the Afro-Brazilian Museum in Salvador represents a new image of the African American population and is part of the movement of black identity in Brazil. Pierre Verger, creator of the Museum, Casa do Benin, spent most of his life in Salvador and African nations making cultural exchanges between Brazil and Africa. His photographs, documents, and material that were gathered during his expeditions were collected and exhibited. The Afro-Brazilian Museum consists mainly of artifacts from and inspired by the African culture and religion.
The development of Afro-Brazilian Museums, which endorse the positive image of the black community in Brazil, are viewed to have helped the movement towards assimilation of Afro-Brazilian communities with the masses (Sepúlveda dos Santos). There are many exhibits in the museum that demonstrate the abduction of Africans and transportation to Brazil during the slave trade. Although they can assist Afro-Brazilians reminisce on their heritage and culture, they also can help non-Afro-Brazilian cultures understand and appreciate the hardships the Africans had to face on their involuntary journey to Brazil. If one can understand the past, they may learn to appreciate the present. This concept can transcend a society composed of many segregated groups, to a uniform powerhouse.
The Museum of the Portuguese Language uses entertaining multimodal interactive exhibits in order to engage the visitors with the history of the Portuguese language (Museum of the Portuguese Language). By creating an engaging ambiance, the visitors are more likely to retain the information they learn from the different exhibits. The Grand Gallery focuses on the different aspects of language related parts of the culture: music, human relations, food, values etc. This gallery uses the Portuguese language as an umbrella to connect many subcultures who use the language to create a sense of unison. In the Word Alley, visitors can play with different prefixes, suffixes and radicals of words to form new ones (Museum of the Portuguese Language). By doing this the visitors can learn about different roots of words and the cultures who created them. This is analogous to the idea that if you can understand the heritage people derive from, you will learn to appreciate their modern culture.
When their creators first began brainstorming ideas for the museum, they knew how critical it was for the museum to preserve the cultural identity. While many in Brazil come from drastically different origins, the country shares a language and culture that has been shaped by these different origins. Brazil is known as one of the most diverse countries in the world with people migrating from all over the world as well as the four and a half million slaves that were transported from Africa. Due to these influences, the Brazilian culture is distinctly unique as an ethnic mix of foreign cultures. The need for museums that not only educate guests on the history of the culture, but strengthen it to preserve and build upon it. In a research paper by the University of Leicester we see the importance of this especially in recent decades: "In the recent decades, there has been an increasing emphasis on the defence of black identities not only amongst new social movements, but also amongst intellectuals. The development of new Afro-Brazilian museums, which endorse the creation of a positive image of blackness, may be seen as a part of this movement" (Sepúlveda dos Santos)
As in many other countries, Brazil has faced racial turmoil as a result of past actions and these museums, which remind the people of where they came from are part of a solution. The museums remind or teach guests of their lineage and shows how each and every person contributes to their culture therefore strengthening inter-racial relations.
Many Brazilians today do not necessarily understand how their language and culture came to be. Similarly, the roots of the English language are easily looked over by many people in the United States. These museums fill this incredibly necessary role and educate thousands on thousands of Portuguese speaking people who are interested to learn more about where they came from. Some of the ways they have done this is through the auditorium where a video is played for entertainment as well as educational purposes. They also have an exhibit called the "Plaza of Language", which has images of words illuminated on the floor and ceiling as well as audio files playing. The overall experience is known to be breathtaking and an extraordinarily interactive way to learn while enjoying yourself.
One can see in the readings that the people of Brazil hold their culture very dearly. With them establishing these two museums to educate the public on their cultural roots, they have shown that they aspire to educate generation after generation and preserve their culture for centuries to come.
Citations
Guilherme Lopes, Juliana Ribeiro da Silva. "BEVILACQUA, MUSEU AFRO BRASIL: DIFFICULTIES AND CHALLENGES OF THE COLLECTION DOCUMENTATION."

http://network.icom.museum/fileadmin/user_upload/minisites/cidoc/ConferencePapers/2015/Guilherme_Lopes_VIEIRA.pdf

Literacy and Non-Formal Education in Iraq | United Nations Educational, Scientific and Cultural Organization, Discovery Channel, Producer., www.unesco.org/new/en/brasilia/about-this-office/single-view/news/unesco_is_ready_to_coordinate_the_international_support_for/.

Makowski, Ann. "The Museum of the Portuguese Language." SEGD, 25 Oct. 2013, segd.org/content/museum-portuguese-language.

"Museum of the Portuguese Language." Portuguese in the World, www.learnportugueseinlisbon.com/blog/museum-of-the-portuguese-language.

"Museum of the Portuguese Language (Museu Da Lingua Portuguesa) – Sao Paulo, Brazil." Brazil My Country, www.brazilmycountry.com/sao-paulo-attractions/museum-of-the-portuguese-language/.

Ministry of Tourism, Culture and Sport. "The Importance of Culture" 24 May, 2016.

https://www.ontario.ca/document/environmental-scan-culture-sector-ontario-culture-strategy-background-document/importance-culture

Vinicius de Freitas, Marcus. "Brazil and Africa: Historic Relations and Future Opportunities" 8 February, 2016. http://www.gmfus.org/publications/brazil-and-africa-historic-relations-and-future-opportunities

Sepúlveda dos Santos, Myrian. 'Representations of black people in Brazilian museums.' Museum and Society [Online], 3.1 (2005): 51-65. Web. 10 Nov. 2018

Wages, Joan. "Why Museums Are Important." The Huffington Post, TheHuffingtonPost.com, 7 Dec. 2017, www.huffingtonpost.com/joan-wages/why-museums-are-important_b_6355710.html.  
Related Topics