"Much Ado About Nothing" by William Shakespeare Critical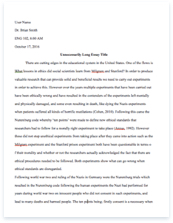 The whole doc is available only for registered users
A limited time offer! Get a custom sample essay written according to your requirements urgent 3h delivery guaranteed
Order Now
At the start of the play Claudio is strongly opposed to the idea of marriage but later he falls in love with Hero. Don John is jealous of Claudio because his brother Don Pedro likes him so much and because he is the prince's brother yet he is of the same social status as Claudio. Later, Claudio is led to believe that his friend Don Pedro is wooing Hero for himself when he promised to do it for Claudio by Don John. After this is quickly dispelled a date is set for the two to marry but the night before, Claudio and Don Pedro are taken by Don John and tricked into thinking Hero has been un-faithful to Claudio when they are actually seeing Borachio and Margaret. Claudio embarrasses Hero at the altar and is made to think she has died. When he finds out it wasn't her at the window he cries a lot and asks Leonato to punish him as he sees fit, but Leonato asks him to marry his niece who turns out to be Hero.
I think that although it could be argued both ways, overall Claudio gets what he deserves in the end. At the start of the story he thinks of her as an object and reflects a typical male in those times thinking that she should do what he says and not have a voice which she accepts. She doesn't speak out and lets the men speak for her as they would have done in the time the play is set.
Claudio sticks very closely to social rankings and talks down to people of lower social class "Benedick, didst thou note the daughter of signor Leonato" here he is using "thou" meaning the person he is talking to is inferior unlike Don Pedro who talks to everyone courteously as if they are of equal social rank "Amen, if you love her…" Later Claudio says "you speak this to fetch me in my lord?" using you as courtesy for a social equal even though Don Pedro is of higher rank. This makes him look arrogant and makes the audience dislike him.
In Act 1 Scene 1 Claudio is talking to Benedick about his opinion of Hero. He sees her as an object and a possession; lines 133+134
"Benedick: Would you buy her that you enquire after her?
Claudio: Can the world buy such a jewel?"
Benedick is joking at this point but Claudio is serious. He speaks in prose and declares that he wishes to marry her. Towards the end of the scene he starts speaking in verse; lines 223-231
"But now I am returned, and that war-thoughts
Have their places vacant, and in their rooms
Come thronging and delicate desires"
Words he uses, like; jewel and delicate desires suggests that maybe what he feels about her isn't love but just lust and that the only reason he likes her is that he has just come back from war and he is confused. This makes the audience feel sorry for Hero.
He also wants her money which is shown in line 220 where he asks if Leonato has an heir. He asks:"Hath Leonato any son, my lord?" because in that time his son would get all of his money.
In act 2 scene 1 Claudio is tricked for the first time by Don John. This shows that Don John doesn't like Claudio and might try again. He speaks in prose to start off with because he's pretending to be Benedick. Later (128-138) when he performs a soliloquy he speaks in verse again. He is very quick to believe Don John and to believe Don Pedro has betrayed him, this shows he is gullible and that he is very mistrusting.
In Act 3 Scene 2 when Don John tells him that Hero is disloyal he believes him immediately and makes up his mind that he will shame her at the altar before he has seen any proof: lines 92-93 "If I see anything tonight, why I should not marry her tomorrow in the congregation, where I should wed, there I will shame her." this reinforces how gullible he is and you could argue that he doesn't really love her if he trusts someone who has tricked him before instead of his potential wife.
By the End of Act 4 scene 1 the audience do not like Claudio at all. This is partly Hero's fault for being so pathetic as all the time he stands there accusing her of being a whore she doesn't stand up for herself and lets him carry on. He starts of calmly and sarcastically: lines 18-20 22-23
"Stand thee by, friar: father, by your leave,
Will you with free and unconstrained soul
Give me this maid your daughter…
…And what have I to give you back, whose worth
May counterpoise this rich and precious gift?"
He is saying that she is worthless and that he doesn't want her now she's lost her virginity because loosing her virginity in those times would make her worthless to marry. He gets really mad and calls her things like a "rotten orange" meaning she's pretty on the outside but rotten on the inside. He makes it look like she's lying and that even though the truth has been uncovered she still wont admit to it; act one scene one "behold how like a maid she blushes here".
In act 5 scene 1 he is beginning to change. He appears sorry at first for the first time in the play. He says "I know not how to pray your patience yet I must speak, choose your revenge yourself, impose me to whatever penance your invention can lay upon my sin" He is grovelling to Leonato even though he is of a lower social standing, which in the time the play is set wouldn't have happened very often. This shows he has realised that he was wrong and is sorry for it; he is asking that he be punished. But, then he goes on to say "yet I sinned not, but in mistaking" meaning that he is trying to dodge the blame and say that it wasn't his fault and he was tricked. On the other hand it could be argued that the only thing that Claudio did wrong was being too trusting of other characters and believing everything he was told. Then he says in line 232 "I do embrace your offer, and dispose for henceforth of poor Claudio" saying that he is going to change and that he is going to rid himself of his old ways. At first you don't really believe him but as the act progresses you start to realise that he does.
In act 5 scene 1 he is really sorry, he finally realises what he has done and I think this is one of the only times in the play he shows feeling. He says "done to death by slanderous tongues"- line 3 – meaning that it was his fault and that everything he said was wrong. The audience begins to like him again and start to feel sorry for him because he has been tricked into all of this. The phrase "Lives in death with glorious fame" shows that he still loves her even after all that happened.
In act 5 scene 4 Claudio starts of on line 53 saying "which is the lady I must seize upon" which has some of his old arrogant ways showing through but it could also mean he doesn't want to because he still loves Hero. On line 59 he says " I am your husband if you like of me" which I think is important because he is actually giving her, a woman, a choice which she wouldn't have had in those times if her father told her to marry someone she would have to do it. This is in great contrast to the start of the play when Claudio sticks very closely to social status.
I think overall he does change as the play progresses. He goes from being arrogant to being a little sorry and eventually becoming quite nice and deserving Hero who hasn't really done anything wrong except be the typical pathetic woman of her time
Related Topics