'Much Ado about Nothing" by William Shakespeare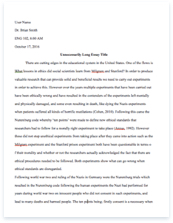 The whole doc is available only for registered users
OPEN DOC
A limited time offer! Get a custom sample essay written according to your requirements urgent 3h delivery guaranteed
Order Now
The main plot of this story is love and deception. In a small town in called Messina, in Sicily a soldier called Claudio falls in love with a lady called Hero, but he is to shy to approach her. Benedick tries to persuade him not to fall in love and that he should live a bachelor for the rest of his life like he will, but Claudio doesn't listen. So in a dance Don Pedro Woo's Hero for Claudio and she accept his proposal and then Hero and Claudio get engaged. In most love stories there is always someone who doesn't like it, and in this story the person that doesn't like it is Don John the bastard. So Don John the bastard tries to ruin the wedding, and he succeeds by accusing the bride to be, Hero, of sleeping with Barachio and stopping the marriage from happening, and Claudio believes this and tells Hero that she is a whore in the wedding ceremony as their walking up the isle.
Hero faints and the priest has a plan to tell everyone that Hero is dead. In the meantime Benedick and Beatrice deny their love for each other, and swear that they will never marry. And then being tricked by Don Pedro and Claudio into seeing that they love each other so much, they wait to get married at the same time as Claudio and Hero. One of Don John the bastards' accomplices tell the truth, that it all was a plan to disrupt the wedding between the couple, Hero and Claudio, and none of it was true. Claudio realises that he has made a mistake. Claudio apologises to leonato, and leonato says that Claudio will marry Hero's look-a-like cousin. Then at the wedding between Hero's look-a-like cousin and Claudio, Hero takes of her veil and Claudio realises that Hero isn't dead. And Claudio apologises. After Hero and Claudio, and Beatrice and Benedick all get married and live happily ever after.
In this Shakespeare play there is wit, comedy and humour. There are many different themes of this play such as love, marriage, deception, loyalty and conflict. These themes come out through the characters actions, and their words. Shakespeare uses metaphors such as, "the smallest twine my lead Me." and oxymorons such as, "…die to live…" Also Shakespeare uses blank verse in bits of his play like when Friar Francis was speaking his views and saying he was right about Hero's innocence. Blank verse is unrhymed poetry that has a regular rhythm. He also uses short, sharp abrupt phrases like "pause awhile…" Leonato builds up the feel of tension; panic and fear using double questions such as "what shall become of this? What will this do?"
The most clearly shown mocking humour (to me) is "and I'll be sworn upon't that he loves her; for here's a paper written in his hand, a halting sonnet of his own pure brain fashioned to Beatrice". It is mocking humour because Claudio is teasing Benedick about how he feels for Beatrice, because he writ down a poem to Beatrice, which was badly written. Also mocking humour is shown when Hero is teasing Beatrice about writing a note saying that Beatrice is totally in love with Benedick."…Writ in my cousins' hand, stolen from her pocket containing her affection unto Benedick". Don Pedro is making fun of Benedick also shows mocking humour, "…You have such a February face…" This is referring to Benedick upset because he challenged Claudio to a duel.
This play also has love and relationships such as; when Benedick is alone with Beatrice and Beatrice says "you have stayed me in a happy hour. I was about to protest I loved you", the relationship between Beatrice and Benedick is that they love each other but they don't want to show it towards each other, this is proved in the play when they say, 'if you ask Beatrice if she loves Benedick she will deny it',' and if you ask Benedick if he loves Beatrice, he will deny it as well' but then they realise that this is far from the truth and Beatrice and Benedick show their deep emotion for each other.
There is also conflict when Beatrice wants Benedick to kill Claudio for calling Hero (her cousin) a whore.
The clearest theme that keeps appearing throughout this play is deception such as"…she is dead." when the Friar is referring to Hero pretending to be dead. There is also deception when Hero pretends to be dead, and then pretends to be her cousin (that looks like her), and then appears at Hero's and Claudio's wedding. Sometimes conflict can be comedy as well such as "…such some strange bull leaped your father's cow…" Benedick is accusing Claudio of being fathered by a bull, which is amusing but hurtful towards Claudio.
If I was acting this play I would put emotion behind the text that I am reading to make sure that the audience know which character I am, and to get a feel for the character, such as if I was don john the bastard I would be grumpy, dark and sinister(because he is the bad guy). Or if I was Benedict I would be showing spite towards Beatrice and a cocky attitude towards everyone else. If I was don Pedro I would be charming and calm towards everyone. Or if I was Claudio I would be in a happy and joyful mood, because I'm in love, and when after hearing that Hero is a whore, I would act angry and sad.
If I was directing this I would make sure that the actors betray their emotions to the audience by making them put emotion and feeling behind the lines that their reading.
In the first scenes I thought the best part was the dancing scene because the way that Beatrice was insulting Benedict in front of him, and she didn't know it was him because Benedick was wearing a mask. I found this scene funny and I understood it clearly.
In the second scenes I thought the best part was when Claudio and Don Pedro tricked Benedict into making him realise that he loved Beatrice. Don Pedro and Claudio knew Benedict was there when they were saying that Beatrice loves him but she will not say it if u ask her. I found this scene funny, and I understood it clearly.
Related Topics