Managing Growth Simulation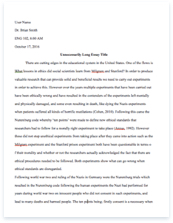 The whole doc is available only for registered users
A limited time offer! Get a custom sample essay written according to your requirements urgent 3h delivery guaranteed
Order Now
The purpose of this paper is to study Sunflower Nutraceuticals (SNC) and how the decision the company makes can help their working capital and increase growth. The paper will also take a look at each phase from SNC's simulation and how it affects their working capital. Background
Sunflower Nutraceuticals (SNC) "started as an internet-based, direct-to-consumer distributor and retailer of dietary supplements, including vitamins, minerals, and herbs for women, with product offerings for all age groups". (Harvard Business School Publishing, 2012). The company was founded in 2006, and SNC has expanded their operation into several new retail outlets. They found success when they introduced their own brand of sports drinks, metabolism-booster posers and vitamins for teenage girls.
SNC has great potential to grow but they are struggling to break even and one time had to exceed the company's credit line to finance their operational needs. As a result, SNC is only able to use 12% to evaluate and invest in business opportunities. . Phase 1 (Years 2013-2015)
During phase one SNC was given four opportunities that could help the firm maximize their growth opportunities. 1.Acquiring a New Client – SNC acquired a new client Atlantic Wellness to their nutraceutical products line. This decision increased SNC's EBIT by 256,000. Even though EBIT increase their working capital and profit margins stayed the same.
2.Drop poor selling product- SNC has several SKU's products on hand, and some of these products can be dropped due to low demand or the products are not as popular. By dropping or discounting these items, this will allow SNC to reduce days sales of inventory by 90 days. This would create more space for products that are more popular or on demand.
3.Leveraging supplier discount – SNC is considering Atlantic Wellness offer to add them as their mutraceutical product line. By accepting Atlantic Wellness offer, this will allow SNC to increase their sales up to $4m. SNC accepted Mega Mart offer that allows payment on time. As a result, this can lower their accounts payable.
4. Tightening accounts receivable – Super Sports Centers account for 20% of SNC's sales, as a result, the receivable accounts takes 200 days to pay their accounts. SNC could drop Super Sports Center, which will improve their day's sales outstanding. However, it would come with a decrease of $2m in sales. By acquiring Atlantic Wellness this will help SNC's sales. However, the increase of sales will come at the expense of inventory and accounts receivable. Sacrificing inventory and accounts receivable will not beneficial to SNC because of their current cash situation that they must keep a minimum of $3K on hand. Phase 2 (Years 2016-2018)
During phase one SNC had three opportunities to contemplate, were the following. 1.Pursue Big-Box Distribution – SNC established a partnership with retailer Mega-Mart which has over 2,000 stores across the United States. By going into partnership with them, SNC is expected an increase of sales of 25% in the next three years. However, SNC dropped from 6.5% to 6%. However, their bills were paid on time by reducing day's sales outstanding. Going into partnership with Mega-Mart was a good idea. 2.Expand online – SNC has been approved by Golden Years Nutraceuticals as an online distributor with connections to healthcare websites.
By expanding with them, this would generate an additional 10% increase in sales in 2016, followed by 5% in 2017 and 3% in 2018. As a result, this would reduce days sales outstanding. Accounts receivable would decrease in the first few days. By 2018 DSO would decline by another 2 days. 3.Develop private label product – SNC is also partners with Fountain of Youth Spas in California. Fountain of Youth Spas would like SNC to develop private label products so SNC can expand their nutraceutical products and increase their sales. By doing this, their sales would increase 5% in 2016, followed by 4% in 2017 and 3% in 2018. As a result, DSO and DSI would increase, which would let SNC increase their EBIT and raising their accounts receivable. Phase 3 (Years 2019-2021)
During phase three SNC has to consider the following decisions. 1.Acquire a high-risk customer – Midwest Miracles is likely a high risk customer for SNC because of Medwest Miracles extreme debt and uncertain financial situation. Considering Midewest Miracles would increase SNC sales by 30% in 2019. However, going with Midwest Miracles is a risk because there is a 20% chance that the firm will go bankrupt and there is a 50% chance of recovery. Another part to consider is that DSO is likely to increase by 190 days, which is longer than average for and invoice to be paid. 2.Renegotiate supplier credit terms – SNC will need to look at their credit terms with other vendors like Dynasty Enterprises, which is located in China.
SNC wanted 3% discount for payment in 10 days with other vendors. SNC would be able to negotiate this term with other vendors since Dynasty Enterprise is offering an increase of $200K in sales and $812K in accounts payable. Change in 3.Adopt a global expansion strategy – By acquiring Viva Familia a Latin American client, it helped SNC to expand their business into Latin America. This allows decreasing their DSO by 2 days because Viva Familia will handle all delivery charges. However, by acquiring Viva Familia, their DSI increased by two days and sales by 2%. EBIT also increase from $1062 in 2019 to $1095 in 2020 and 2021. SNC's Final Metrics Results
Sales (29% Increase) Figure went from $10K to $12,919
EBIT (68% Increase) Figure went from $650 to $1,095 Net Income (130% Increase) Figure went from $236 to $544 Free Cash Flow (53% Increase) Figure went from $356 to $544
Total Firm Value (48% Increase) Figure went from $2,241 to $3,325 Access to Limited Financing
For an entrepreneur to try and start their own business there are several effects on limited financing. As stated by Kidwell Parrino, limited access to financing can lead to higher interest rates on a business loans or credit fees, force a business to face a complicated and expensive entry (registration costs, policies, equipment fees, etc.) and exit procedures (Parrino, R., Kidwell, D. S, & Bates, T. W. 2012). In addition the firm can make it more difficult and expensive to implement intellectual right of privately owned and developed products. Conclusion
SNC simulation proved that handling capital and growth can be very challenging especially if the company has limited financing such in the case with SNC. In addition taking on a business partner can hurt SNC since they cannot support them financially with their resources or credit lines. There are a lot of options and different scenarios that SNC could take. But SNC main goal is to increase sales, lower accounts receivable, expand their business and be the leader in the dietary supplement industry
Related Topics