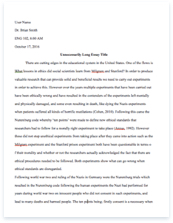 The whole doc is available only for registered users
A limited time offer! Get a custom sample essay written according to your requirements urgent 3h delivery guaranteed
Order Now
Malgudi Days is a very special book, but it also may well be a book for special tastes. A collection of thirty-two stories, most of which have been selected from two previously published collections, An Astrologer's Day and Other Stories (1947) and Lawley Road (1956),Malgudi Days offers a mosaic of a life that seems to belong to a lost time. The tone of the stories belongs to the nineteenth century, to the world of Rudyard Kipling and O. Henry, to the days when stories were expected to have neat little plots, a touch of irony, and a surprise ending. R. K. Narayan has long ago mastered his form and techniques, but the result is a body of work that is not for everyone's taste. Narayan, over several productive decades, has written eleven novels, several collections of stories, a memoir, and new versions of several classic Indian epics. He is, without question, what used to be called "a man of letters." The recipient of many awards for his writing—both individual prizes for specific works and awards acknowledging the merit of his entire body of work—Narayan is considered one of India's most distinguished authors.
Although approaching eighty, he continues to write, still adding to his monumental picture of Indian life during the twentieth century. In some respects, Narayan might be compared to William Faulkner, Honoré de Balzac, or to other writers who carried in their imagination the vast landscape of an entire culture, and who re-created that culture in volume after volume. Many of Narayan's stories possess a folktale quality, a sense of collective memory being shared with the reader much as an elderly relative might tell old stories to children around a fire at night—or as a visitor might regale a friend against his will with story after story. Most of the brief tales in Malgudi Days are remembered from previous times, ranging from not long ago to decades earlier. The result is a patchwork-quilt effect, with splashes of color and subtle vignettes working together to create an often dazzling tapestry of real and imagined life. Sometimes the stories may not be strictly true. Occasionally, they are blatant tall tales, with little pretense at veracity.
The truth inherent in these tales, however, goes beyond the mere plausibility of the facts of the narrative. The tiger in "The Tiger's Claw" may or may not have behaved as the author says, but it does not really matter. The reader does not know if the story is true, but it might be, especially if one is willing to suspend disbelief and enjoy the tale on its own merits. One cannot bring the prejudices of modern literary criticism to the tales of Narayan. In a literary world in which stories of psychological violence and formal experimentation prevail, Narayan's little stories seem naïve and simple. Here, however, is where their strength may lie. They do not pretend to be anything other than what they are. In their clean prose and simple attitudes, they may well achieve a power and a truth that many more fashionable works miss.
Related Topics